The 2024 Subaru BRZ is now better for driving enthusiasts. Subaru dropped an automatic trim level and added another manual gearbox for fans. Subaru BRZ now has only one automatic transmission in the BRZ Limited trim. 
Subaru dropped the automatic transmission in the Premium trim, and the new 2024 BRZ tS comes with a manual shifter. Subaru can axe the automatic because, for the first time, Subaru's EyeSight driver assist technology is compatible with a manual transmission. The safety tech is now standard across the BRZ model line.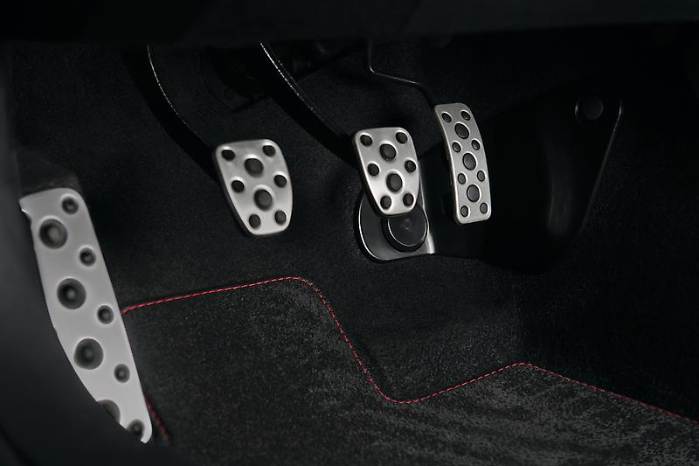 For 2024, the rear-drive BRZ sport coupe is offered in three trim levels: Premium, Limited, and the new tS.
Subaru raised the prices of the 2024 BRZ.
The BRZ Premium with a 6-speed manual gearbox has a starting price of $31,315. BRZ Limited (6-speed manual) has a starting MSRP of $33,815. The Limited with an automatic transmission starts at $34,765. The new BRZ tS MSRP starts at $36,465. Prices include destination and delivery fees ($1,120). 
The 2024 BRZ Premium price increased $1,700, the BRZ Limited 6-speed manual jumped +$1,700, and the BRZ Limited with the 6-speed automatic is up $1,510. Price increases include dealer fees that are raised by $100.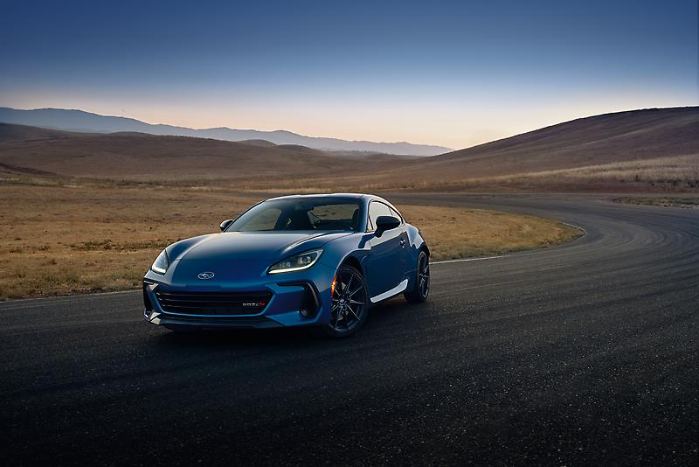 Why did Subaru increase prices?
The Japanese automaker has to pay for the research and development of the technology that went into having a 6-speed manual compatible with EyeSight. 
I have discussed this at length before, and now it's finally here. It's also available on the new 2024 Subaru WRX TR.
I've driven many Subaru BRZs, and the manual gearbox is the sports car to buy. The automatic is for those who drive in stop-and-go traffic and don't want to shift the whole time. For driving enthusiasts, the BRZ 6-speed manual transmission is their only option, in my opinion.
2024 BRZ Premium
As mentioned above, the 2024 BRZ Premium is exclusively available with a six-speed close-ratio manual transmission. Premium trims come standard with Starlink multimedia and remain the same compared to 2023 models. 
2024 BRZ Limited 
The BRZ Limited is the only trim level with a performance-tuned six-speed electronic direct-control automatic transmission, adaptive control, and steering wheel paddle-shift control switches.
The All-New BRZ tS
The 2024 BRZ tS is the new trim level for 2024. The tS comes with a six-speed close-ratio manual transmission.
Other upgrades include a sport-tuned suspension from Subaru Tecnica International, high-performance Brembo brakes, 18-inch wheels in a dark gray metallic finish wrapped in 215/40 R18 Michelin Pilot Sport 4 tires, tS badging, and unique interior upgrades. 
The BRZ tS also includes heated exterior power mirrors, an upgraded audio system with a 2-channel amplifier and two additional speakers, Blind-Spot Detection with Lane Keep Assist and Rear Cross-Traffic Alert, Steering Responsive Headlights with High Beam Assist, and Starlink safety and security.
The question I always have is, did Subaru give the 2024 BRZ any additional engine upgrades? The answer is no. All 2024 BRZ trim levels come with a 2.4-liter direct-injection Boxer engine producing 228 horsepower and 184 pound-feet of torque.
Subaru of America says the 2024 BRZ arrives in U.S. showrooms early next year.
Thanks for reading, everyone. I hope you enjoyed this Subaru BRZ story. See you tomorrow for my latest Subaru Report.
For additional articles related to Subaru BRZ and BRZ tS, here are a few of my top stories you may enjoy. 
My Must-Read Top Picks
Check out 2024 BRZ tS | Test Drive with Scott Speed and @MonsterMotoring YouTube video
Denis Flierl - I have over twenty years of Subaru and automotive journalism experience. I enjoy bringing you, the Subaru fans and customers, the most up-to-date Subaru news, reviews, and new model information. You'll find the latest Subaru stories on the Subaru page. Follow me on my The Dirty Subaru website, Dirty Subaru blog, SubaruReport, All Subaru, WRXSTI, @DenisFlierl, Facebook, and Instagram.
I've got you covered! - I cover all Subaru all the time - It's called the "Subaru Report." Check back daily for my expert Subaru analysis!
Please leave your comments below, share the article with friends, and post X to your followers! 
Photo: Subaru USA