Kelley Blue Book's best new cars for teens ranking is out, and they have eight top picks. But which one is the best?

The 2023 Toyota Prius is ranked first, followed by the 2024 Honda Civic, 2024 Toyota Corolla, 2024 Kia Seltos, 2024 Subaru Crosstrek, 2023 Hyundai Kona, 2024 Chevrolet Trailblazer, and 2024 Nissan Sentra. 

KBB's top eight models are fine picks, but I think the Subaru Crosstrek stands above the rest. First, what does KBB say about the 2024 Crosstrek?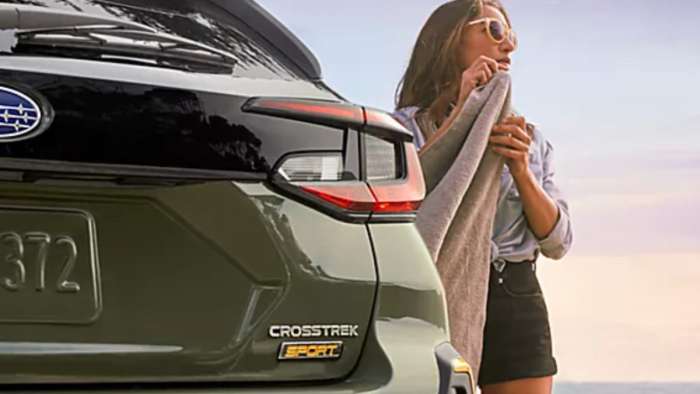 Kelley Blue Book says, "Fully redesigned for 2024, Subaru's go-anywhere Crosstrek comes standard with AWD backed by a continuously variable automatic transmission (CVT). Fuel economy is a respectable 29 mpg combined or 27 in Wilderness trim.

"Every Crosstrek comes standard with Subaru's EyeSight Driver Assist Technology. It also boasts forward collision warning with automatic emergency braking, lane-keeping assist, and adaptive cruise control. A blind-spot monitor with rear cross-traffic alert is optional or standard on upper trim levels." 

"Connectivity includes dual 7-inch touchscreens, Apple CarPlay, Android Auto (wireless is an option), Bluetooth connectivity, and hands-free phone integration."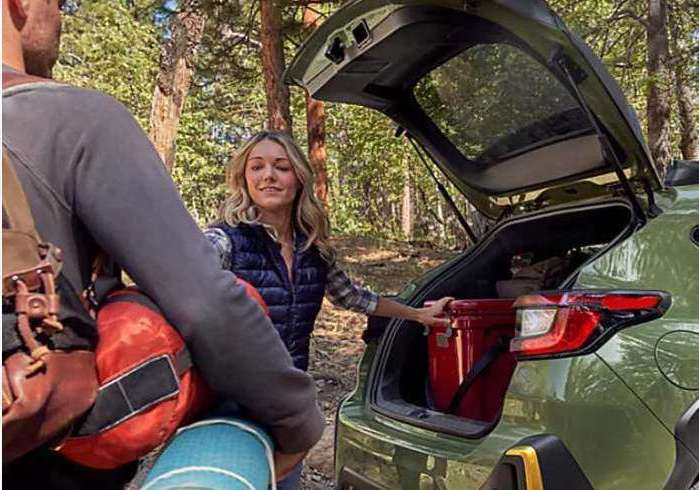 What sets the Crosstrek apart from the other top picks?

I have covered the 2024 Crosstrek extensively and have driven the all-new model. In my opinion, here is what sets the 2024 Subaru Crosstrek apart from the other KBB models.

Teen drivers need a safe vehicle to get them home in severe weather. 

The Crosstrek comes with Subaru's Symmetrical all-wheel-drive and 8.7 inches of ground clearance, which no competitor exceeds (9.3 inches on Wilderness). Crosstrek also comes with X-Mode on Base and Premium trim levels for all-weather performance and dual function X-Mode on Sport, Limited, and Wilderness trims for improved off-pavement performance.

The new Subaru Crosstrek is fuel-efficient.

The 2.0-liter engine in the Base and Premium trim levels is ideal for city driving and a good choice for teen drivers for under $30,000. It has 152 horsepower and 145 lb-ft of torque. The 2.0-liter engine gets an EPA-estimated 27/34 city/highway mpg and 29 combined mpg.

What is the price of the 2024 Crosstrek?

The 2024 Crosstrek Base has a starting price of $26,290 (the same MSRP as the 2023 Base model equipped with the Lineartronic CVT automatic transmission). The 2024 Crosstrek Premium has a starting price of $27,440, Sport ($30,290), and Limited ($32,190). Pricing includes destination and delivery fees ($1,225). 

The all-new Crosstrek Wilderness costs $33,290, including dealer destination and delivery fees.

For active teens looking for superior all-wheel-drive performance, safety tech, utility, and fuel efficiency, the 2024 Subaru Crosstrek is the best pick in my analysis. 

Thanks for reading, everyone. I hope you enjoyed this Subaru Crosstrek story. See you tomorrow for my daily Subaru Report.

For additional articles related to the 2024 Subaru Crosstrek, here are a few of my top picks. 

MY TOP PICKS

Here is a YouTube video from Alex Prestigiacomo that you may be interested in watching



Denis Flierl - I have over twenty years of Subaru and automotive journalism experience. I enjoy bringing you, the Subaru fans and customers, the most up-to-date Subaru news, reviews, and new model information. You'll find the latest Subaru stories on the Subaru page. Follow me on my The Dirty Subaru website, Dirty Subaru blog, SubaruReport, All Subaru, WRXSTI, @DenisFlierl, Facebook, and Instagram.

I've got you covered! - I cover all Subaru all the time - It's called the "Subaru Report." Check back daily for my expert Subaru analysis!

Please leave your comments below, share the article with friends, and post X to your followers! 

Photo: Subaru