What are the best new cars for a college student? A recent ranking from Kelley Blue Book says, "There are many variables to weigh in picking any car, let alone one for a college student. The process can be overwhelming." 
KBB started with a price ceiling of $25,000. KBB's factors include car ownership costs, safety, technology, and practicality. I say a college student should look for an affordable model with good fuel mileage and a vehicle you can have fun with on the weekends.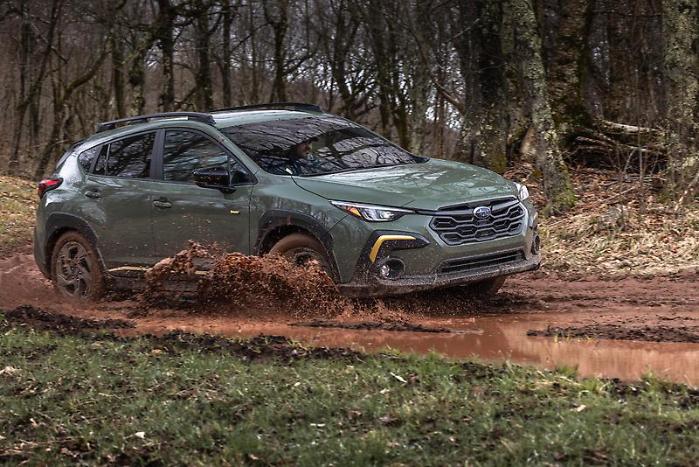 First, here are KBB's 12 Best New Cars for College Students
1. 2024 Toyota Corolla
2. 2024 Honda Civic
3. 2023 Hyundai Elantra
4. 2024 Honda HR-V
5. 2024 Mazda3
6. 2024 Subaru Crosstrek
7. 2024 Kia Seltos
8. 2023 Hyundai Kona
9. 2024 Nissan Sentra
10. 2024 Kia Soul
11. 2023 Toyota Prius
12. 2024 Subaru Legacy
KBB picks two Subaru models: the 2024 Subaru Crosstrek subcompact SUV and the 2024 Subaru Legacy midsize sedan. The Crosstrek is ranked the sixth best, and the Legacy the twelfth best pick. 
What does KBB say about the new Crosstrek?
"Redesigned for 2024, Subaru's go-anywhere Crosstrek comes standard with all-wheel drive (AWD) backed by a continuously variable automatic transmission (CVT). Fuel economy is a respectable 29 mpg combined, or 27 with the Wilderness trim."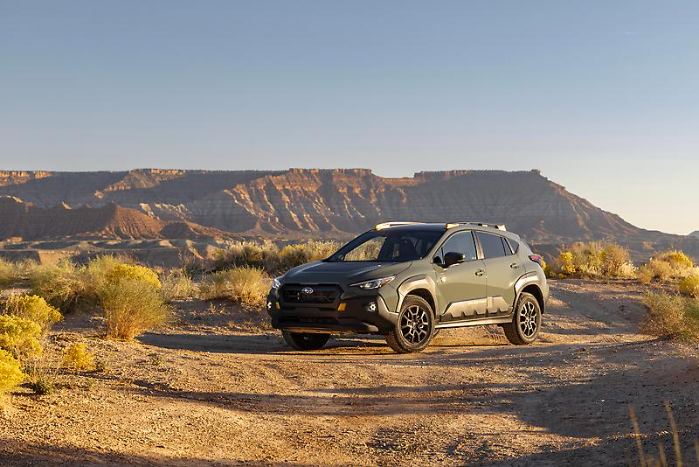 "Every Crosstrek comes standard with Subaru's EyeSight Driver Assist Technology. It also comes with forward collision warning with automatic emergency braking, lane-keeping assist, and adaptive cruise control. A blind-spot monitor with rear cross-traffic alert is optional or standard on upper trim levels. Connectivity includes dual 7-inch touchscreens, Apple CarPlay, Android Auto (wireless is an option), Bluetooth connectivity, and hands-free phone integration."
In my opinion, the Crosstrek is the best of the picks. Here's why.
1. The Crosstrek is affordable. 
Here is the 2024 Subaru Crosstrek pricing for all trim levels.
For 2024, the Crosstrek will be available in Base, Premium, Sport, Limited, and Wilderness trim levels and has a starting price of $26,290 (the same MSRP as the 2023 Base model equipped with the Lineartronic CVT automatic transmission).
The 2024 Crosstrek Premium has a starting price of $27,440, Sport ($30,290), and Limited ($32,190). Pricing includes destination and delivery fees ($1,225). 
What is the price of the Crosstrek Wilderness?
The 2024 Subaru Crosstrek Wilderness will be the most expensive Crosstrek trim level. The all-new Crosstrek Wilderness costs $33,290, including dealer destination and delivery fees ($1,295).
2. The Crosstrek is fuel efficient
The 2024 Crosstrek Base and Premium trims get 27/34 mpg and 29 combined mpg with the Continuously Variable Transmission (CVT) automatic. Subaru dropped the 6-speed manual trims.
The EPA recently released the 2024 Crosstrek Sport, Limited, and all-new Crosstrek Wilderness fuel mileage. Many buyers want the added horsepower that the 2.5-liter engine provides. All three trims come with the newly re-tuned 2.5-liter Boxer engine with additional power for active customers using the subcompact SUV to get off-road. The engine now delivers a more responsive 182 horsepower and 178 lb.-ft. of torque.
The 2023 Crosstrek Sport and Limited, with the 2.5-liter engine, achieves 27/34 city/highway mpg and 29 combined mpg. The 2024 Crosstrek Sport and Limited now get an EPA-estimated 26/33 city/highway mpg and 29 combined mpg. A one mpg drop in city and highway, but gets the same 29 combined city/highway.
What is the all-new 2024 Subaru Crosstrek Wilderness fuel mileage?
The more rugged 2024 Crosstrek Wilderness trim level also uses the re-tuned 2.5-liter four-cylinder Boxer engine. The 2024 Wilderness trim gets an EPA-estimated 25/29 city/highway mpg and 27 combined mpg.
3. The Crosstrek offers a "go-anywhere" attitude. The Crosstrek is designed for college students with active lifestyles.
With 8.7 inches of ground clearance (9.3 inches on Crosstrek Wilderness), the small SUV will take you off-road for fun on the weekends when you aren't in school. You don't want to be stuck inside after being in classes all week. You can go to the beach or the mountains for outdoor recreation. 
If it's snowing, the Crosstrek offers all-weather traction and standard all-wheel-drive. You don't have to worry about getting stuck in the snow, ice, or deep sand. For a more rugged Crosstrek, college students should look at the Crosstrek Wilderness. I cover the Wilderness trim in detail here.
What about the Subaru Legacy on the list?
I would recommend you avoid the Legacy and buy the Crosstrek instead. The Legacy is a comfortable sedan, but there are better picks for a college student. It makes a good commuter, but you can't use it to have fun with it on your spring break. 
What if you can't afford a new 2024 Subaru Crosstrek?
KBB's Best Used Cars and SUVs for College Students Under $20,000 includes the 2016-2018 Subaru Crosstrek. The price range for a used model is $12,700-$20,200. 
KBB says, "In 2016, the Subaru Crosstrek dropped the "XV" from its name and received updated styling. This subcompact SUV has impressive ground clearance and standard all-wheel drive, a tailor-made combination for weekend adventure and all-season safety." 
"Adding to the safety quotient is the Crosstrek's Top Safety Pick+ rating for the 2016 and 2018 model years, along with a Top Safety Pick rating for 2017, its available blind-spot detection and rear cross-traffic alert, and EyeSight safety tech." 
"Its diminutive size makes parking on campus or in the city easy. The Crosstrek was all-new for 2018, so seek out this year for standard Apple CarPlay and Android Auto connectivity, more safety features, and more refinement."
For college students who want an affordable, fuel-efficient, small SUV that can get dirty on the weekends, I recommend the remodeled 2024 Subaru Crosstrek. 
Thanks for reading, everyone. I hope you enjoyed this Subaru Crosstrek story.
See you tomorrow for my latest Subaru Report.
Here are a few of my top picks for additional articles related to the Subaru Crosstrek. 
Check out this 2024 Crosstrek YouTube video: 2024 Subaru Crosstrek Features: Complete In-Depth Review
Denis Flierl - I have over twenty years of Subaru and automotive journalism experience. I enjoy bringing you, the Subaru fans and customers, the most up-to-date Subaru news, reviews, and new model information. You'll find the latest Subaru stories on the Subaru page. Follow me on my The Dirty Subaru website, Subaru Report, All Subaru and WRX STI social media channels:  Also Facebook, Social Platform X, and Instagram. 
I've got you covered! - I cover all Subaru all the time - It's called the "Subaru Report." Check back daily for my expert Subaru analysis!
Please leave your comments below, share the article with friends, and post X to your followers! 
Photo credit: Subaru