I cover the Subaru models with the lowest 5-year depreciation and hold their value the best yearly so customers know which model is the best value. Subaru usually has at least one model and more than likely two or three. Last year, the Subaru BRZ was a top-ten pick. This year, Subaru has two models that rank in the top 10 according to iSeeCars and one car in the top 25, the Subaru Impreza. 
iSeeCars analyzed over 1.1 million vehicles sold from November 2022 to October 2023 to determine 5-year depreciation rates. In comparing this data historically, it found that depreciation was lower across major segments than in 2019.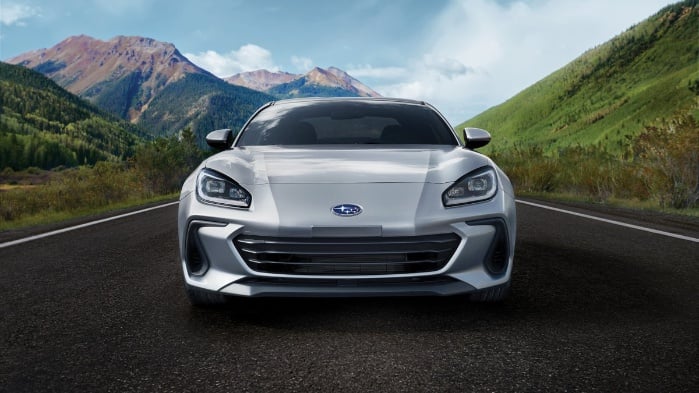 "The good news for car owners is that all used cars hold their value better than they did five years ago," said Karl Brauer, iSeeCars executive analyst. "But not all used cars retain value equally, with trucks and hybrids among the best segments and electric vehicles the worst. Hybrids have a nearly 12 percentage point advantage over EVs in value retention, translating to thousands of dollars in higher market value after five years."
According to the report, the average 5-year depreciation among all car groups today is 38.8 percent, with an average $17,221 difference from MSRP.
Here are the top 10 vehicles you can buy that depreciate the least.
The Porsche 911 (coupe) has an average 5-year depreciation of 9.3% with an average $18,094 difference from MSRP. The Porsche 718 Cayman is second (17.6%), followed by the Toyota Tacoma (20.4%), Jeep Wrangler/Wrangler Unlimited (20.8%), Honda Civic (sedan/hatchback) (21.5%), Subaru BRZ (23.4%), Chevrolet Camaro (24.2%), Toyota C-HR (24.2%), Subaru Crosstrek (24.5%), and Toyota Corolla (24.5%).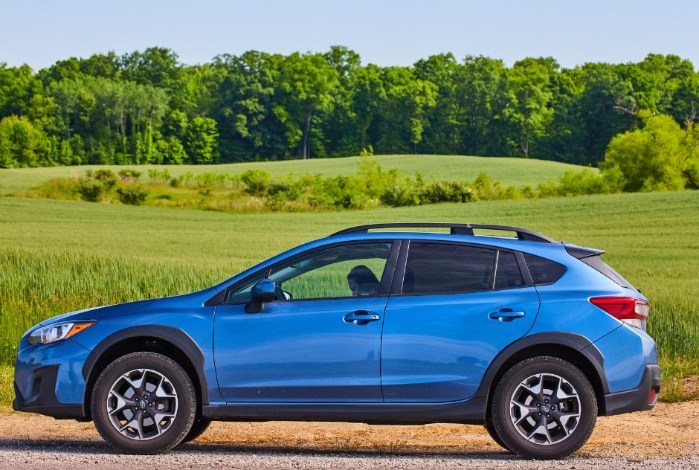 Image credit: Cross Creek Subaru
Subaru's top two models hold their value the best. 
The Subaru BRZ is number six overall among all vehicles and has an average 5-year depreciation of 23.4% with an average $8,114 difference from MSRP.
The Subaru Crosstrek ranks the ninth best vehicle and has an average 5-year depreciation of 24.5% with an average $7,214 difference from MSRP.
The Subaru Impreza is also a top model that depreciates the least and makes the list of the top 25 best models. 
At number 17, the Subaru Impreza has an average 5-year depreciation of 26.2% with an average $6,927 difference from MSRP.
The All-New Next-Generation Subaru Impreza Is An Enigma Or Not via @SubaruReport @torquenewsauto#subaru #impreza #subaruimpreza #imprezars
-https://t.co/3py2f8xzl4
— Denis Flierl (@DenisFlierl) November 8, 2023
What is the worst car you can buy that depreciates the most?
Unless you have loads of cash, you should avoid the Maserati Quattroporte. It has an average 5-year depreciation of 64.5% with an average $90,588 difference from MSRP.
For customers who don't have cash to burn, the Subaru BRZ and Subaru Crosstrek are among the ten best models that retain their value better than most vehicles. The Subaru Impreza is also a wise choice. 
Thanks for reading, everyone. I hope you enjoyed this Subaru BRZ, Crosstrek, and Impreza story. See you tomorrow for my latest Subaru Report.
For additional articles related to new Subaru models, here are a few of my top stories you may enjoy. 
My Must-Read Top Picks
I am Denis Flierl, a 12-year Torque News senior writer with 20+ years of Subaru and automotive journalism experience. I enjoy bringing you, the Subaru fans and customers, the most up-to-date Subaru news, reviews, and new model information. You'll find the latest Subaru stories on the Subaru page. Follow me on my The Dirty Subaru website, Dirty Subaru blog, SubaruReport, All Subaru, WRXSTI, @DenisFlierl, Facebook, and Instagram.
I've got you covered! - I cover all Subaru all the time - It's called the "Subaru Report." Check back daily for my expert Subaru analysis!
Please leave your comments below, share the article with friends, and post X to your followers! 
photo credit: Subaru