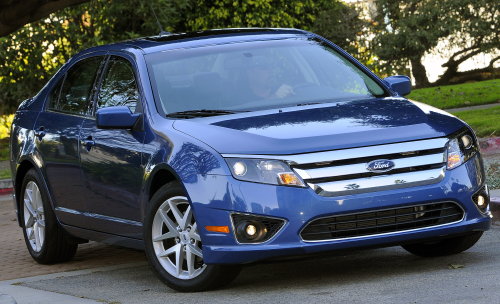 NHTSA upgrades investigation of 2010 Ford Fusion
Please
SHARE
with friends and include TorqueNews in
Google Alerts
for tomorrow's interesting stories.
TorqueNews.com first brought you the news of the 2010 Ford Fusion and Mercury Milan wheel stud investigation in late January when the NHTSA launched the initial stages. This came after Ford Motor Company and the NHTSA received 29 complaints and reports of 128 warranty claims for broken wheel studs on the Milan and the Fusion – Ford's bestselling car. The initial investigation reports early this year also included news of a trio of Fusions in a single commercial fleet that experienced the wheel stud failures in which a wheel came off of the vehicle. Original reports included around 280,000 2010 Ford Fusion models and the investigation was expanded to include Mercury Milan sedans – increasing the total scope of the investigation to the area of 317,315 vehicles. Click here for a look at the original announcement of the investigation.
Based on what the NHTSA has discovered in their preliminary investigation of the 2010 Ford Fusion and the ongoing nature of this investigation, the governmental agency has elevated the case to an engineering analysis. The concern now isn't so much if the problem exists but what is actually causing these wheel studs to fail as opposed to other models that are not affected by this problem. During this stage, Ford and the NHTSA could discover what is causing the problem and when they do, there will either be a technical bulletin or recall issued. In the meantime, the folks working on this investigation will need to figure out what is causing the problem so that they can determine what to fix, change or replace in order to prevent it from happening in the future.
Source: Automotive News
Other Ford News:
Ford recalls F Series, Rangers and Excursion for taillight issue
Ford finishes 1 2 3 at X Games 17 RallyCross
Ford to stick with Fusion for 2013 NASCAR Sprint Cup Series
The 2012 Ford Explorer EcoBoost models to yield 20/28mpg
Ken Block introduces a new Ford Fiesta multipurpose racer
Please
SHARE
with friends and include TorqueNews in
Google Alerts
for tomorrow's interesting stories.