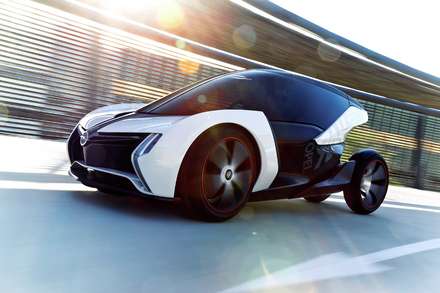 Opel RAK e Concept Front View
Advertisement


Think your friends would be interested? Share this story!
Opel RAK e Concept: funny name for a car. The all-new battery-powered electric vehicle Opel RAK e can travel 100 kilometers (61 miles) for one euro ($1.36), weighs a third of a modern small car and can reach 120 km/h (75 mph) in less than 13 seconds. Opel says it wants to make RAK e Concept affordable for younger buyer. The production potential, Opel says, is high.