This is a big time of year for Toyota.
Fans and enthusiasts have already seen a new Land Cruiser, Grand Highlander, and Tacoma earlier this summer. And more big announcements are sure to follow in the coming months leading up to the end of the year.
One big upgrade just revealed today is to the 2024 Toyota GR Corolla lineup, and it involves the addition of a cool new trim level.
2024 GR Corolla Updates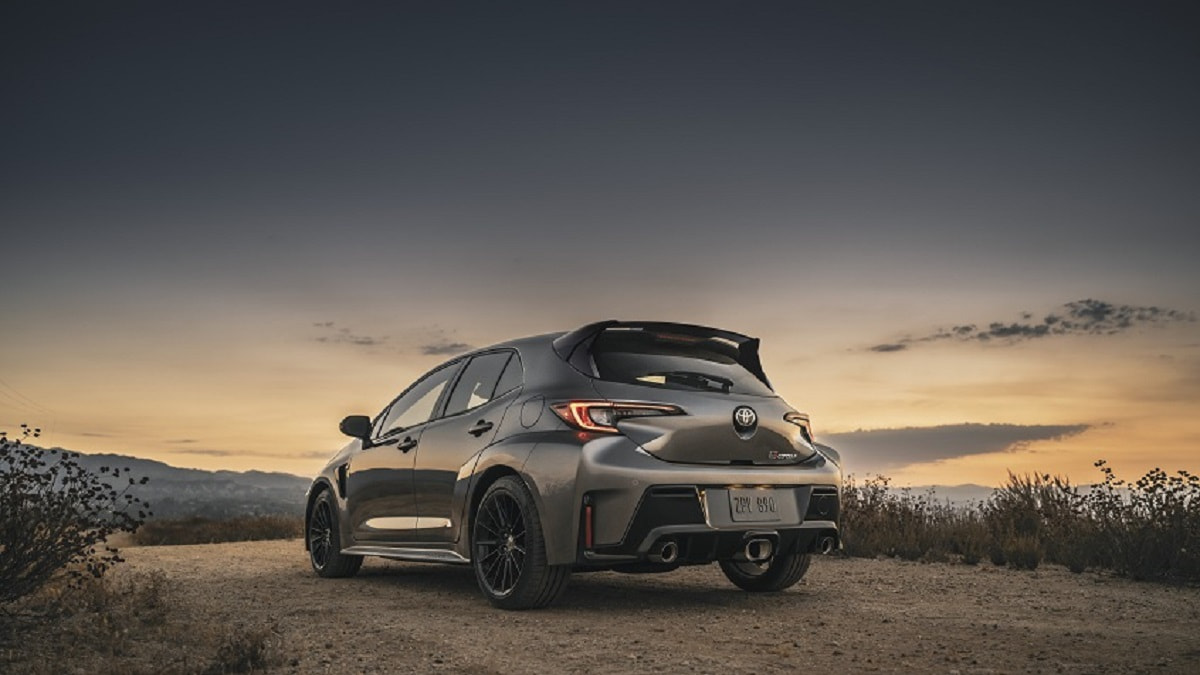 For the 2023 model year, GR Corolla fans could choose between the Core, Circuit Edition, and MORIZO Edition.
Look for the new GR Corolla Premium trim level for 2024. This now gives fans three grades to pick: Core, Premium, and Circuit Edition.
First, 2024 Toyota GR Corolla Premium is available in Supersonic Red, Heavy Metal, Black, and Ice Cap white.
VIDEO YOU MAY ENJOY: Compare all 3 trims of 2023 GR Corolla
You can expect  the Premium trim to come with standard front and rear limited slip differentials, "GR" logo Brin Naub suede-trimmed seats, 8-speaker JBL Premium sound system, Qi wireless charging, heated front seats, heated steering wheel, front and rear parking sensors, Red "GR" calipers, and brake cooling ducts.
2024 Toyota GR Corolla Performance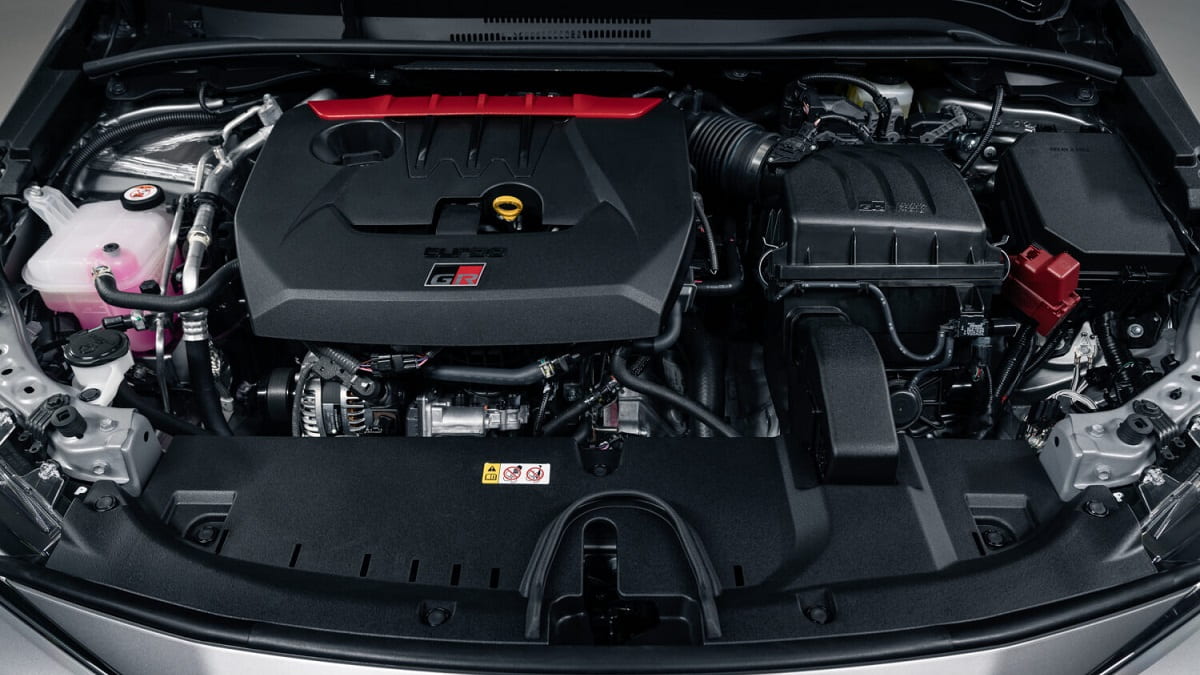 All Toyota GR Corolla trims are powered by a G16E-GTS 1.6-liter turbo 3-cylinder engine. Plan on 300 horsepower at 6,500 rpm and 273 lb.-ft. torque at 3,000 to 5,500 rpm. Standard GR-FOUR all-wheel-drive allows drivers to choose the front-to-rear torque distribution from 60:40 to 50:50 to 30:70.
You will have optimal performance whether revving it up on the track, enjoying winding country and mountain roads, or just tooling along with everyday driving.
2024 GR Corolla Improves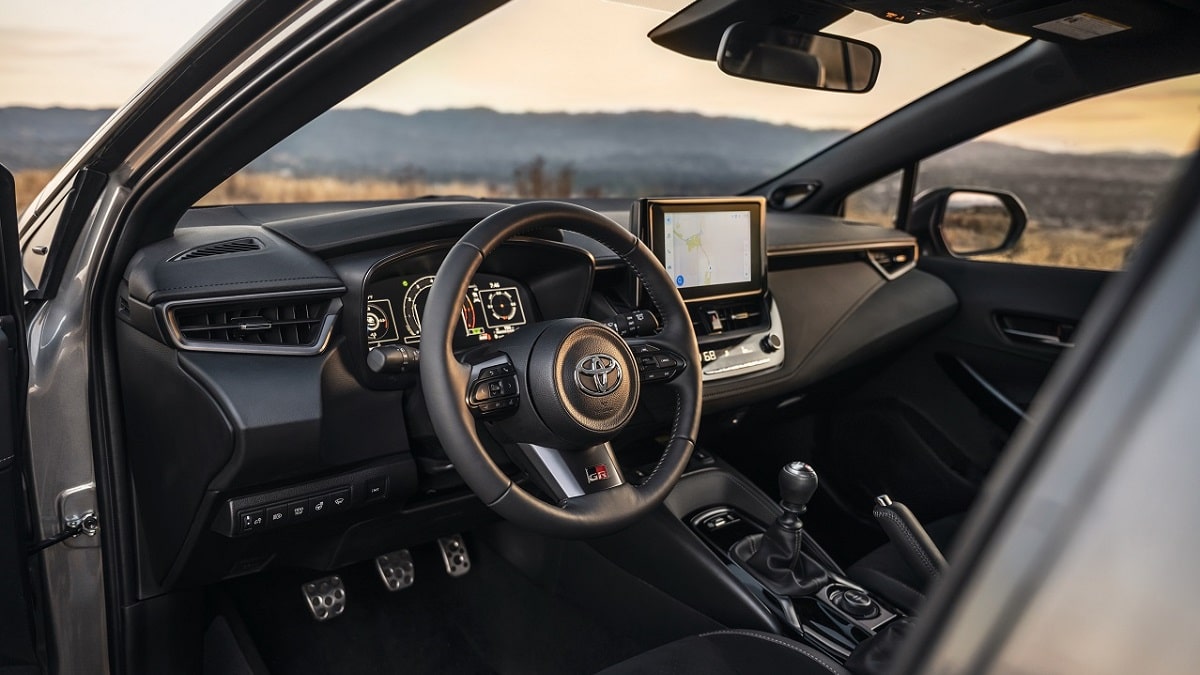 Also, 2024 GR Corolla lineup will see updates to the chassis and a tweaking of a front aeroduct. There will also be upgrades including mounting bolt changes to the steering gear, battery ground, and rear suspension. Plan on the addition of aluminum sheets to front and rear bumpers, and an alteration in the duct shape to the front bumper airflow outlet.
If you really want to make this your own through customization, 2024 GR Corolla will have a bigger selection of TOYOTA GAZOO Racing performance parts. Some of these include a rear sport wing for Core and Premium trim levels, and performance lowering springs and performance shocks.
2024 GR Corolla Price
The 2024 Toyota GR Corolla pricing has also been announced this morning.
Core starts at $36,100. Premium has a factory MSRP of $39,920. Look for Circuit Edition beginning at $44,740.
Toyota stated the 2024 GR Corolla will start showing up at dealerships across the country later this year. And since this is already the end of September, I guess this means in the next three months or so.
Time for Your Toyota GR Corolla Comments
Are you a fan of GR Corolla, and if so, is the Premium grade interesting to you?
Thanks for reading everyone. See you next story.
Jeff Teague - I have been involved in the auto industry for just about 20 years. I enjoy learning and sharing the most up-to-date news and information.
My other talent is creating informative and entertaining automotive videos. I've been building and growing my Toyota YouTube channel "ToyotaJeff Reviews" for the last 8 years. I take pride in delivering informative automotive news, how-to information, and reviews.
My background serves me well with my writing. I hope you enjoy the news I bring you. Follow me on YouTube at "ToyotaJeff Reviews" and "AutoJeff Reviews", Instagram at "ToyotaJeff Reviews" and "AutoJeff Reviews", and TikTok at "ToyotaJeff Reviews" and "AutoJeff Reviews".