Three years after toying with a Carhartt concept truck, Chevrolet is confirming that it will build a special edition pickup with Carhartt fans in mind. The 2021 Chevrolet Silverado HD will be available as a Carhartt special edition.
"Over the last century, both Carhartt and Chevrolet have earned a reputation for building long-lasting products that stand the test of time," said Janet Ries, vice president of marketing at Carhartt. "This truck represents a true collaboration of our brands coming together to create a durable, purpose-built truck for people who not only work hard on the jobsite, but also live a rugged lifestyle."
Chevrolet first unveiled the Carhartt concept truck at the SEMA show, in Las Vegas, in 2016.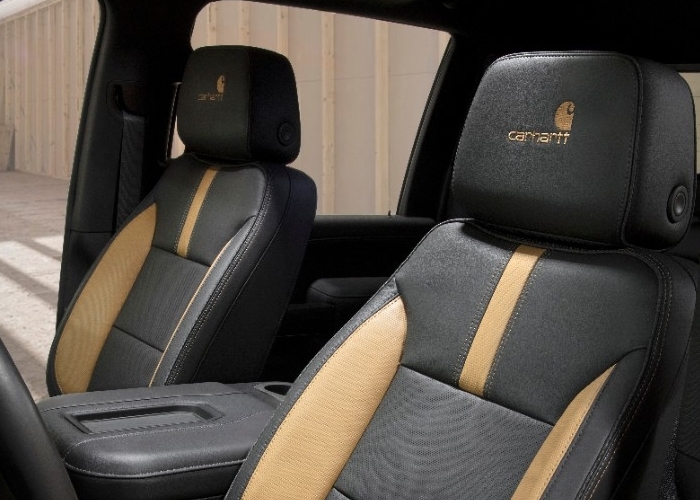 "When the concept vehicle was shown, consumer response exceeded even our highest expectations," said Brian Sweeney Chevrolet U.S. vice president. "Listening to the enthusiastic feedback of show-goers and trucks enthusiasts led to the development of the production truck that customers have been clamoring for."
Carhartt's Heavy Duty History
Carhartt is a well-known Detroit-based company that was founded in 1889. Its first big product was bib overalls, designed for railroad workers. In 1917, Carhartt created its "chore coat" that is probably its most recognizable item. Based on the slogan "Honest value for an honest dollar" Carhartt is one of the most respected and recognized brands in the world. The company's "Active Jac" heavy-duty hooded jacket is the top-seller now.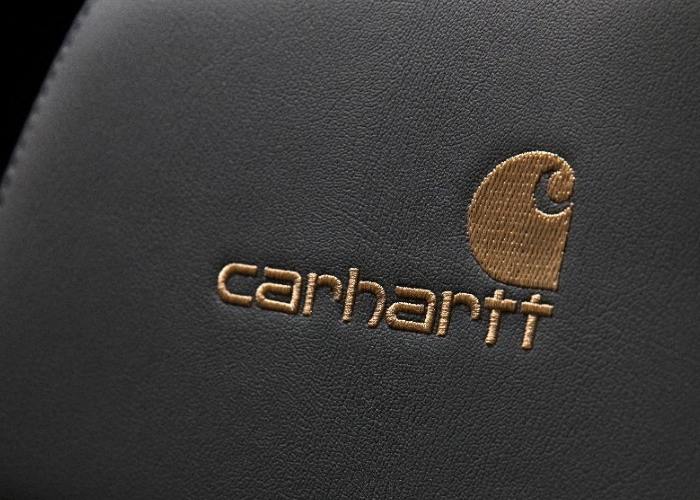 Carhartt Fan Favorites
Carhartt fans will love the special touches on the all-new 2021 Chevrolet Silverado HD Carhartt edition. First, the seats will be two-tone with Carhartt Brown leather appointments and Carhartt embroidered headrests.
The 2021 Chevrolet Silverado HD Carhartt edition will only be offered in Mosaic Black Metallic paint with pinstriping in Carhartt gold. It will also have Carhartt badging on the doors and tailgate. Carhartt badges will even be on the all-weather floor liners. A special rollup tonneau cover will also be embossed with the Carhartt logo.
Building on the heavy duty Carhartt work theme, the special edition will be based on the Silverado 2500 LTZ crew cab, with 20-inch wheels and All Terrain tires. It will feature the Z71 Off-Road package, with heavy duty Rancho shocks and skid plates.
The 2021 Chevrolet Silverado HD Carhartt special edition will be available starting in the fall of 2020.
Follow Mary Conway at @maryconwaymedia and send her car news tips for future stories.