SEMA Show 2016: Acura Announces 2017 NSX GT-3 Team Drivers
Today marks the opening of the 50th Anniversary 2016 SEMA Show Las Vegas, the biggest aftermarket, performance car and light truck showcase in North America, if not the world. This year as announced earlier by Torque News and others, Acura is coming to SEMA in force.
2017 is lining up to be a very exciting racing year for Honda's precision driven Acura Division and the all new 2nd generation NSX supercar. Recently voted R&T's "2016 Performance Car of the Year," the production NSX provides the platform for Acura Racing's NSX GT-3 car. Torque News first experienced the NSX GT-3 in Carmel, California.
Here's the short story: As announced earlier by Acura, RealTime and Michael Shank Racing will campaign NSX GT-3 in Pirelli World Challenge and IMSA respectively. They've earned the right to drive what many believe to be the car to beat in 2017. I got my drive on in the NSX supercar here.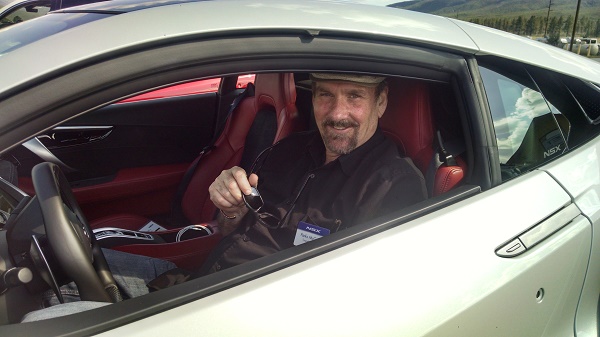 According to Art and Acura
Acura Motorsports today announced that Michael Shank Racing (MSR) and RealTime Racing will field impressive and experienced driver lineups in the 2017 IMSA WeatherTech SportsCar Championship and SCCA Pirelli World Challenge.
MSR full-season drivers running the IMSA circuit will include Andy Lally, Katherine Legge, Oswaldo "Ozz" Negri, Jr., and Jeff Segal. The full-year RealTime lineup in the Pirelli World Challenge includes the returning Ryan Eversley and Peter Kox. Each team will field a pair of new Acura NSX GT3 race cars. The NSX GT3 will make its race debut in the Rolex 24 at Daytona International Speedway in January.
"It was an arduous selection process, but we're extraordinarily pleased with the dynamic and experienced driver lineup which will launch our 2017 Acura Motorsports program with the new NSX GT3," said Art St. Cyr, president of Honda Performance Development. "We believe we've assembled a group of drivers who have the skill and experience to take the Acura NSX GT3 to Victory Circle, and who will proudly represent the performance DNA of the Acura brand for our many fans."
The drivers, along with team owners Michael Shank and Peter Cunningham and St. Cyr, will be available for a meet-and-greet from 12:30 – 1:30 p.m. Tuesday, November 1. The Acura display is located at booth 24877, in the Central Hall.