As is said: "Talk is cheap," and frankly, automotive reviews, while largely impartial, are full of it! I'm no exception, I love to drive and "talk" via the written page -- it's what I do.
I'm a "yapper" when it comes to Acura, Honda's premium "American brand." The first Japanese owned premium brand to originate in the U.S., Acura's on a roll, and for 2016, Acura RDX crossover is the best selling offering in the lineup.
Why I love driving 2016 Acura RDX Advance
Disclosure: 2016 Acura RDX may be my favorite personal driver when it comes to compact crossovers and SUVs. It's smaller than MDX, less expensive to purchase and maintain than a comparable Audi, BMW or Lexus, and handles more like a sports coupe than a crossover, yet is tough enough to venture off road. RDX is more than simply an up line premium compact option for Honda CR-V owners.
Frankly, I prefer Acura's 279 horsepower @6200 rpm /252lb-ft torque@4900 rpm 3.5 Liter i-VTEC V6 SOHC 24 valve VCM(variable cylinder management) port injected Earth Dreams ™ engine -- to the competition's turbocharged 4 cylinder engines -- this V6 exhibits old-school V8-like performance tendencies without hesitation, while achieving reasonable fuel efficiency.
Certainly there's no shortage of choices in the growing compact crossover/ SUV segment

Although I've reviewed several close comparable crossovers, where this Acura excels is in "drive and ride dynamics." It's how RDX smoothly pulls off the stop light -- or effortlessly accelerates through a pass, while transitioning through crowded city or highway traffic. Intently, smoothly, and without hesitation or 'jerkiness' associated with many of today's well meaning low displacement turbocharged 4 cylinder gasoline engines -- Acura RDX is the smoothest accelerator in the compact premium crossover segment. Acura RDX brings the "fun factor" back to SUV ownership.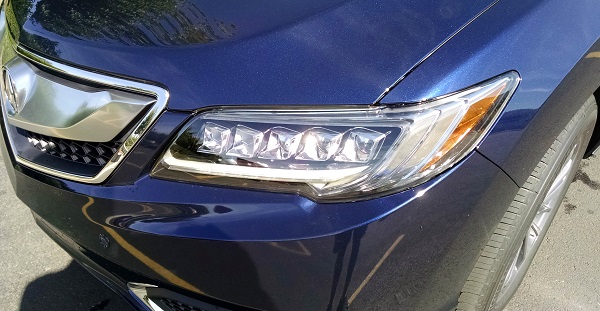 Keeping it simple
2016 RDX offers one engine and one transmission option, it's as smooth as silk, powerful on demand, yet quiet and as docile as a newborn kitten when directed to do so by its rather happy driver. In short, 2016 Acura RDX is the "driver's crossover," and I love to drive. Need a 3 row SUV, check out my MDX review.
We drive 2016 Acura RDX down to Tucson, Arizona
The month of May in the Sonoran Desert of Phoenix and vicinity can be breathtaking as to to scenery and weather. This year, weather down Phoenix way is running a bit prematurely hot; although the area's Spring flora and fauna remains in full bloom.
Phoenix Metro is now the 6th largest in the country with traffic patterns sometimes rivaling those of Los Angeles. Yet, drop the gas pedal, travel 20 to 30 miles in any direction outside of Phoenix, and you're traveling through the Sonoran Desert -- a geological and botanical wonder of world class awe inspiring proportions.

The desert can be a wondrous world of rock formations rivaling those of Mars, awe inspiring desert flowers, out of this world 2 and 3 story high blooming cathedral cactus, miniature Javelina pig-like-creatures, singing birds, palm trees and ancient man painted and carved petroglyphs.
While down Tucson way I stumbled upon a thousand year old ruin of indigenous peoples long gone
A bonus for this driver: Hundreds of miles of wide open, 2-lane, high speed desert roads with little to no speed limit enforcement. At times it's so quiet out here in the early morning desert that one can hear his or her's heartbeat.
A windless early morning is the time that I roll down the driver's side window at speed, turn all auxiliary systems off, and simply listen to and feel the engine run -- while intently absorbing the drive experiencing enabling systems -- underpinning the automated wizardry that is today's automobile.
I truly appreciate the soul reaching exhilaration afforded this driver by Acura's mechanically bulletproof overhead cam, port injected V6. It's an exceptional engine block that legends are made of, and music to the ear. It sits at the heart of 2017 Acura NSX supercar.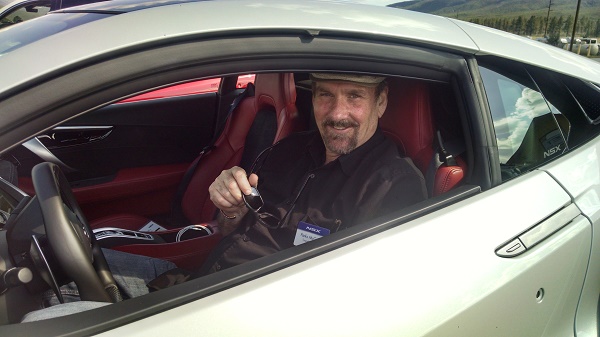 Acura RDX is #1 because it's fundamentally a "driver's crossover"
Acura TLX GT runs with a twin turbocharged this engine version in Pirelli World Challenge. The Ridgeline Baja Truck, with our friend Sage at the wheel, took on the Baja 1000 in 2015 with one under its latched on fiberglass bonnet.
Transfer of torque to the pavement in our test ride is handled by a 6-speed automatic transmission with sequential steering wheel mounted paddle shifters, all-wheel drive option and "smart" track stability -- it's all very seamless, and dead on as to no delay "drive-by-wire" throttle body response -- albeit a bit thirsty when compared to the balance of the turbocharged premium compact crossover segment.
Note: 2016 Acura RDX can be purchased in FWD(front wheel drive,) our stelar test mule featured AWD (all wheel drive) with intelligent traction control, ride stability, adaptive cruise control, lane keep assist, frontal collision avoidance systems(self braking,) pedestrian sensors, a "surround view" backup camera, and more. *The weather was dry, 100 degrees F, and mostly rain free. So, we didn't find an opportunity to test RDX in foul weather or in mild off the road conditions.

As to comfort and ride
With arguably the most comfortable perforated leather seat in the segment (both cooled and heated) the front and rear independent, reactive amplitude dampened RDX crossover presents the most refined and track-true controlled ride in the premium compact segment.
The interior fit and finish is impeccable, very visually pleasing through a combination of hard, soft and hard modeled surfaces -- gently colliding with Acura-tech rich accoutrement -- it's nice! I'm a sucker for that new leather trimmed car smell. Acura nails it.
At 6 ft 5 inches tall, and approaching Collegiate football "safety" weight without the athletic toning, my aging frame settled into RDX with ease of the 10-way power adjusted seat, plenty of leg and shoulder room, and head to liner clearance. Yes, I also fit in the shotgun position and second row -- without compromise.
On my 8 hour, multiple stop 350 mile drive day, fatigue was literally nonexistent
I found the 60/40 folding rear bench to be very comfortable, with passenger view through the windshield, enabled via a slightly higher rear passenger ride position. Heating and cooling to the rear passenger compartment is accomplished through dedicated rear air vents, although not independently adjustable.
On a personal note: I truly appreciate the glove leather quality of Acura's hand stitched(looking) seating and door panels. It looks good and feels great! Quality doesn't stop there. The rear cargo deck is finely carpeted throughout, with molded plastics and headliner integrated seamlessly.

Crank it up

I can't say enough about the premium ELS 10 speaker audio/ infotainment system found ui=in the Acura RDX advance. Crank it up! The balance and tone is superior, through a wide selection of available music sources, CD changer,satellite radio, personal electronics connectivity and more.
One finds convenience lighting throughout RDX, ample cup holders, charge stations, personale electronic connectivity ports, an onboard hard drive, a good looking, well balanced dual screen center stack and more.
RDX lacks for nothing except...
Here's where I generally put on the biaaaatch bag. But in the case of Acura RDX , the list is a very short one. The voice command and subsequently attached Acura navigation program in 2016 Acura RDX sucks! O.K., I'm sure that with a bit of practice, one could make it work. Honda's defaulted to Garmin, I believe that Acura should follow suite -- and looking to 2017 Acura RDX specifications, note a "3 D" navigation program. So perhaps they have.
From a convenience and ease of ingress and egress from the second row, the 2016 Acura RDX 2nd row side door is very narrow, This makes it challenging for anyone of size to access the second row, It looks as if Honda CR-V is upsizing in 2018, perhaps Acura RDX will follow suit. RDX could use an additional 2 to 3 inches in the second row. But, that's a personal assessment.
ECON button or something like it would be appreciated
Although I appreciate the relative simplicity and performance sedan aspects of RDX, it's surprising in this day of hybridization to not discover a higher MPG (19 city/ 27 highway) in Acura's best seller. How about it Acura? An Econ button would be appreciated. Note: I found RDX to be a bit "fuel sensitive," as to brand formulation, and averaged no better than 23.9 mpg in our 5 day desert adventure.