IndyCar's Graham Rahal comes out swinging for Honda in Indianapolis
Honda power's been the underdog in IndyCar for the better part of two seasons. We can look to changes in "set up," an Aero Kit that remains suspect, as to lost speed in a race series where a 10th of a second can mean the difference between standing at the podium -- or going home with yet another defeat on your scorecard.
Torque News met a few of these driver's at Sonoma Mazda Speedway back in 2014, they don't like to lose. We take a lap with Graham in Acura NSX supercar.
4 Honda powered Dallara Carts make it into the top 10 at Angie's List Grand Prix of Indiana
O.K., the 100th running of the Indianapolis 500 is coming, but first, the Angie's List Grand Prix of Indiana. Graham Rahal, after running as high as second place in practice Thursday, finds himself at the top of the Honda powered contenders in 4th position -- with Mikhail Aleshin in 6th -- James Hinchcliffe in 8th, and Ryan Hunter Reay of Andretti Autosports in 10th place. For whatever reason Chevrolet engine power continues to dominate IndyCar in 2016.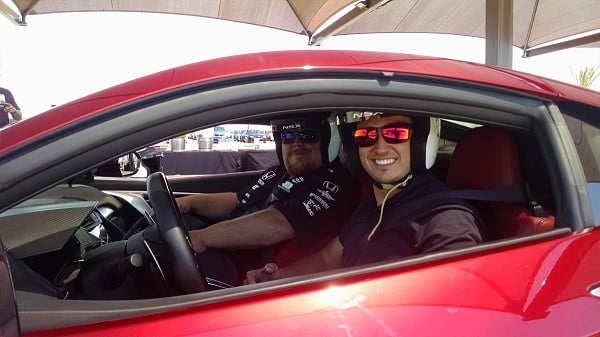 With 2/100ths of one second separating Graham Rahal from the money
IndyCar is a race competition where an unanticipated caution flag, mistimed pit stop, or an unsuccessful suspension, aerodynamics set-up change can cost you the race.
In the rather level mechanical component field that is IndyCar, fine tuning, the driver and luck, often sets the outcome of the race. How's Honda doing in IndyCar?
Here's what Graham said about Thursday

*Graham Rahal (#15 Rahal Letterman Lanigan Racing Honda): "I think we are okay in terms of performance. We took a big swing there and made a big change for the second session. It was one of those things that would either go our way or not, and I think it hurt us a bit so we will go back on that change for tomorrow.
Spencer [Pigot, teammate] had some good finds so we will work with that. Overall we are competitive but I have been fighting a pretty bad cold so it beat me up a little today. We ran a lot of laps this afternoon, so I definitely got a workout and I will sleep well tonight, that's for sure. I think we learned some stuff there. We're going to get this Steak 'n Shake machine back up front."
Last year's winner Will Power of Team Penske posted an average track speed of 116.842 mph, and finished in 2nd position for Thursday's practice -- less than 9/10 of one second in front of Graham Rahal. That's racing!
Photo Attributions and Rahal's quote goes to American Honda Motor Company 2016