Honda Performance dominates Friday's practice Long Beach Grand Prix
Honda powered Dallara Indycars dominated Friday first and second round practice heats with 6 of the top 8 drivers powered by Honda. This could be the year that Honda once again dominates the Verizon IndyCar Series, in a venue where arguably the best drivers in auto racing drive exacting specific Chevrolet or Honda powered karts for the win.
For Honda Performance Development IndyCar is showtime
The paddock showcase of unbridled automotive opulence is mind boggling, as is the amount of money spent on the endeavor. It's a high speed world where racing celebrity old and young, clash In this no holds bar sport of high dollar, high stakes, open wheel auto racing. Races often running hundreds of miles, are won by a matter of fractions of one second, with sprint speeds on the straights often exceeding 200 mph. IndyCar is international auto racing show business at its highest level.
In IndyCar, without fuel stretching engine reliability, the best driver on the track doesn't have a snowball's chance in hell of winning a race. With the win often coming down to microseconds, eliminating that final fuel stop can be key to the win. As in all competitive track, or temporary G.P. street course racing, " pedal finesse" passing strategy, and timing, makes the difference between podium time, and returning to the paddock with, "best I could, and what if."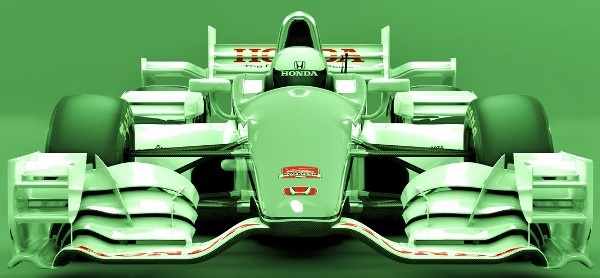 Here's your top 10 for Friday's practice 1 results. For this day, 6 out 8 drivers are Honda powered
Scott Dixon coming of the St Petersburg opener with a win, recorded the fastest lap speeds Friday in good company.
According Mitch Robinson of IndyCar.com: "After leading all but one practice session, starting on the front row, and scoring a podium finish at the Firestone Grand Prix of St. Petersburg on March 12, Dixon's lap of 1 minute, 7.6357 seconds (104.749 mph) in the No. 9 NTT Data Chip Ganassi Racing Honda was the quickest around the 1.968-mile street circuit as all 21 drivers got their first taste of race weekend action in nearly a month," said Mitch. Find hourly updates of the Toyota Long Beach Grand Prix here.
* Saturday update: Honda dominates the final Saturday practice session with 5 of the top 6 lap times recorded by Honda powered cars.
Photo Attribute Indycar.com 2017