2017 was a pivotal year for the auto industry as every major auto manufacturer in North America and beyond embraces the ease of personal electronic connectivity while moving closer to fully Autonomous cars and trucks. One car that integrates standard featured advanced active safety, and hybrid engine technology in all trim variants, is Honda's 2019 Insight.
Scheduled to debut on January 15 from Honda's stage at the Detroit International Auto Show, Insight will be revealed to the world. Watch for Honda's 3rd generation Insight to sit in the maker's North American lineup between Civic and Accord.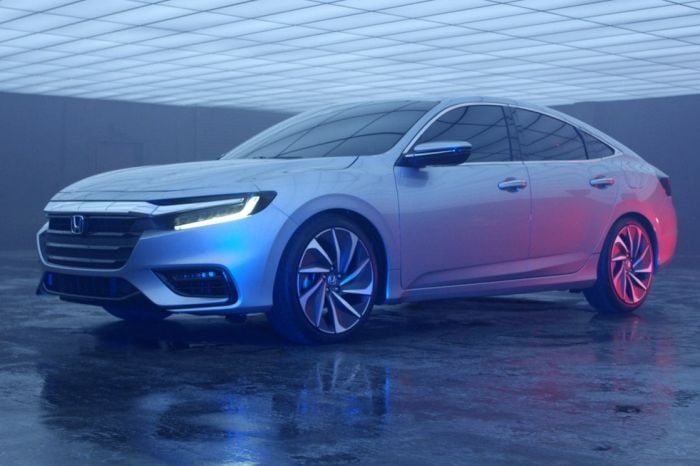 Is there any consumer interest in a short-range Clarity BEV?
While my fellow auto journalists debate the market viability of Honda Clarity BEV (battery electric vehicle) I drop behind the wheel of Honda's limited range premium 4 door sedan and discover the most sprint-speed-dynamic Clarity in the lineup.
As torque happy as a ¾ inch variable speed drill in Jello, the short range of this EV is offset by futuristic styling, and executive office-like premium interior accommodations.Honda tells Torque News that one Clarity variant will be the best seller of the Trio. When is 80 miles between charge cycles enough? Read my latest take on Clarity BEV.
What to consider when buying or selling your used Honda Civic
Or any used car for that matter. I like dropping by my favorite Honda, Acura dealership after the first of the new year. It's the time of year that major auto dealers take receipt of 2018 new car inventory. You'll also find a glut of used car trade-ins following the holiday season year-end model closeout sales. With the arrival of the New Year comes a softening of the used car and truck market. Rather you're buying, or selling here's 5-tips to follow while traversing through 2018's used car market.
Coming up next week in Honda Torque News

The coming week will bring us 2018 CES from Las Vegas. This year, several auto manufacturers will debut new car and light truck models, as well as the newest advancements in app-based tech-innovations, personal electronics connectivity, and driver to car command. Look for a show recap here at Torque News.