It's a transitional time for U.S. automakers as the market corrects following a 3-year near record sales run. With crossovers, light trucks, and SUVs, continuing to drive the auto market, MDX and RDX remain the top sellers for Acura -- with 19,315 MDX premium 3-row SUVs sold year to date in the U.S.. On the Honda side, CR-V continues to shatter sales records, with the Pilot 3-row holding its own. Read my 2017 Acura MDX Sport Hybrid first impression.
Acura looks to East Liberty Ohio for expanded capacity
As of early Fall 2017, East Liberty will come on line with the production of Acura MDX following an $85 million capital investment. According to Honda News: ELP invested $85 million for the addition of new welding equipment, the extension of vehicle conveyors and other changes required to support production of the MDX, and will assume sole production of the MDX this fall. This will enable the Alabama plant to increase production of the Honda Pilot, helping both the Acura and Honda brands meet increased customer demand for their respective light truck models. What I like about 2017 Honda Pilot.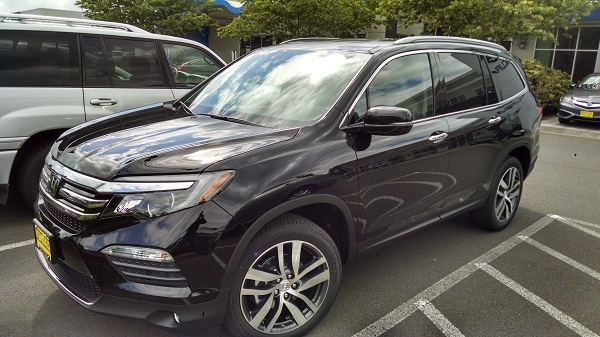 Ohio is Acura country
With the addition of MDX production at ELP, five of Acura's six products are now built in Ohio. The MDX joins its stable mate, the award-winning RDX sport-utility vehicle, at ELP, while associates at the Marysville Auto Plant build the TLX and ILX luxury sedans. The Acura NSX is also produced exclusively at the Performance Manufacturing Center in Marysville – the only supercar built in America. Read our latest Acura TLX A-Spec adventure.
Source: American Honda Motors 2017