200,000 + car and truck owners, reflecting on 350,000 vehicles, participated in "Consumer Reports" latest "Owner Satisfaction Survey." Quoting Consumer Reports: "We asked subscribers whether they would get the same car all over again, and to consider attributes such as styling, comfort, features, cargo space, fuel economy, maintenance and repair costs, overall value, and driving dynamics."
"Owners of a sporty, luxurious, or fuel-efficient hybrid or electric- or diesel-powered vehicle were most likely to answer "definitely yes," said the Report. Looking to the numbers: Honda Fit scored higher than most with 77% of all Fit owners surveyed saying that they would buy Fit again.
Putting the survey results into perspective: According to Consumer Reports, out of the 280 models included in the survey, only 4 scored below 50%, with the average satisfaction score of all vehicles rating 70%.
As I've stated on numerous occasions, you'd be truly hard pressed to find a "bad" car on today's consumer conscious market. Satisfaction often comes down to initial quality, accurately stated fuel economy, and after-the sale dealership service. The latest generation Fit tops the subcompact 5 door hatchback segment in all of the aforementioned. Torque News compares Fit to the competition.
As to the 23% that would not purchase Honda Fit again -- couldn't tell you!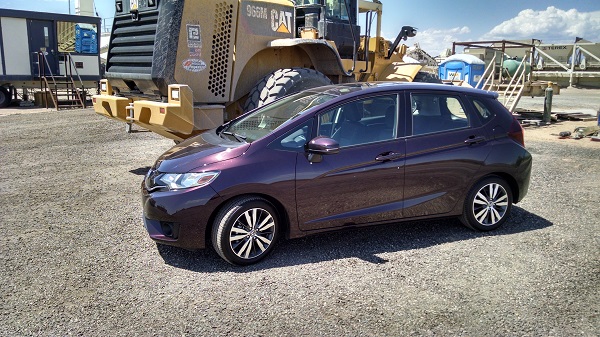 Honda Fit owners that we've interviewed, love their dynamic hatchbacks for several reasons. The first point that always comes up in conversation is Fit's exceptional fuel economy,(40+ MPG Hwy) followed by ease of operation,(fun to drive) low cost of ownership, 2nd row "Magic Seat", flat-deck utility, initial manufactured quality and exceptional standard features. We drove 2015 Honda Fit in 108* temperatures..

Personally, I like Honda Fit. It's quirky good looks and larger car feel, drive and ride dynamics, places it above the majority of the subcompact hatch contenders. With an MSRP of $15,890 to $21,615, the 2016 Honda Fit package is a measurable bargain. And, according to the majority of 1 to 3 year old Honda Fit owners participating in the latest "Consumer Reports Owner Satisfaction Survey," they'd buy Fit again based on their ownership experience.