2017 Mazda 3 Sedan Grand Touring: Snow Tire Noise Kills Positive Drive Experience
I wanted my week in the seat of Mazda3 Grand Touring Sedan to be an exceptional one. After All, there are few, if any cars in the compact sedan or hatch segment that can match Mazda3 Grand Touring engine performance and combined fuel efficiency. It's also darn good looking, and, I've been a hands on the wheel Mazda fan since the early 1980s.
Mazda 3 in all trim variants, is touted as a "driver's car" by the automotive press, that it is! Unfortunately, In today's market, exceptional drive dynamic is not enough.Today, well informed auto buyer wants it all. So, Mazda3 takes a backseat to most makers vying for market share in the compact sedan segment, it doesn't have to be that way. Read my Mazda CX-3/Honda HR-V comparison here.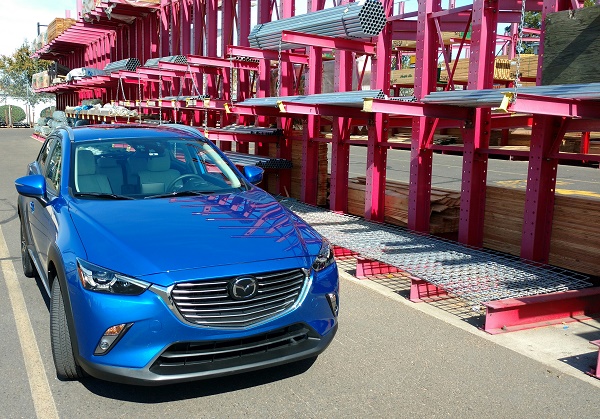 Tire noise can kill a positive drive review

Truthfully, I looked for a viable, meaningful excuse for Mazda3 shortfalls, as my associate Nancy King critiqued one of the better looking automotive designs on the street today. I'm one of those review guys that appreciates Mazda's rather quirky, multiple colored, minimalist approach to the car interior. Sans, the mini-dash top monitor, non-adjustable heads-up display, and total lack of lumbar support, sub-par as generally featured in a near premium sedan with a $28,000 price point. (Base MSRP from $18,895 sport, to $24,195 +Grand Touring, $27,930 as tested)
However, I do like the overall package that's Mazda3, with one glaring exception, the interior road-noise level is unacceptably high, for me anyway. At times, painfully so -- rain, snow, wind, and increased driving speed make it worse. And, as winter driving conditions ensue, on go the winter treads, increasing road generated tread noise. As I attempted to pinpoint the source of cabin noise, it wasn't coming from the engine or the exhaust. For whatever reason, the pan, wheel wells, mirrors, and yes, windshield wiper motor, generated disruptive noise into an otherwise exceptional drive and ride environment.
I can't think of any contributing factor to drive-fatigue that outweighs interior cabin noise. Mazda 3 in standard O.E.M. trim, dependent on road condition, can be a bit interior noisy, over varying road surfaces. For 2017, Mazda claims an improvement in cabin noise reduction over 2016. (-2 DB) Perhaps, but it's negligible,and could be quieter. Add an aggressive tread to the equation, bring your ear plugs.
Build it quieter, and they will come
This is not the first time that a wheel-tire combination results in a compromise as to road-surface-sensitive increased cabin noise. Turn up the stereo as you will, the background noise doesn't dissipate. Mazda3 in any trim variant, is not as interior quiet as this car.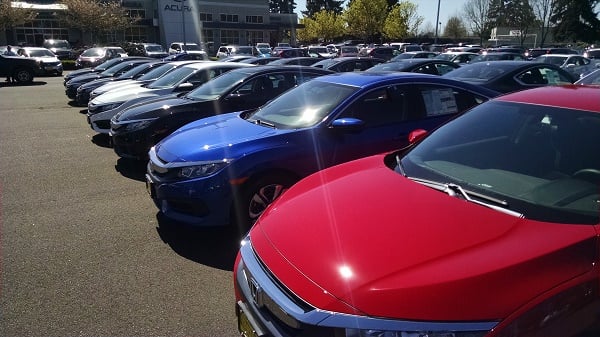 Where I find the greatest value
From a pure drive performance vantage, Mazda3 is tough to beat. For the driving enthusiast in our readership, Mazda3, and more specifically the high output, road performing Grand Touring Edition is a viable purchase consideration when compared to Volkswagen Golf, Honda Civic Touring, and Toyota Corolla -- Mazda3 Sedan Grand Touring's engine out powers all of the aforementioned -- earplugs optional. We'll revisit Mazda3 soon on O.E.M. all-weathers. I'm looking forward to it!