2017 Acura NSX GT homologation ends TLX GT Pirelli World Challenge campaign
As predicted earlier by Torque News, Acura Racing made a timely announcement Friday that will impact the world of Pirelli World Challenge racing. The 2017 season of the Pirelli World Challenge Series, will find RealTime Racing's P.D. Cunningham, and I assume Ryan Eversley, fielding 2 highly modified, rear-wheel-drive, twin turbocharged, 6-speed shifted, NSX supercars. Awesome! I love the looks of Acura NSX GT3
Campaigning The 4-door sedan TLX GT car proves problematic
This weekend in Sonoma, with only one round remaining in the season, a mid-field finish pretty much capped a roller coaster of a ride for Acura and RealTime Racing fans. Granted, in what is arguably the most competitive "touring car" manufacturing platformed race competition on the planet, TLX GT graced the podium 5 times in the last two seasons. Perhaps not good enough for Cunningham, and a team that has 88 PWC victories and 14 championship notches on its collective belt.
But then again, not a bad run against, Bentley, Cadillac, Mclaren, Porsche and other factory sponsored team efforts, competing in mostly coupe based supercars -- something that TLX GT is not. I take a closer look at TLX GT in Las Vegas. Even stripped down to racing trim, it's pretty formidable.
Out gunned, out horse powered, maybe
Who knows, I'm not out there putting my wallet and butt on the line 20 races per season, with the likes of Cadillac Racing doing everything in G.M.'s collective power to take me off of the track. That's the world of Pirelli World Challenge. With that said, TLX GT is headed for the Halls of Honda.
None the less, when we spoke with Acura Racing's Art St Cyr and RealTime Racing's Peter Cunningham last month in Carmel, they were very pumped as to the future of Acura Racing, and what Acura NSX GT3 brings to the track.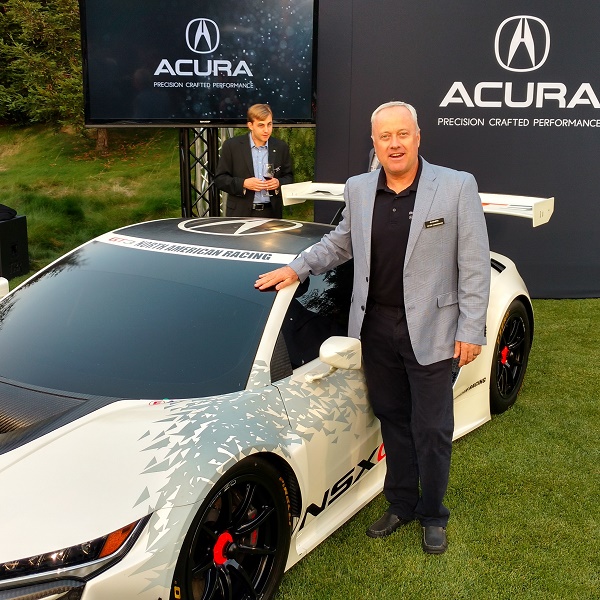 Not wishing to totally ignore the fact that TLX GT has a final round 20 coming up in California next month -- Congratulations to Peter Cunningham and the RealTime Racing crew. NSX GT3 looks ready to kick some collective imported bumpers.
In other news: Honda racing mainstay Michael Shank and company will campaign two NSX GT3 cars in the GTD class of the 2017 IMSA WeatherTech Sports Car Championship. Next year should prove to be a very exciting and successful race season for Acura fans everywhere. According to Honda News, FIA homologation is schedule for NSX GT3 before the end of 2016.