2016 Honda Civic 'Dynamic Performance' reduces driver fatigue
As visually captivating a s Honda's 2016 Civic Sedan may be, it's those not so technical upgrades that you don't necessarily see that reduce driver fatigue, while presenting "Dynamic Performance."
Nothing new on the Civic front this week
O.K. I'll admit it. Unless you're a Honda Formula 1 fan, following the engine related drama unfolding in the world's most expensive Motorsports endeavor, Honda news is a bit light this week.
2016 HR-V was "Greened" last week, as Civic's "North American Car of the Year" award headed off to the Halls of Honda. So what more can we write about the soon to be #1 selling compact sedan in North America? The 2016 Civic visual speaks for itself.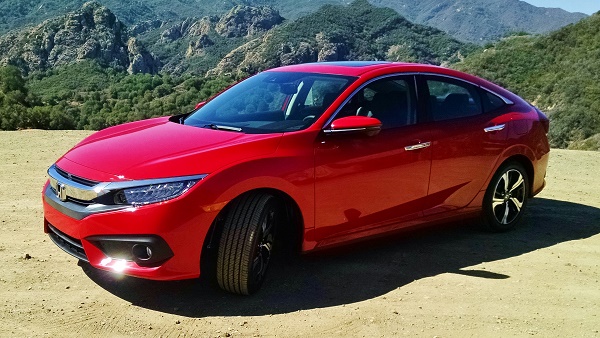 After all, I among many auto writers have nearly beaten to death the announcement and subsequent press coverage of Honda's largest, most refined and powerful Civic produced to date. It's exciting, and dynamic. Yes we know!
Cool enough! 2016 Civic is affordable, great looking and dynamic. But there's much more to the 10th generation Civic sedan than meets the eye.

Last week, Torque News touched on much of what sets Civic apart from the competition in the compact sedan segment. A couple of inches here and there has translated into the most comfortable Sedan in the economy compact class, although Civic Touring's size and tech-rich accouterments arguably knock on the door of the midsize premium sedan segment.
Getting down to it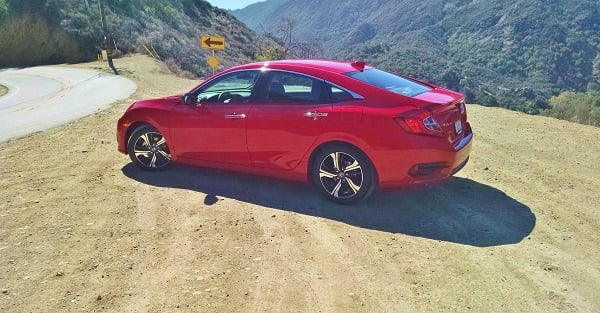 On our initial Malibu Canyon drive of 2016 Civic Sedan Touring, we noted a measurable improvement in road handling and ride stability, transferred to the driver through a very positive "steering wheel to road feel; something the 9th generation Civic is not necessarily known for.
By reducing peddle depression pressure required to activate the brakes, while improving brake effectiveness,(pedal force) Honda promotes pedal brake efficiency while reducing driver effort.
We first experience reduced effective pedal pressure while driving 2015 Civic CR-V. This reduced braking effort is a big benefit for the smaller, light-brake-footed driver. According to Honda the end result is " Reduced driver workload in everyday driving, for a premium feel," while maintaining "sportiness" during more aggressive driving. That's 2016 Honda Civic .