2016 Civic Sedan tops KBB.com's 'Best Family Cars of 2016'
Photo Attributions Parks McCants 2016
looking to the exceptional body styling of Honda's 10th generation Civic doesn't necessarily scream "family car." For me, In 2016, Honda's best selling compact car moved in a measurable road performance direction, with the introduction of what most auto writers consider to be the most dynamic compact sedan in Honda history.
But then again, with kids full grown, and the weekly grocery load reduced to 2, that's what I look for in 2016 Civic -- turns out, there's a family side to Civic's personality.
2016 Civic's European inspired body line, driver and passenger accommodating, tech driven, cutting edge interior accouterments, as well as a new found performance factor, is directed to a younger demographic with performance car driven aspirations.
However, with the young, and young at heart come children, pets, families and responsibilities. 2016 Civic, while being an exceptional, not so entry-level compact driver's car, further offers 4-door sedan sensibility and segment setting 5 Star safety features; something all drivers appreciate -- 2016 Honda Civic Sedan delivers the best of both worlds, family hauler meets weekend road warrior, if you will, while leaving "Mad Max" in the driveway.

Honda vehicles sweep all 6 KBB.com (Kelly Blue Book) family car catigories
After reducing vehicle consideration to 24, the "experts" at KBB.Com further reduced to pack to 16 cars, crossovers and minivans.
Here's what Honda tells us: *Feb 15, 2016 - TORRANCE, Calif.
Civic, Accord, HR-V, CR-V, Pilot and Odyssey named "Best Family Cars"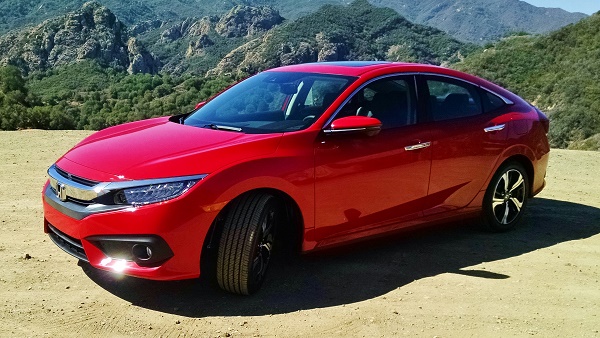 Honda is the only automaker to claim accolades in each category
Honda swept the Kelley Blue Book 2016 'Best Family Car' accolades with Honda models chosen in each of the evaluated vehicle categories. The 2016 Honda Civic, Accord, HR-V, CR-V, Pilot and Odyssey have been recognized by KBB.com's expert staff of editors for their ability to meet the needs of families, with a keen focus on various factors including safety and performance.
"This recognition by the experts at Kelley Blue Book of six of our core models is affirmation that Honda has the best possible choices for families of any size," said Jeff Conrad, senior vice president and general manager of sales, Honda Division at American Honda Motor Co., Inc.
The KBB.com editorial team reviewed more than two dozen family vehicles before arriving at their top 16 choices for families. This also marks the first year that the Kelley Blue Book staff has published specific information about how both front- and rear-facing child safety car seats fit into each of the winning vehicles.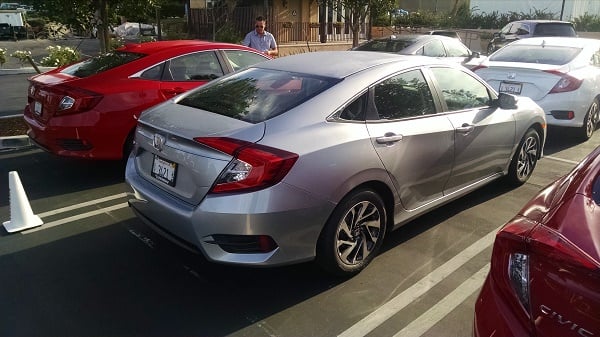 Honda vehicles were recognized in Sedan, Two-Row Crossover/SUV, Minivan and Three-Row Crossover/SUV categories, making Honda the most recognized brand in KBB.com's assessment for 2016.
*A.H.M.C. 2016.