Elon Musk Says Tesla's Production Lines Already Over 75 Percent Automated
In the Battery Day event, Elon Musk said that all companies will have long-range electric vehicles in the long term. Tesla's advantage will then shift from having the longest range EVs, to manufacturing. And employees at Tesla have been working tirelessly to make this dream come true.

Following the Model 3 ramp and the production woes that ensued, Tesla has been walking back the company's desire to fully automate its production lines. Even blaming over-automation for the production difficulties.
Sandy Munro, in a presentation he gave to Bernstein Research, spoke about how addressing the over-automation has significantly improved their manufacturing. "Number one, they ripped out a lot of robots. I think that Elon thought that somehow robots could take over everything, but in actuality that's been proven wrong in many, many cases" he said.
Musk also agreed that, even though robots are helpful, "excessive automation at Tesla was a mistake." He continued to add, "Humans are underrated."
Nevertheless, after years of production difficulties, Elon Musk says Tesla's production systems are, for the most part, already over 75 percent automated. This inches the company closer to Musk's Alien Dreadnought dream factory where all of its parts are automated.
Musk says currently the only two areas of the production line which are predominantly manual are wire harnesses and general assembly.
Sheer magnitude of the entire production system is hard to appreciate. Almost every element of production is >75% automated. Only wire harnesses & general assembly, which are <10% of production costs, are primarily manual.

— Elon Musk (@elonmusk) October 12, 2020
Sandy Munro, in the same presentation, said Tesla is 10 years ahead of competitors in manufacturing. However, he wasn't always as impressed with Tesla as he is now. Back in 2018, as he was doing a full teardown of an early build Model 3, he had a number of criticisms for Tesla's manufacturing design.
At that time Sandy's criticism ranged from the addition of redundant components to the body, uneven panel gaps, the multiple types of welding the company used, and just the overall design of the car being complicated for no good reason.
However, as he continued his teardown and made his way to the battery and electronics, he was pleasantly surprised. He even went as far as saying the electronics control in the Model 3 is better than the ones you get in advanced fighter jet planes and that the battery technology is years ahead of competitors.
Currently he has finished a teardown of the new Model Y and says Tesla has improved since his earlier criticism back in 2018. On top of the battery and electrical systems, Sandy says he was also impressed with the massive 2 piece casting for the rear of the vehicle and the new heat pump along with the octavalve design.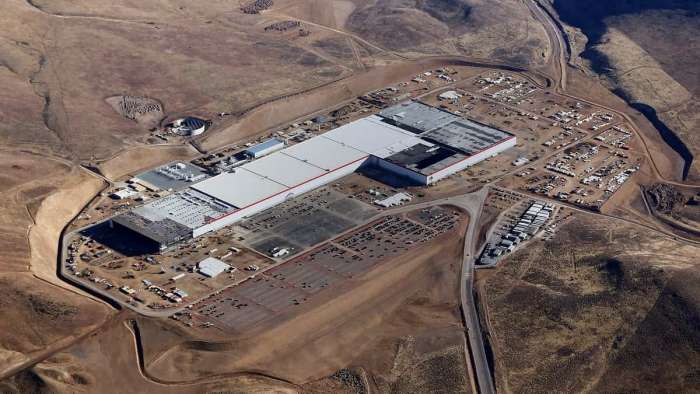 Tesla, in the new Model Ys currently coming off the line in Fremont California, has gone beyond the 2 piece rear casting that impressed Sandy and has made it to a single piece. This improves manufacturing complexity and rigidness of the car eliminating lots of robots and unnecessary welds.
This is an industry first for Tesla and in order to achieve it, Tesla had to develop a new type of aluminum alloy that didn't need heat treatment after casting. Speaking at the Battery Day event, Elon Musk compared large aluminum castings with potato chips saying once they are formed you can't apply heat to them without damage.
Beyond the single piece rear casting, Tesla plans to use the new aluminum alloy to make the front of the car as a single piece too. In the Model Y to be produced in Gigaberlin next year, Tesla plans to further integrate the front and rear cast materials with a structural battery pack.
According to Musk, this is a very important breakthrough and by itself should allow a 14 percent range increase in the vehicles.
So what do you think? Are you excited for all the improvements coming to the car? Do you think Tesla, once again, embracing automation is a good idea? Let me know your thoughts down in the comments below.
For more information, check out: Sandy Munro Says Tesla Shouldn't Make Elon Musk's Dream $25,000 'Model 2'. Also, see Tesla Opens Large Sustainably Powered Supercharger Station In Germany
Tinsae Aregay has been following Tesla and The evolution of the EV space on a daily basis for several years. He covers everything about Tesla from the cars to Elon Musk, the energy business, and autonomy. Follow Tinsae on Twitter at @TinsaeAregay for daily Tesla news.