When Subaru introduced the first Crosstrek hybrid, fans were excited until they saw the cost. Due to slow sales, Subaru axed the Crosstrek Hybrid after a few short years. Customers weren't willing to pay extra for the three mpg increase in fuel mileage over the standard Crosstrek.
The 2023 Crosstrek Plug-In Hybrid had a starting price of $38,070, which included destination and delivery fees ($1,225). Customers could buy a 2023 Subaru Crosstrek Premium trim for $26,020, including dealer fees, which was $12,050 less than the Hybrid trim level.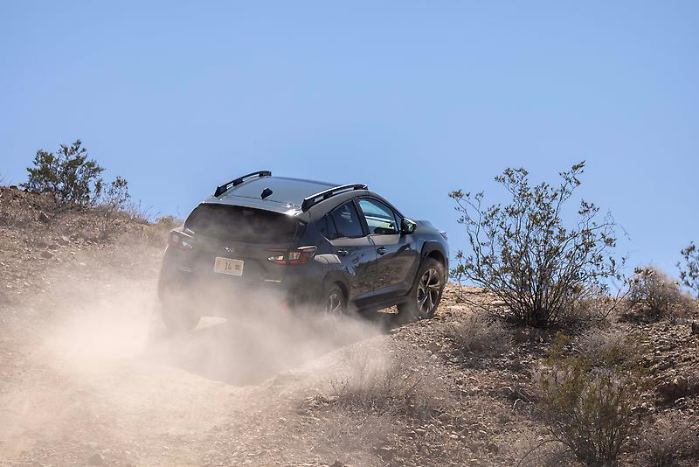 According to a recent report from Automotive News (by subscription), Subaru Corporation will bring back the Crosstrek Hybrid trim level in 2026, but have they learned their lesson?
At the time, the Crosstrek Plug-In Hybrid had the highest starting MSRP in Subaru's lineup, even more than the flagship Outback and popular Forester SUV. The Hybrid's improved mileage needed to be increased for customers to buy the more expensive subcompact SUV.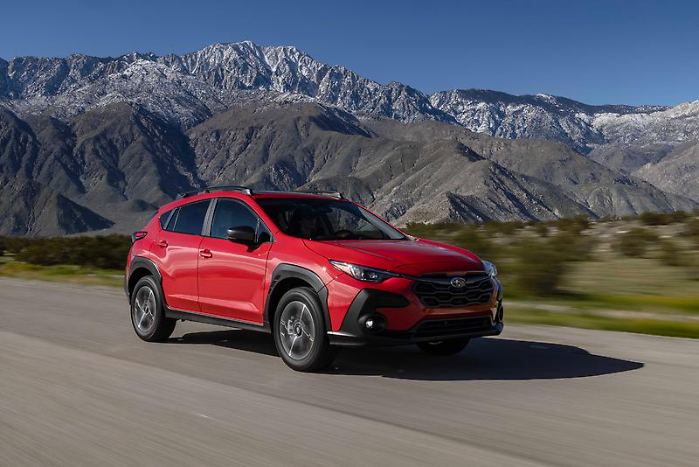 The 2023 Crosstrek plug-in hybrid was available in only ten states, and only 2 percent of customers purchased one. 
An Automotive News interview with Garrick Goh, car line planning manager for the Crosstrek, says it's "probable" Subaru Corporation will add a hybrid trim level to the third-generation Crosstrek lineup. 
Check Out This Related Story: Subaru Boss Says A Next-Generation Crosstrek Hybrid Return Is Now "Probable"
Subaru is tight-lipped when it comes to future model launches. For a Subaru executive to admit the Crosstrek Hybrid is "probable," it's likely coming back soon. 
There is a significant shakeup going on right now at Subaru Corporation. Subaru is deciding where it will build a new electric vehicle plant in the U.S. or if it will expand its current plant in Lafayette, Indiana, where the Crosstrek Sport, Limited, and new Crosstrek Wilderness are built. 
The Automotive News report says a new Crosstrek hybrid powertrain could be added when the Crosstrek undergoes its mid-cycle refresh, which should come in 2026. Subaru could decide to manufacture the new U.S. specification 2026 Crosstrek Hybrid production at the Subaru of Indiana Automotive plant. 
Subaru is ramping up hybrid and battery-electric model production. New Subaru CEO Atsushi Osaki said the new EV plan includes more hybrid and electric models for U.S. customers. The Japanese automaker wants to get half its global volume, an estimated 600,000 units, from full-electric models in 2030.
The expanded lineup will start with a Subaru Crosstrek Hybrid trim for Subaru of America. And it will need to be better than the previous model. Subaru will need to price the new hybrid model closer to the standard models and make it more affordable for customers. The new Crosstrek Hybrid trim level will also need an extended all-electric range. Will Subaru get it right the second time around?
Don't Miss This Related Story: Subaru Will Drop The Crosstrek Hybrid - Here's Why And What's Coming Next
Denis Flierl brings over thirty years of combined auto industry and automotive journalism experience to Torque News readers. He is an accredited Rocky Mountain Automotive Press (RMAP) member. The last twelve years have been spent with Torque News, covering Subaru vehicles and the latest news. Check back daily for his expert Subaru analysis. You'll find the latest stories on the Torque News Subaru page. Follow Denis on Facebook, Twitter, and Instagram. 
Subaru Report - We've got you covered! Check back tomorrow for more unique, informative SUBARU news, reviews, and previews you can trust.
Please leave your comments below, share the article with friends, and tweet it to your followers!
Photo credit: Subaru