Subaru Corp is all about competing with the leading manufacturers around the globe and the Nurburgring 24-hour race is the place to be this weekend for race fans. Subaru and Subaru Tecnica International (STI) will test the 2019 WRX STI NBR race car to see if they can pull off their 6th win when the race gets underway this weekend. They competed against leading teams from Audi (Audi TT), Volkswagen (VW Golf 7 TCR) and Opel (Opel Astra).
The team started their race preparations back in September 2018 with testing at the Fuji Motor Speedway and did more race prep last month. Especially for tiny Subaru, the grueling Nurburgring 24-hour race is one of the most important production car races they can compete in.
The race requires a full complement of skills from the driver and the team as they push the Subaru WRX STI NBR race car through the Nordschleife (North Loop), a 20.832-km stretch characterized by 33 left-hand turns, 40 right-hand turns, staggering elevation changes, and stomach-churning jumps and bumps.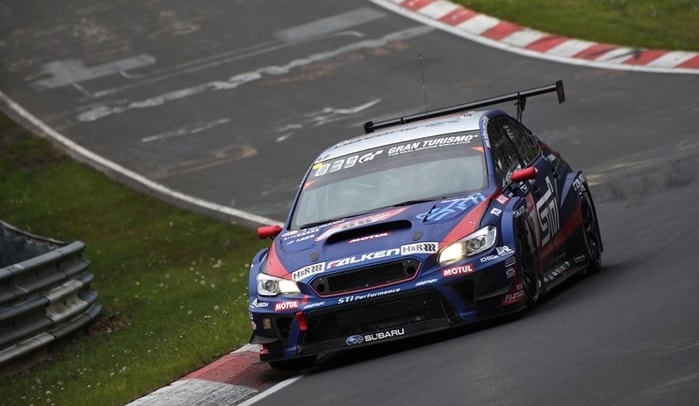 Winning is important, but Subaru and race partner Subaru Tecnica International use the track to prove the engineering of its vehicles and to develop technology that gives customers who buy their all-wheel-drive cars confidence in the engineering. Competing at high speeds for 24 hours straight has a way of revealing the weakness in a car, and just finishing the race is a significant accomplishment. The fact that the Subaru WRX STI has taken five SP3T class wins in the recent past (in 2011, 2012, 2015, 2016 and 2018) proves they are doing something right.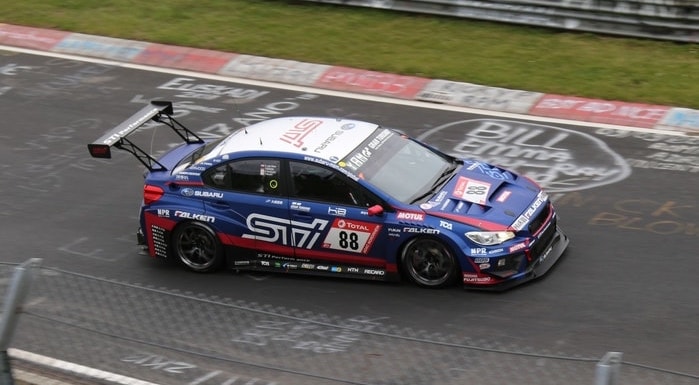 Subaru brings an updated WRX STI NBR this year with refined aerodynamic performance, improve brake performance, optimized suspension geometry, incorporate proper gearbox ratio, and new tires for 2019 (Sumitomo Rubber). Since this year's race is run in June unlike last year's cold and rainy May race, track conditions are expected to be significantly warmer. To counteract this, Subaru has been busy upgrading the cooling performance of the STI.
Subaru and STI aim for their 6th win when the race gets underway from June 20- 23. The 2019 Subaru WRX STI NBR gets rolling today. Stay tuned. 
You Might Also Like: Subaru WRX STI Flames Out in Nurburgring 24-HR Race; No Three-Peat in 2017
Watch 2020 Subaru WRX STI, Next Generation 2021 STI Details Leaked and Subscribe to Torque News Youtube Channel for Daily Subaru and Automotive News.
Leave your comments below, share the article with friends and tweet it out to your followers!
Bookmark my Subaru page and be sure to follow the latest Subaru WRX STI reports on Facebook, Twitter, Instagram, Subaru Report. Tweet your Subaru news tips to us @WRX_STI_News and we'll give you a shout out! Be sure to check back tomorrow for more Subaru news and updates!