Are Subaru's best days behind them? According to automotive news outlet CarSales, Subaru has lost its way in and has left what made it great. They say because Subaru discontinued the WRX STI, they are now only a brand that builds grocery haulers. 
I understand more than anyone how much Subaru fans miss the STI. The WRX STI performance car was the flagship sports car that other automakers could only wish they had such a loyal fan base of performance car enthusiasts.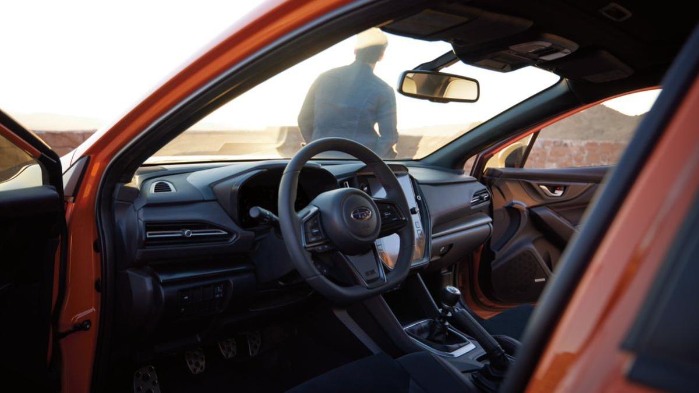 When Subaru Corporation dropped the STI, tears were shed across Subaru country. Even more angry fans thought Subaru had also lost its way. The WRX is too tame and has too much wheel cladding for performance fans. 
Here is what CarSales says about Subaru
"Subaru evolved from a purist brand into another volume-centric corporate citizen desperately trying to cling to what once made it an icon without recapturing that same spirit."
"Subaru makes good and even sometimes brilliant cars, and yet only one of them elicits a genuine smile from behind the wheel, which is why anyone looking for a mainstream performance car or SUV with spades of character will probably look elsewhere these days."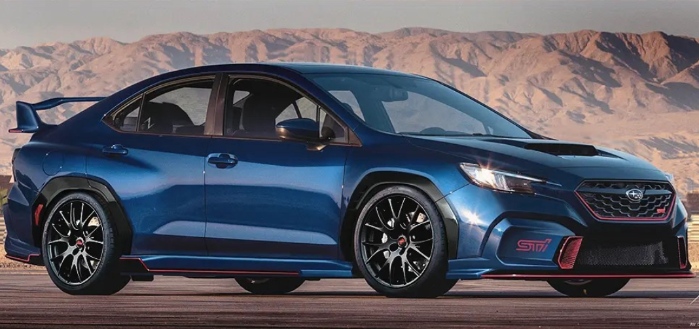 Photo credit: @arnold_design Instagram
"With no STI on the horizon, Subaru should've molded the latest WRX into a V8-poaching, Hyundai N-car killing, 400Nm all-paw weapon full of attitude and rally-bred heritage, but instead, all we got was an extra 5kW and controversial styling underpinned by an admittedly more capable platform."
Here is why I disagree
Subaru Corporation had an identity crisis in 2022. They dropped the STI and brought the next-generation WRX with a new 2.4-liter Boxer engine. It was good in its own right, but the STI is the model that gets your blood flowing.
Subaru takes a short break.
Fans want an STI now. But here is what Subaru Corporation is up to. There is an all-new STI on the horizon called the STe (Subaru Tecnica electric) from Subaru Technica International. Subaru is taking a breather to get their performance division time to develop an eco-performance car that will outdo the STI in performance upgrades. Subaru is developing an all-new, all-electric STI as you read this report. 
Subaru gave performance fans an idea of the future at the Tokyo Motor Salon when they unveiled the STI E-RA Concept. The concept has 1073 horsepower from its all-electric drivetrain. Subaru said it was a "near-future" challenge project developed to gain experience and training in new technologies in motorsports in this carbon-neutral era focused on combating global warming."
The very last 2021 Subaru WRX STI had 310 horsepower and delivered 290 lb-ft of torque. We are still determining what Subaru has planned for the new electric STe, but it will have considerably more than 310 horsepower. And the torque from an electric motor will break your neck.  
Subaru Corporation and Subaru Tecnica International will now use the 1073 horsepower all-electric STI E-RA high-performance sports car to develop its electric all-wheel-drive technology in the next-generation STe performance sports car. 
CarSales also said Subaru has lost its way with the Forester and Outback and that they are also too tame. Subaru dropped the Forester XT, and fans have asked for its return since 2018 when the turbocharged compact SUV was discontinued. 
The Forester XT will return with a hybrid and an electric powertrain in the next seven years. Subaru Corporation says 50 percent of its all-wheel-drive global model lineup's total sales will be hybrid vehicles or all-electric EVs by 2030. 
Subaru of America says it will incorporate the electric STI technology in its new generation vehicles, including the Forester, Outback, Crosstrek, Ascent, and other new models.
But Subaru Corporation is slow to change, and it feels like forever to performance fans around the globe. Subaru has not abandoned its performance division. They are just taking a breather to develop their new eco-performance technology. 
The future has never been brighter, and Subaru's best performance car days are ahead of them and coming soon. Just not soon enough for Subaru's fanbase. 
For additional articles related to the STI, here are a few for your consideration:
Watch the Subaru STI E-RA Concept | 1088 HP | STI Near-future Motorsport Study Project YouTube video from Planet Car News
Denis Flierl brings over thirty years of combined auto industry and automotive journalism experience to Torque News readers. He is an accredited Rocky Mountain Automotive Press (RMAP) member. The last twelve years have been spent with Torque News, covering Subaru vehicles and the latest news. Check back daily for his expert Subaru analysis. You'll find the latest stories on the Torque News Subaru page. Follow Denis on Facebook, Social Media Platform X, and Instagram. 
Subaru Report - We've got you covered! Check back tomorrow for more unique, informative SUBARU news, reviews, and previews you can trust.
Please leave your comments below, share the article with friends, and post X to your followers!
Photo credit: Subaru