It's hard for Subaru of America to keep a secret despite trying hard. The new 2024 Subaru WRX TR will be uncovered this weekend, but details have been leaked before its big reveal. Before the unveiling at Subiefest Florida on Saturday, Drive obtained leaked images of the new WRX TR. 
Drive says they obtained leaked images from government paperwork that show the new WRX TR – (short for "Tuner Ready"). The original 2006 Subaru WRX TR "Tuner Ready," sold in the U.S., was a bare-bones special edition with fewer features and a lower price. The 2006 model was built for buyers planning to upgrade the car with "aftermarket" performance parts for fans who want more power.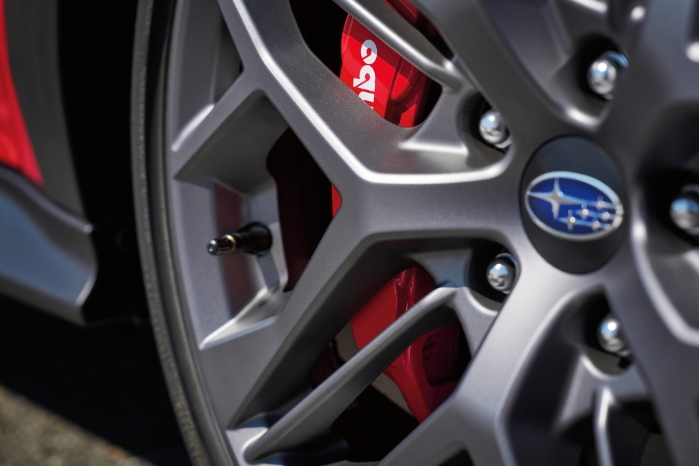 Drive says the WRX TR will have a large STI-style rear spoiler unavailable on the standard Subaru WRX. And the WRX TR will stay with the 2.4-liter turbocharged Boxer with 271 horsepower and 258 pound-feet of torque, says the report.
In addition to the STI style spoiler, upgrades planned for the WRX TR include larger 19-inch wheels wrapped in 245/35 R19 Bridgestone Potenza S007 tires – compared to the standard WRX's 18-inch wheels and 245/40 R18 Dunlop SP Sport Maxx rubber.
Drive says the brakes are upgraded to red-painted Brembo brake calipers clamping 340x30mm front and 326x30mm rear ventilated discs (up from 316x28mm front and 290x18mm rear brakes on the standard model).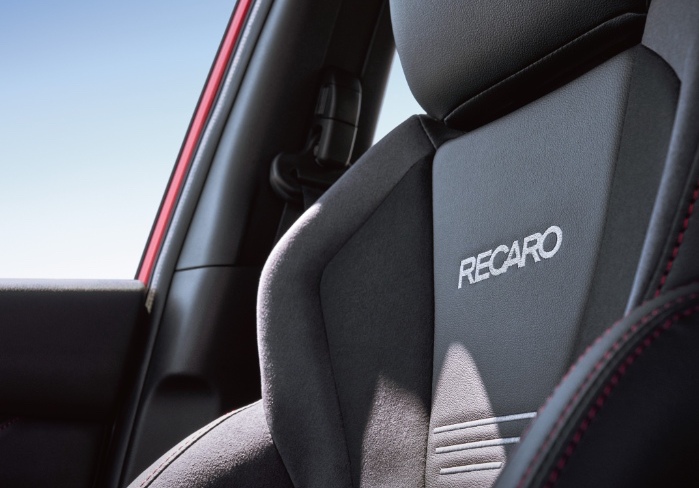 The teaser image on Subaru of America's social media pages reveals that the 2024 Subaru TR will come with Recaro sports bucket seats. 
Subaru of America has confirmed none of the information in this report. As I reported earlier, this automotive journalist thinks the WRX TR will be the first Subaru WRX with a 6-speed manual gearbox compatible with EyeSight. It will be the first WRX with a manual shifter with autonomous emergency braking technology.
I reported here at Torque News in July the 2024 BRZ will be the first U.S.-specification model with a 6-speed manual transmission with Subaru's Eyesight driver assistance system with adaptive cruise control, pre-collision braking system, lane departure and sway warning, and lead vehicle start alert.
The 2024 Subaru WRX TR could be the next model to get the new safety technology. The 2024 Subaru WRX TR breaks cover Saturday, October 7, 2023, at Subiefest, Florida. We will cover the event and bring the latest news here. Stay tuned. 
For additional articles related to the , here are a few for your consideration:
Check out the BUILDLAPSE: Subaru "23R" WRX Rally Car YouTube video
Denis Flierl brings over thirty years of combined auto industry and automotive journalism experience to Torque News readers. He is an accredited Rocky Mountain Automotive Press (RMAP) member. The last twelve years have been spent with Torque News, covering Subaru vehicles and the latest news. Check back daily for his expert Subaru analysis. You'll find the latest stories on the Torque News Subaru page. Follow Denis on Facebook, Social Media Platform X, and Instagram. 
Subaru Report - We've got you covered! Check back tomorrow for more unique, informative SUBARU news, reviews, and previews you can trust.
Please leave your comments below, share the article with friends, and post X to your followers!
Photo credit: Subaru