When Subaru dropped the Tribeca they needed the new 2019 Ascent replacement to show up big and Subaru Corp delivered. Last June 2018 Subaru of America (SOA) launched the biggest SUV they've ever built and the Camden, N.J. automaker was hoping they could sell 60,000 of the family haulers in the first 12 months. How well did they do? According to a new report from USA Today, the all-new Ascent is one of the 5 hottest-selling vehicles in the first 6 months of 2019.
By the numbers
When looking at total sales, Subaru delivered 34,314 Ascent 3-Rows in the last 6 months of 2018 and 40,108 in the first 6 months of 2019 totaling 74,422 SUVs in its first 12 full months. SOA launched the Ascent in mid-June 2018 and delivered 1,897 in a partial month bringing the total to 76,319 since its launch in the U.S. market. The discontinued Tribeca which ended its production in 2014, could only muster 76,774 3-Row sales after its 10-year lifespan.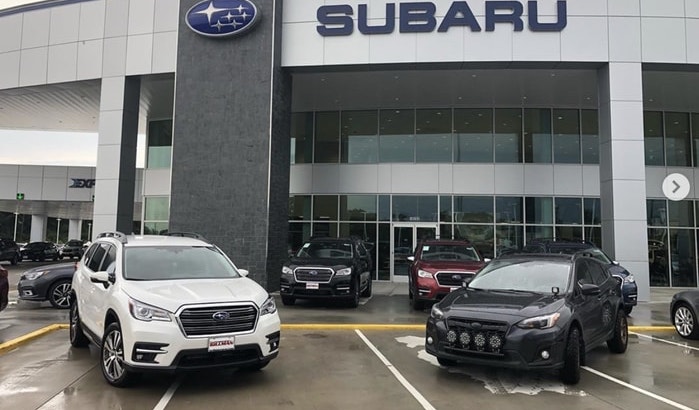 According to research firm IHS Markit, new vehicle sales for the first six months of 2019 declined by about 1.9 percent to 2.2 percent. Subaru of America is bucking that trend by delivering a record 339,525 vehicles in the first half of 2019, up 5.2 percent compared with the same period last year. Along with strong Outback and Forester sales, the new Subaru Ascent is a big reason Subaru is up when most automakers are down. USA Today says, "The traditionally car-focused brand is hitting a home run with the Ascent. This brand-new three-row SUV is riding Subaru's hot streak and now contributing to it, as well."
Hottest-selling vehicles
Ascent makes USA Today's 5 hottest-selling vehicles list. They assessed the hottest-selling vehicles of the first half of 2019, by looking at year-over-year sales increases, momentum and industry buzz. They say just being a "best-seller" does not mean a vehicle will make the list, or the Ford F-150 would be at the top every year. For the first 6 months of 2019, the hottest-selling vehicles are the Dodge Ram pickup coming in number one, followed by the Porsche Cayenne, Subaru Ascent, Hyundai Kona and Volkswagen Atlas.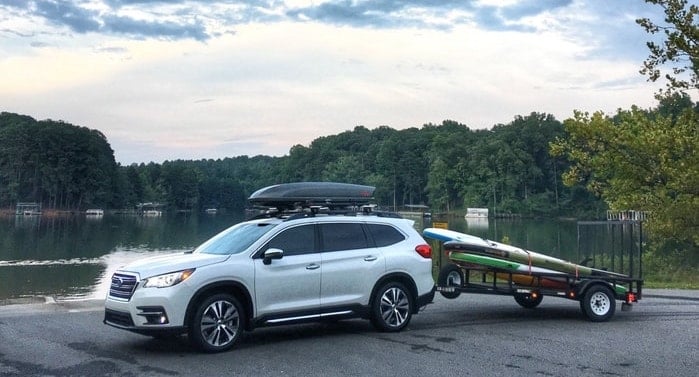 Subaru's new 2019 Ascent competes in the highly competitive 3-Row segment with Japanese rivals Toyota Highlander, Nissan Pathfinder, Honda Pilot, Mazda CX-9, and American entries like the Ford Explorer, Chevy Traverse, Dodge Durango, and Jeep Grand Cherokee. Ascent is powered by Subaru's new FA24 2.4-liter turbo Boxer engine that compares favorably with the competition's V6 power but gets better fuel economy. So far, the new four-cylinder engine has delivered good reviews.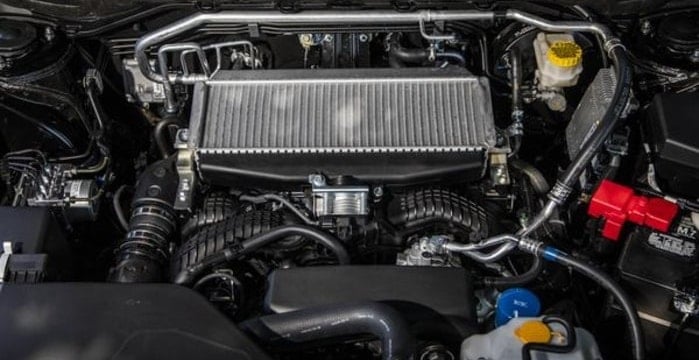 Through the first 12 months, the all-new 2019 Subaru Ascent has been exactly what the Camden, N.J. automaker needed. Subaru Corporation made the right decision when they dropped Tribeca and delivered a new family hauler to North American families.
Watch Subaru Ascent beting of the most family-friendly SUVs in American and click to subscribe to Torque News Youtube channel for daily Subaru and Automotive news analysis.
You Might Also Like: Subaru Boss, "We Could Sell More New Ascent SUVs If We Could Just Get Them"
Bookmark my Subaru page and be sure to follow the latest 2019 Subaru Ascent reports on Facebook, Twitter, Instagram, Subaru Report. Tweet your Subaru news tips to us @SubaruLegitNews and we'll give you a shout out! Be sure to check back tomorrow for more Subaru news and updates.
Leave your comments below, share the article with friends and tweet it out to your followers!
Photo credit: Fox Subaru, Gillman Subaru, Subaru USA via Dustin Heard