Which automaker has the most loyal fanbase? According to the 2023 J.D. Power U.S. Automotive Brand Loyalty Study, Subaru is back in first place. Last year, Subaru dropped to second place behind Toyota in brand loyalty, but it's a different story in 2023. 
As Yogi Berra once said, "It's Deja vu all over again" with Subaru fans. Deja vu is a French word for the phenomenon of feeling as though one has lived through the present situation before, and Subaru has many times.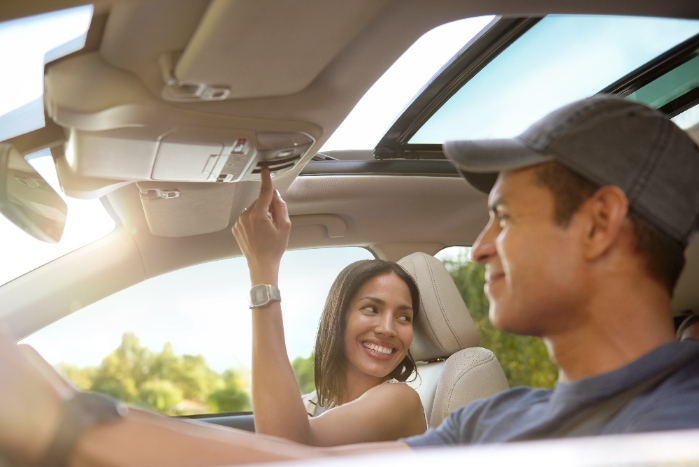 I have covered Subaru's loyalty rate for over twelve years, and in 2021, Subaru ranked number one overall. They dropped to number two in 2022 and are now back with the most loyal customer ranking.
"As vehicle availability increased and more choices hit the U.S. consumer market, loyalty among brands as a whole saw a decline this year," said Tyson Jominy, vice president of data & analytics at J.D. Power. But not at Subaru of America.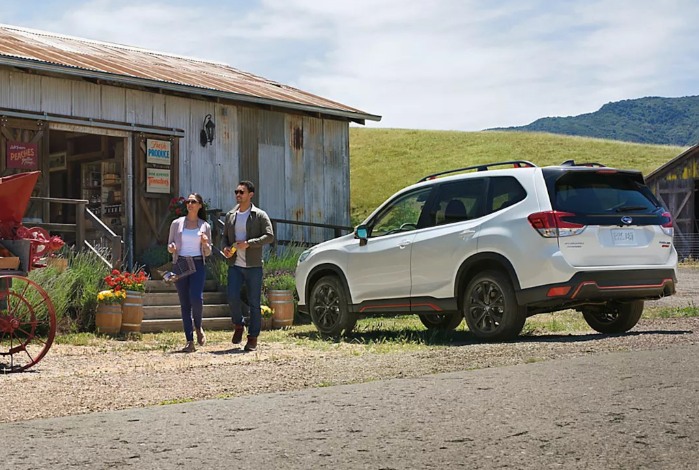 Subaru passes Toyota to regain the top spot.
J.D. Power says Subaru ranks highest among mass-market (nonluxury) brand SUV owners, with a 61.1 percent loyalty rate in the latest study. Subaru passed Toyota this year as Toyota ranks second with a 60.5 percent loyalty rate. The J.D. Power report says Volvo ranks highest among premium brand SUV owners, with a 56.5 percent loyalty rate, and BMW (56.1%) ranks second.
"However, many of the highest-ranking brands (like Subaru) perform similarly year after year. When vehicles deliver an experience that meets owner expectations, such as by offering superb build quality, owners will likely reward brands with their loyalty."   
Now in its fifth year, the study uses data from the Power Information Network to calculate whether an owner purchased the same brand after trading in an existing vehicle for a new model. Customer loyalty is based on the percentage of vehicle owners who choose the same brand when trading in or purchasing their next vehicle. 
The study includes brand loyalty across five segments: premium car, premium SUV, mass-market car, mass-market SUV, and truck. The 2023 study calculations are based on transaction data from September 2022 through August 2023 and include all model years traded.
What drives brand loyalty?
J.D. Power said automakers that launch fresh products, have excellent processes focused on the vehicle owner, cars with high resale values, and offer vehicles with great overall appeal are the keys to keeping customers coming back.
What is Subaru doing to keep its customers loyal?
Most automakers are building SUVs with the things consumers want. They have cargo room, fuel efficiency, the latest technology, safety features, and convenience elements buyers want. Subaru is doing something different that separates them from the rest, but what is it?
As I covered Subaru's loyal customers last year, former President and CEO at Subaru of America Thomas J. Doll, said, "At Subaru, we strive to be more than a car company in everything we do; it's at the heart of what makes us Subaru, and we believe it's why our valued owners continue to choose Subaru."
Subaru says they are more than a car company, but what does that mean? Subaru gives back to the communities where they live and work.
"At Subaru, we take it to heart when saying we are More Than a Car Company, and know it comes with the responsibility of living out our pledge with a commitment to improving the world around us," said Jeff Walters, President and COO of Subaru of America.
Subaru knows who its customer base is.  
I have covered Subaru's loyal fans for decades, tracking their activities. One look at Subaru's social media pages reveals how many customers use their Forester, Outback, and Crosstrek to escape the city. Subaru helps them do it with outdoor-focused models.
I've written numerous articles on how Subaru connects with active customers by offering new SUVs that can go farther off-pavement. Now, Subaru ramps up its off-road capability even more with the rugged 2024 Outback Wilderness, 2024 Forester Wilderness, and all-new 2024 Crosstrek Wilderness sub-brand models.
Subaru customers don't worry about getting stuck in the wild.
In 2014, Subaru introduced X-Mode on the Forester compact SUV, which ramped up its off-road capability. It was the automaker's next evolution in offering models with a "go-anywhere" attitude.
That's one way Subaru keeps customers from straying to another car brand. For the most part, Subaru listens to customers concerning what new products they want. But the automaker could be better, and they make mistakes. 
Some things are out of their control, like supply chain issues and microchip shortages, which have created fewer new cars being manufactured. The problems have also delayed its new model launches. 
Despite tight inventory challenges at Subaru of America, the Camden, N.J. automaker pulled itself back up to the number one ranking in customer loyalty with its new SUVs. Now, can they stay there? 
For additional articles related to the new Subaru Wilderness models, here are a few for your consideration:
Here is the Subaru Forester Wilderness: Off-Road Rock, Climbing & Deep Water Challenge YouTube video from Driving Sports TV
Denis Flierl brings over thirty years of combined auto industry and automotive journalism experience to Torque News readers. He is an accredited Rocky Mountain Automotive Press (RMAP) member. The last twelve years have been spent with Torque News, covering Subaru vehicles and the latest news. Check back daily for his expert Subaru analysis. You'll find the latest stories on the Torque News Subaru page. Follow Denis on Facebook, Social Media Platform X, and Instagram. 
Subaru Report - We've got you covered! Check back tomorrow for more unique, informative SUBARU news, reviews, and previews you can trust.
Please leave your comments below, share the article with friends, and post X to your followers!
Photo credit: Subaru