When it comes to satisfying your customers, you know you have a good high-performance product when you can offer a V12 or a less flamboyant V8 powerplant. That's what Aston Martin is offering their DB11 customers in 2017.
Just over a year after the announcement of the grand tourer DB11, Aston Martin revealed it would make a V8 engine option available for the supercar. The definitive GT now offers two different driving experiences, becoming the first 'DB' Aston Martin available with a V8 since the original DBS in 1972.
Max Szwaj, Chief Technical Officer for Aston Martin, says the partnership with Daimler AG has tremendous benefits for the future of the company, and the new V8-sourced engine from Mercedes-AMG is a key. Szwaj says, "Of course, one of the components that is supported by this architecture is the Mercedes-AMG V8 engine, so making these engines available to Aston Martin customers is a natural development of that relationship."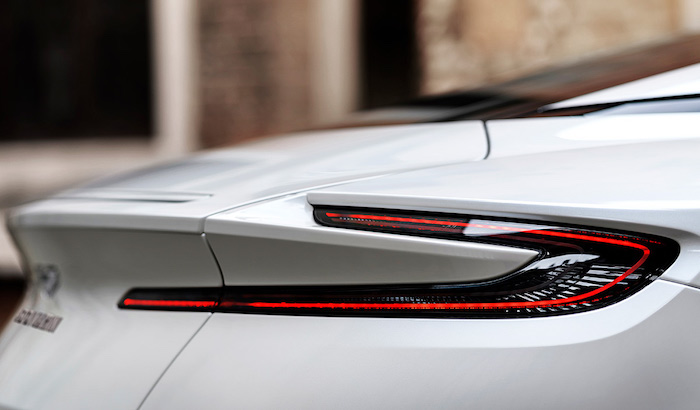 The V12 DB11 is still the flagship for the brand, "and the ultimate expression of power and performance," but the V8 variant allows Aston Martin to cater to a new customer. Szwaj says the V8 still comes with Aston Martin signature sound, "It has that V8 growl typical of the 90-degree crank, a classic deep grunt."
The V8 still offers tantalizing power with a predicted 503bhp, and 675Nm of torque, launching the DB11 from 0-62mph in just 4.0 seconds, but of course it's a bit more economical. You can configure either the V12 DB11 or the V8 variant now with the new Aston Martin state-of-the-art configurator.
Reader Poll: Would you choose the V12 DB11 or the V8 variant?
Photo credit: Aston Martin