If you are trying to decide whether to by a current-generation Outback SUV, check out the new technology on the newly-redesigned 2020 Subaru Outback before you do. There are lots of good deals on the 2019 models as dealers try to move out inventory before the new models arrive, but you might want to wait.
What's coming
The new 2020 Outback has been completely redesigned, with a turbocharged Boxer engine returning to the family SUV after a hiatus. Outback gets the new XT turbo model along with new technology adding new safety and giving customers less stress on the commute. For starters, Subaru Corp brings standard Apple CarPlay and Android Auto integration and a new high-resolution 11.6-inch touchscreen.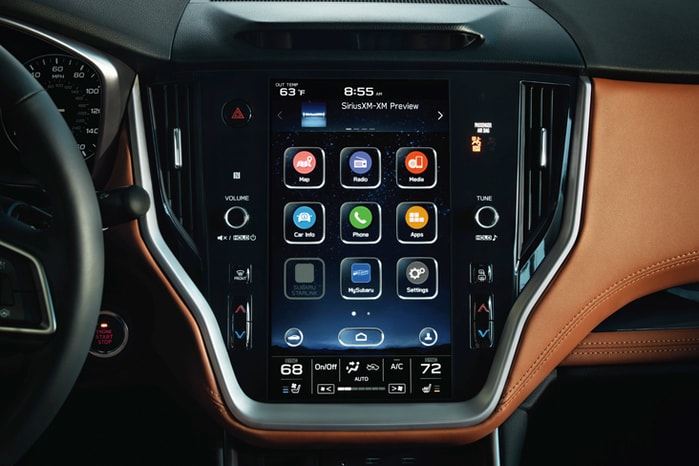 1. Improved safety
The roads are getting more crowded and having a better view of what's going on around you is a good thing for commuters. The 2020 Outback brings even more safety tech and a new available 180-Degree Front Camera that provides drivers with a full range of visibility. All Outback trims now come standard with a rear-vision camera to keep you from backing into someone or worse, run over a small child.
All new Outback trims also come standard with EyeSight driver assist that act as a second pair of eyes, with a new Lane Centering function that warns you when you sway outside your lane and new Advanced Adaptive Cruise Control that applies full braking force in emergency situations helping you avoid a rear-end collision.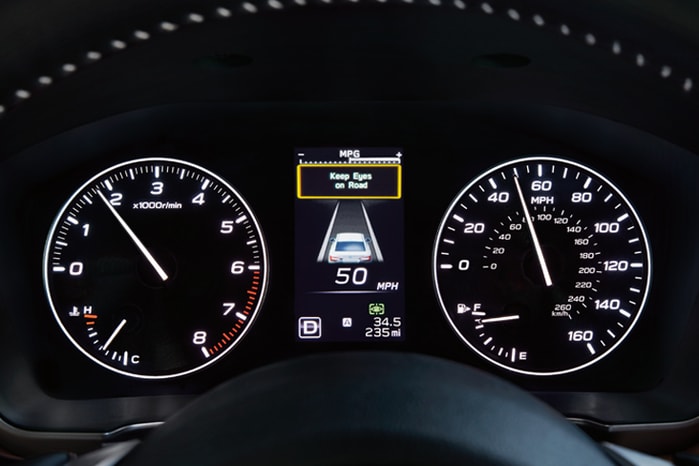 2. Distracted driving
The new 2020 Outback DriverFocus is designed to help drivers who may be distracted. The SUV will come equipped with a system that uses facial recognition technology to determine if a driver is fatigued or distracted. It's similar technology used on the new iPhone X and is the first of its kind in the compact SUV segment. More expensive cars like Lexus employ this type of technology, but Subaru offers it on the new-generation Outback for under $40,000.
3. Tow more
For outdoor enthusiasts, the Outback adds 3,500 pounds worth of towing capacity to haul your toys to your next adventure. Outback stays with its original design as an all-weather, off-road capable vehicle with standard Symmetrical All-Wheel Drive.
4. Dual-Mode X-MODE
Outback gets even more off-road capability with a new available dual-mode X-MODE, available on the Onyx Edition XT. The new dual-function X-MODE has settings for snow, dirt, and mud and adds additional capability when you get into deep snow and mud and steep inclines when you are farther away from civilization. Outback still comes with 8.7 inches of ground clearance, and along with Hill Descent Control, the SUV can ascend and descend rocky trails with ease.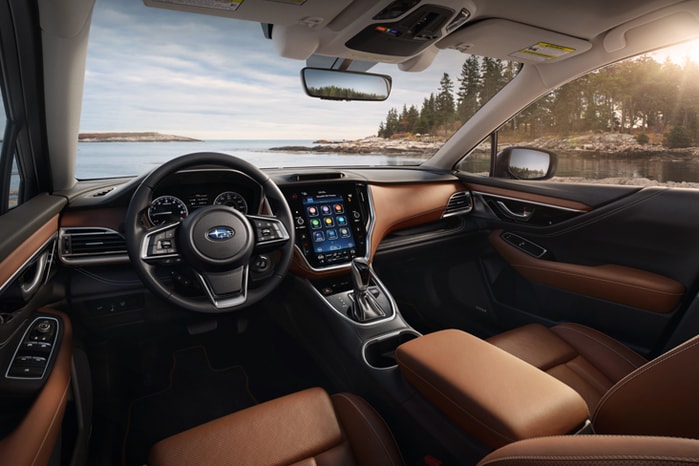 5. Onyx Edition XT 
Outback gets a new Onyx Edition XT with the new 260-horsepower direct-injection 2.4-liter turbocharged Boxer engine. It also features a front-view monitor, Startex water-repellant washable upholstery, a full-size spare tire, and black exterior accents. This model is the one for outdoor enthusiasts. Other new highlights include a new hands-free power rear gate.
If you are thinking about buying a new Outback, you might want to wait for the all-newly-redesigned 2020 Subaru Outback. It arrives in showrooms this September.
You Might Also Like: The All-New Subaru Outback Is Born In America Only For You
Watch How Subaru Makes The 2020 Outback in Indiana Plant and Subscribe to Torque News Youtube Channel for Daily News on Subaru and Auto Industry.
Leave your comments below, share the article with friends and tweet it out to your followers!
Bookmark my Subaru page and be sure to follow the latest 2020 Subaru Outback reports on Facebook, Twitter, Instagram, Subaru Report. Tweet your Subaru news tips to us @SubaruLegitNews and we'll give you a shout out! Be sure to check back tomorrow for more Subaru news and updates and see you in my next story on how to customize the Subaru WRX STI's performance with DCCD.
Photo credit: Subaru USA