The new 2019 and older model Subaru WRX STIs come with a customizable feature called Driver Controlled Center Differential (DCCD) but are you getting the max benefit from it? The best part about the STIs DCCD is that it is customizable for the driver's needs. It can be configured to suit specific driving styles or changing conditions.
The 2019 WRX STI uses a special AWD system that is exclusive to the performance sedan called Driver Controlled Center Differential (DCCD). It allows you to freely change the sensitivity of the limited slip differential (LSD) to match the conditions of the road and your driving style.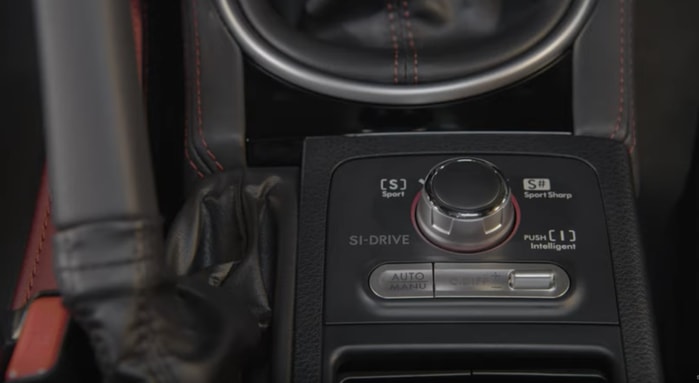 With the STI's extra horsepower (310hp) over the WRX (268hp), the performance-tuned STI uses a limited-slip, planetary gear-type center differential, augmented by an electronically controlled center limited-slip differential. This provides for a performance-oriented 41:59 torque split. This allows the mechanically limited slip differential to have a quicker response and activates just prior to the electronic limited-slip differential.
Snow job
When you encounter slippery surfaces, such as gravel or snow where extra traction is needed, the STI won't leave you stranded. Subaru designed the WRX STI with the Auto (+) setting to tighten the LSD. Manual mode offers six selectable settings, allowing the driver to vary the front-to-rear torque distribution to optimize all-wheel drive performance to suit specific driving conditions.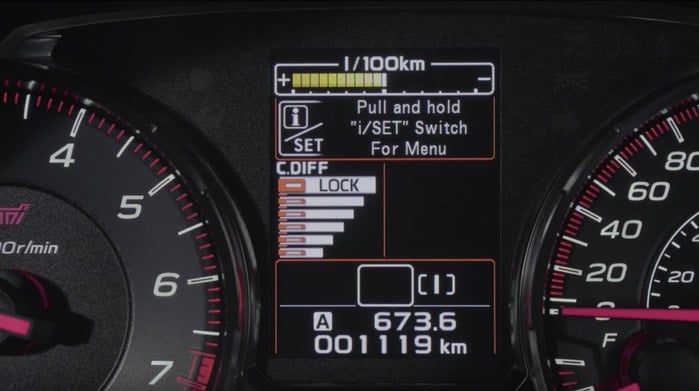 The STI's DCCD AWD System has three automatic modes: "Auto" provides optimal performance for all conditions. The "Auto" (-) Active Sport setting shifts the torque bias to the rear and also opens the center limited-slip differential (no locking factor), which improves steering feel for performance driving on the track.
The STI benefits from Subaru's motorsports involvement on the rally stages. If you find yourself stuck in snow or mud, locking the differential will help free the performance car. Subaru recommends in most driving situations, you use Auto mode. By adjusting the DCCD, you can customize the feel and performance of the STI and get the maximum benefit out the AWD technology.
You Might Also Like: Who Cares If The Subaru WRX STI Is In Top 20 Cars That Hold Their Value Best?
Leave your comments below, share the article with friends and tweet it out to your followers!
Bookmark my Subaru page and be sure to follow the latest Subaru WRX STI reports on Facebook, Twitter, Instagram, Subaru Report. Tweet your Subaru news tips to us @WRX_STI_News and we'll give you a shout out! Be sure to check back tomorrow for more Subaru news and updates!
Watch 2019 Subaru WRX STI – Driver Controlled Center Differential Video and Subscribe to Torque News Youtube Channel for Daily Subaru and Auto News.
Photo credit: Subaru CA