Cadillac plans an expansion of its Super Cruise automated driving system—just after hanging it up.
The luxury division of General Motors announced that it plans to introduce a new version of its Super Cruise self-driving system, called Ultra Cruise, that will be capable of driving on urban roads with cross streets and traffic control.
That's a big step for self-driving systems, which so far are limited to limited-access highways or geographically limited test programs.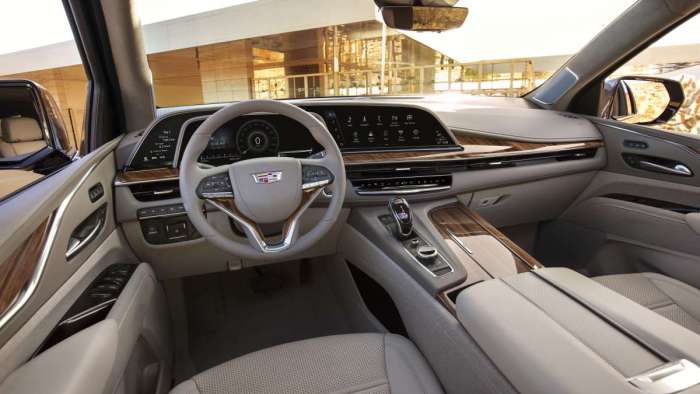 Expanding Ultra Cruise to work on city streets is an answer to Tesla, which allows its Autopilot system to operate on urban roads and relies on drivers to take responsibility to turn the system off on roads where it doesn't work well.
General Motors made the announcement during the Citi 2020 Car of the Future Symposium late last month, according to a report in trade journal Automotive News. It came, however, after Cadillac discontinued selling its only model that offered Super Cruise, the CT6.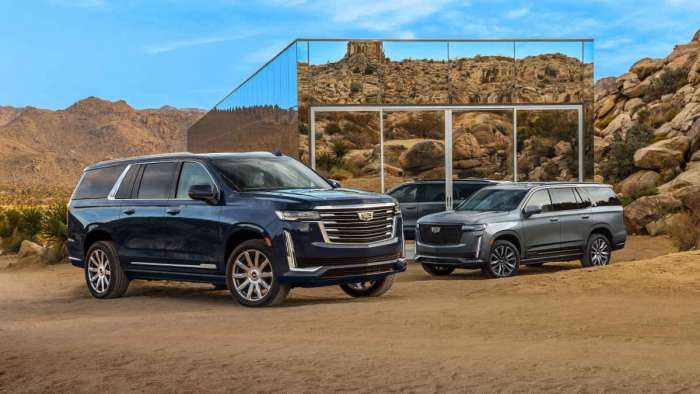 Cadillac plans to launch an all-new 2021 Escalade luxury SUV late this year, which will offer a new version of Super Cruise that the company is calling Enhanced Super Cruise. Cadillac says Enhanced Super Cruise will offer lane changing on demand. Changing lanes on demand sounds simple but it represents a significant step forward in self-driving capability, because it allows the car to automatically switch to lanes that will let it take appropriate ramps at exits and interchanges to stay on course without driver intervention. When Tesla CEO Elon Musk introduced the Navigate on Autopilot feature on Teslas, he called it "entrance to exit highway self-driving."
What has set Super Cruise apart from other self-driving systems so far is its safety guardrails. It is the only system which uses a driver sensor to monitors driver behavior and ensure drivers stay alert and engaged behind the wheel. Other systems will allow the driver to turn them on even on roads where they're not designed to operate seamlessly or where there are significant risks that the car could suddenly encounter situations it may not be able to navigate successfully.
Some have minimal precautions to ensure the driver keeps their hands on the steering wheel, for example sensing minute inputs to the steering wheel. They will warn the driver and shut the systems off if they sense no input for more than a few seconds. But these systems are easily fooled.
Some systems also intentionally avoid keeping the car centered in its lane to ensure the driver has to keep paying attention to do so.
Super Cruise trains a camera on the driver to watch the driver's eyes and ensure they're on the road—arguably a more relevant measurement of driver attention.
Most prominent organizations that test and rate such systems, including the Insurance Institute for Highway Safety, the National Transportation Safety Board, and Consumer Reports, unanimously recommend that every self-driving system should have sensors to monitor driver attention and should have increasing levels of driver alerts to warn drivers proactively when they may need to take control.
If Cadillac can offer that in conjunction with city driving that any consumer who has the wherewithal can buy, it will be leagues ahead in the self-driving-car technology game.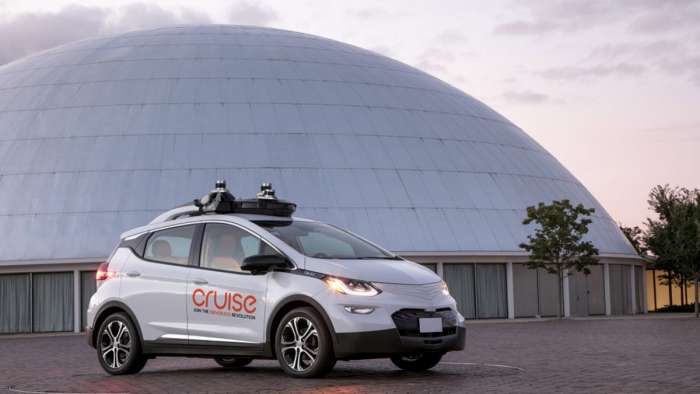 The company is not without experience in self-driving cars. Through its subsidiary Cruise Automation, General Motors logged more urban miles than any other company testing fully-autonomous cars in 2018. It planned to launch a commercial taxi service in San Francisco last year, but then said it wasn't ready and put off the service.
Drivers who use these systems rate them highly, but they tend to bestow too much confidence in them. "As cars become more skilled at basic driving functions, there's a human tendency for drivers to become less engaged," says Jake Fisher, senior director of auto testing at Consumer Reports. In a report on the crash of a Tesla Model X in 2018, the National Transportation Safety Board noted that that happens in all forms of transportation as computerized systems take over control. It's the same phenomenon that led to a spate of terrible airline accidents before airlines and government regulators learned how to better interact with the systems. The human interface with automated systems has also been blamed for two crashes that killed 346 people and grounded Boeing's 737 Max airplanes last year.
Eric Evarts has been bringing topical insight to readers on energy, the environment, technology, transportation, business, and consumer affairs for 25 years. He has spent most of that time in bustling newsrooms at The Christian Science Monitor and Consumer Reports, but his articles have appeared widely at outlets such as the journal Nature Outlook, Cars.com, US News & World Report, AAA, and TheWirecutter.com and Fortune magazine. He can tell readers how to get the best deal and avoid buying a lemon, whether it's a used car or a bad mortgage. Along the way, he has driven more than 1,500 new cars of all types, but the most interesting ones are those that promise to reduce national dependence on oil, and those that improve the environment. At least compared to some old jalopy they might replace. Please, follow Evarts on Twitter, Facebook and LinkedIn.