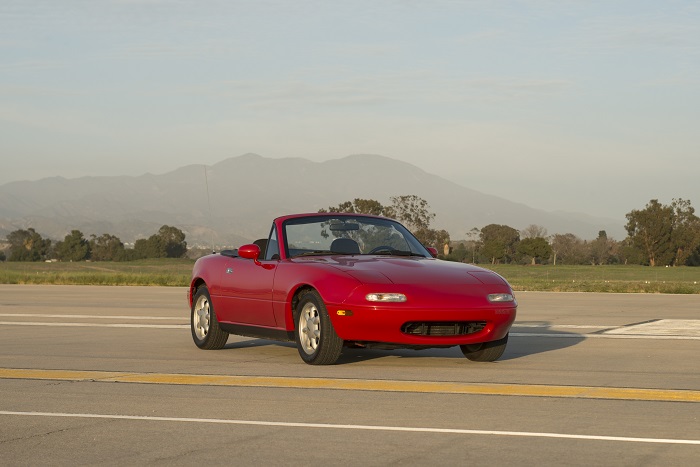 Mazda Miata Vintage Racing Comes to Road America This Weekend
Please
SHARE
with friends and include TorqueNews in
Google Alerts
for tomorrow's interesting stories.
It's all part of the Spring Vintage Festival Weekend, which kicks off the racing season at the historic road course, which is located about an hour north of Milwaukee in east-central Wisconsin.
Vintage Racing Comes to Road America
All sorts of Sports Car Vintage Racing Association (SVRA) racing classes are represented at the event, which will include cars that once raced in the Indianapolis 500 or at Le Mans in France. All of these vehicles will take on the 14-turn road course, which is about four miles around.
Mazda Miata Heritage Cup New This Year
The Mazda Miata Heritage Cup is a new addition this year, and it will feature cars powered by the 1.6-liter engine that were built from 1990 to 1993. Earlier this week, TorqueNews wrote about how the Miata could serve as an affordable entry to vintage racing, now that the first-generation cars qualify as vintage.
Three Races Remain After This Weekend
If you're interested in getting into racing vintage Miatas, or just a Miata enthusiast who wants to watch, Road America is the place to be this weekend. If you can't make it, be sure to catch the Mazda Miata Heritage Cup series at one of the three races that will remain in the five-race series (the cars already competed at Fontana, California, in April). The other three races will take place at Mid-Ohio, Portland International and Virginia International Raceway.
Please
SHARE
with friends and include TorqueNews in
Google Alerts
for tomorrow's interesting stories.