Saudi Telecom Company will provide vital connectivity services for Lucid vehicles within the Kingdom of Saudi Arabia, according to a recent press release from stc Group.
stc's services will allow Lucid vehicles full access to "advanced telematics and in-vehicle communication, enhancing the digital driving experience." Over-the-air updates and remote diagnostics will also be enabled through stc coverage. Whatever your opinion on ultra-connected vehicles, these services will become even more ubiquitous in the future.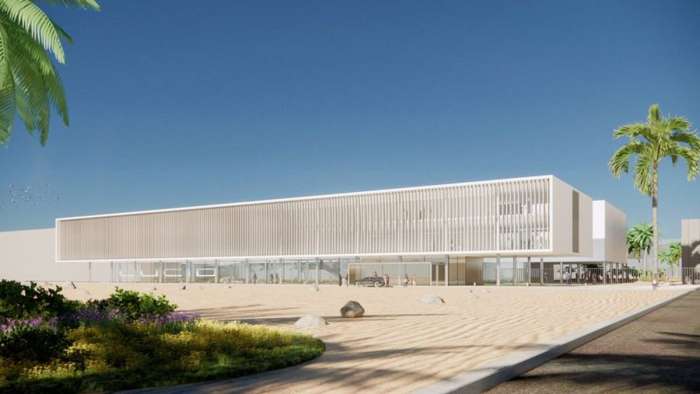 Lucid's AMP-2 factory is currently under construction in Saudi Arabia.
"The partnership with Lucid Motors qualifies stc as a digital enabler to facilitate the provision and management of advanced in-vehicle services and gives us a basis for innovation and meeting the changing needs of customers with the development of new services."
stc Group
As Saudi Arabia's largest telecommunications company stc is well positioned to provide coverage to the 50,000 Lucid vehicles already ordered by the Saudi government as well as the growing number of civilian Lucids in the Kingdom. Like Lucid, stc Group is majority owned by the Saudi Public Investment Fund, which controls around 70% of the company's total shares.
"We look forward to working with stc Group at such an important time in the evolution of the connected car ecosystem, and we are pleased to share these characteristics with our customers in the Kingdom of Saudi Arabia." - Faisal Sultan, Vice President and Managing Director of Lucid Middle East
Lucid and stc Group's deal comes as part of the latter's commitment to Saudi Arabia's National Strategy for Digitalization, which includes focuses on development of the Saudi automobile industry as well as AI, cyber-security, programming and e-gaming.
Related Story: Lucid Names Orange Business European Connectivity Provider
Images by Lucid Motors licensed by CC BY 4.0.
James Walker is an Automotive Journalist at Torque News focusing on Lucid Motors. If it's got wheels he's interested, and he's looking forward to seeing what kind of cars the EV revolution brings us. Whether it's fast, slow, new, or old, James wants to have a look around it and share it in print and on video, ideally with some twisty roads involved. You can connect with James on Twitter, Instagram, and LinkedIn.