As part of its nationwide spread before going international Lucid has opened its newest Studio in the Tysons Corners Center mall located outside of Washington, D.C.
The Studio, which makes America's seventh-largest mall its new home, is located in a strong EV market and is the fourth to open on the Eastern Seaboard after one in Manhattan and two in Florida, located in Miami and West Palm Beach. The Tysons Corners Studio is Lucid's eleventh direct-to-customer retail space with another nine planned to open in Q1 of 2022.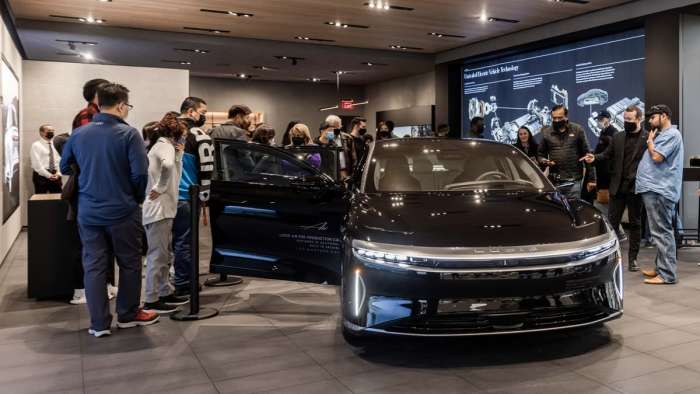 The Studio Experience
Lucid's Studios are set up to provide customers with an insight into the design ethos of the company's record-breaking Air sedan, allowing them to explore the places and themes that have inspired its production.
Using a 4K VR system known as the Lucid Virtual Reality Experience customers can sample the entire range of customizations available for the Air from interior materials to exterior paint colours. There are, of course, real-world samples on hand to provide a more tactile sense of the high-quality materials that go into making every Lucid Air.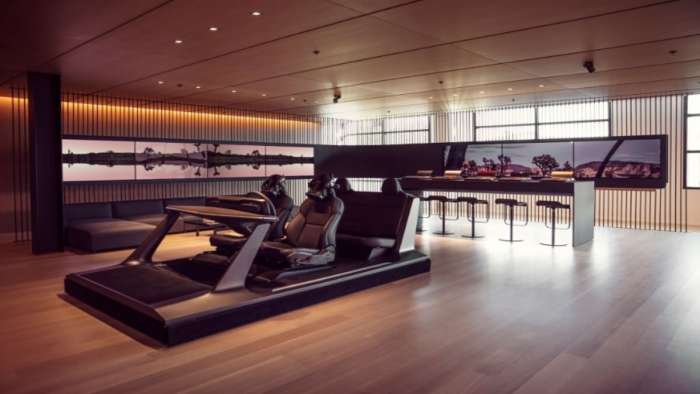 Customers can walk in to the Studio, make an appointment, or design their Air from home through Lucid's online configurator. Known as Lucid Studio Live, the cloud-based configurator allows customers to explore the Air's features from home through VR while being guided by a Lucid representative.
The Studio experience allows customers to explore the different Air models, from the Air Pure through Touring and Grand Touring. Lucid expects to begin deliveries of the Grand Touring models after finishing production of the 520 Dream Edition launch vehicles with Touring and Pure deliveries to take place during 2022.
Images: Lucid Motors on Twitter licensed under CC BY 2.0.
James Walker is an automotive journalist at Torque News focusing on Rivian and Lucid Motors electric vehicles. James is a car nut and journalist with experience in writing, filming, and presenting automotive shows and car reviews. Born in England before moving to Canada he loves twee little sports cars and thundering American Muscle in equal measure. He is also very excited to see what the EV revolution will bring us in terms of performance/driver's cars and everyday transport. Whether it's fast, slow, new, or old, James wants to poke around it and relay his findings in print and on video, ideally with some twisty roads or a track involved. You can follow James on Twitter, Instagram, and LinkedIn.