Lucid has appointed Derrick Carty as its Vice President of Platform Software Engineering, a newly created role which it hopes to leverage in working out bugs and issues with the Lucid Air's systems. Mr. Carty will lead a range of software-focused development teams and will report to Michael Bell, Lucid's Senior VP of Digital.
Under the guidance of the new VP Lucid plans to put out over-the-air updates to improve the Air's advanced driver assistance systems, audio architecture, IOS/Android framework, embedded software and hardware controls as well as systems and software architecture.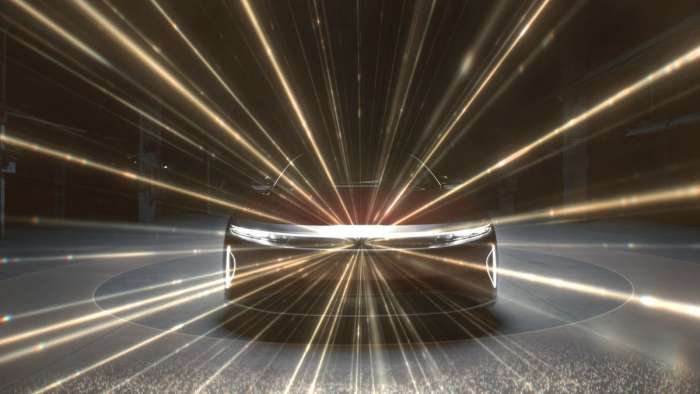 Apple Executive
Carty brings decades of global experience to the Lucid ranks with special expertise in the areas of software development and user interface systems. He worked for Apple for a total of 23 years, during which he held a number of managerial and directorial roles dealing with firmware and systems controls plus helping to deliver software for new Macs.
More recently Mr. Carty founded and managed his own technical and management consulting business which counted Lucid's Infotainment Software team among its clients. He also holds a bachelor's degree in Computer Science from Stanford University.
Related Story: Lucid Sets Course For $8 Billion In Funding
"I am thrilled to have Derrick Carty join the team at Lucid as Vice President of Platform Software Engineering. Derrick's wealth of experience with systems architecture and his ability to lead teams that create customer friendly, easy-to-use software interfaces is crucial as we continue to roll out new Lucid Air features via our over-the-air software updates." - Michael Bell, Lucid's Senior Vice President of Digital
Chasing Bugs
Mr. Carty joins the Lucid team as the company works to iron out software bugs in the Air's brand new systems. Owners have reported issues such as the car not recognizing its key fob for a few seconds and taking a while to "wake up" while others have reported software lag in their new luxury EVs. Derrick Carty's hiring will hopefully help Lucid move past these teething issues and allow its software to live up to its hardware's impressive capabilities.
Related Story: Lucid Moves To Ensure Its Customers Still Get EV Tax Credit
Images by Lucid Motors licensed by CC BY 2.0.
James Walker is an Automotive Journalist at Torque News focusing on Lucid Motors. If it's got wheels he's interested, and he's looking forward to seeing what kind of cars the EV revolution brings us. Whether it's fast, slow, new, or old, James wants to have a look around it and share it in print and on video, ideally with some twisty roads involved. You can connect with James on Twitter, Instagram, and LinkedIn.