So this is it: Lucid's highly anticipated tri-motor performance version of the Air. Welcome to the Sapphire.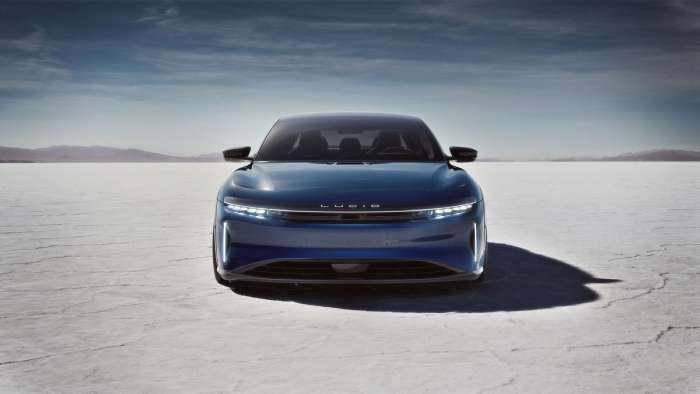 The Lucid Air Sapphire brings a host of upgrades on top of its three motors to ensure the rest of the vehicle can live with the avalanche of horsepower the system put out. There are carbon-ceramic brakes, new aero, sport seats and revised suspension built in to what Lucid's calling "the world's first luxury electric super-sports sedan." They're also keen to point out that the Sapphire is the world's most powerful sedan, bar none.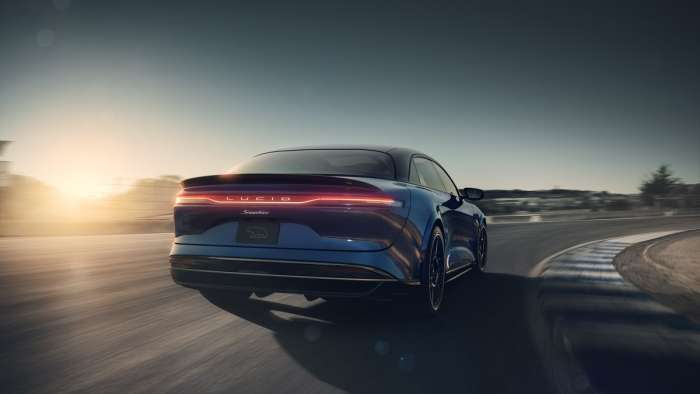 More than a single model, Sapphire will be Lucid's new performance sub-brand akin to BMW M and Mercedes-AMG. Drawing allusions to the Imperial Blue color used by American teams in international racing, the high performance Airs will all get this exclusive Sapphire Blue paint combined with the recently-launched Stealth Look as standard.
Dual-Motor Rear Axle
As Lucid heavily hinted, the Sapphire boasts a pair motors on its rear axle with total output coming in at "over 1200 horsepower." Also included on the new super-sport sedan is a new heat exchanger setup with increased coolant flow to handle the extra heat generated by rocketing the Sapphire towards the horizon.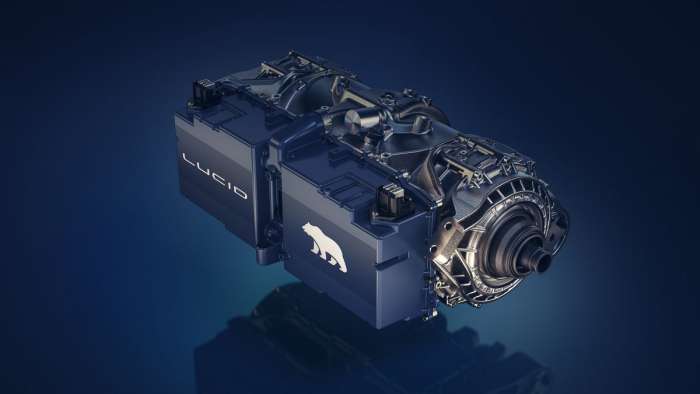 Lucid says the setup will be good for a sub-2.0 second run to 60 mph, sub-4.0 seconds to 100, a quarter-mile time of under nine seconds and a top speed of more than 200 mph. These figures are available without long preconditioning routines and with no extra-cost equipment. The idea is that Lucid will build the Sapphire to the highest level from the outset with the ability to hammer in track laps all day long.
Upgrades Over Standard
With 1050 horsepower on tap the Air Grand Touring Performance is obviously no slouch, but the breadth of upgrades to the Sapphire really show Lucid's intent to wrestle the performance sedan crown from both the Model S Plaid and the BMW M5. The battery system is upgraded for higher power output and enormous carbon-ceramic brakes come as standard.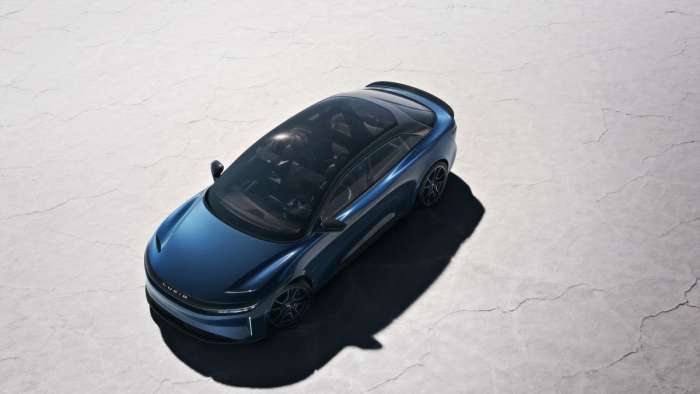 Stiffer springs and bushings are installed while the dampers, ABS, steering, and TSC systems are all reworked with harder driving in mind. Thanks to the pair of motors out back the Sapphire can now apply torque vectoring in corners without using the brakes or a rear-steering setup which Lucid claims makes it much quicker to respond to turn-in and gives it better high-speed stability.
Related Story: Up Close With The Lucid Air Sapphire
Wider and more aggressive staggered wheels and tires reside under the Sapphire's subtle fender flares while a new front splitter and rear ducktail spoiler add downforce without creating too much range-sapping drag. Carbon fiber wheel covers come along with the new wheels to maximize aero efficiency.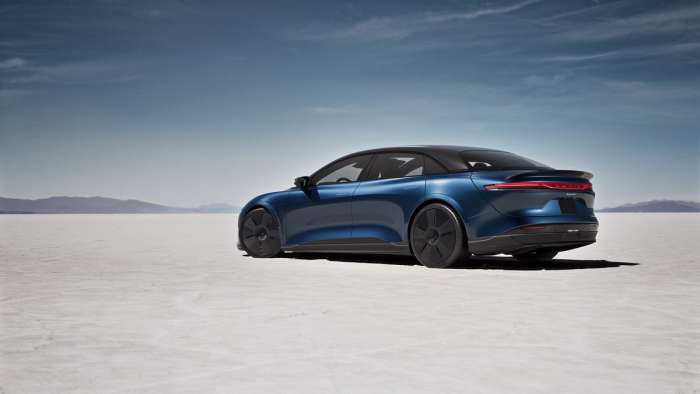 The interior gets a new set of deeper front seats with more bolstering trimmed with Alcantara and Sapphire Blue stitching though this being a Lucid they retain their heating, cooling and massage abilities. There are new Sapphire-specific toys in the screens with lap timers and new drive modes to suit track driving.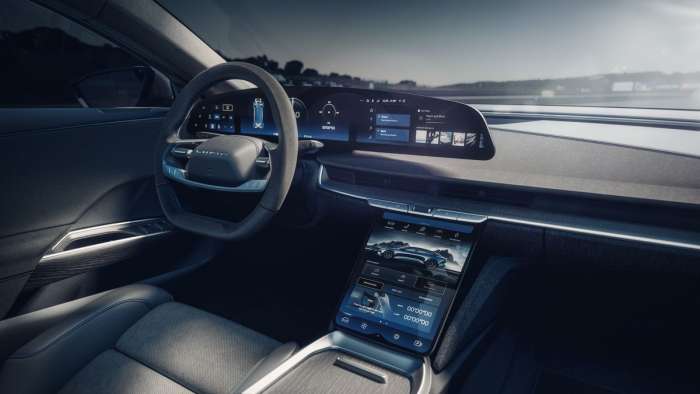 Production of the Lucid Air Sapphire is slated to begin in the first half of 2023 priced at $249,000 before taxes and fees.
Images by Lucid Motors licensed by CC BY 2.0.
James Walker is an Automotive Journalist at Torque News focusing on Lucid Motors. If it's got wheels he's interested, and he's looking forward to seeing what kind of cars the EV revolution brings us. Whether it's fast, slow, new, or old, James wants to have a look around it and share it in print and on video, ideally with some twisty roads involved. You can connect with James on Twitter, Instagram, and LinkedIn.