Lucid announced its filing of a "universal shelf" registration statement on Form S-3 through its investor relations website on Monday. The move is intended to let Lucid raise up to $8 billion in primary capital as cash-burning startup costs and production hold-ups continue to affect the manufacturer.
The filing allows Lucid to raise money through one or more offerings for three years following the registration statement being declared effective by the SEC.
Not Selling Yet
These potential offerings could include "common stock, preferred stock (including in the form of depositary shares), warrants, debt securities (including convertible debt), purchase contracts, and/or units (which are typically a combination of two or more types of securities)."
Lucid's not offering any of these instruments for sale just yet, but believes that its latest filing will make the process easier and faster if and when the time comes to raise capital. Specific details of each sale will be announced at the time of their offering.
More Cash Needed
Lucid currently has enough cash on hand to keep operations going until mid-2023 but will need to raise more money as it continues to develop the AMP-1 facility in Arizona and expand its worldwide Studio/Service Center network. Production slow-downs and reduced output targets aren't exactly helping the situation.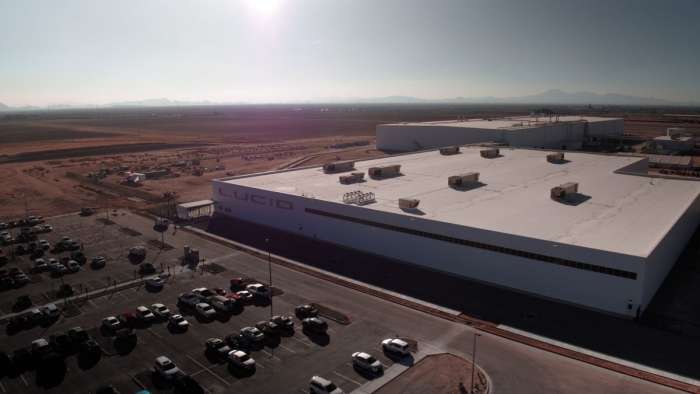 Drew Singer and Esha Dey report for Bloomberg that traders are moving away from cash-hungry companies and that Lucid's latest SEC filing could be initiated to get while the getting's good ahead of some analyst expectations of a slowing economy and perhaps even a recession to come in 2023.
Lucid could leverage the filing's terms to offer multiple smaller rounds of offerings so that the boat isn't rocked too sharply by a single massive stock sale.
Investor confidence was far from buoyed by the announcement, which saw LCID fall to around the $15 mark, briefly dipping to $14.99 earlier today before rebounding.
Related Story: Lucid Chairman: We Can Compete With Tesla
Images by Lucid Motors licensed by CC BY 2.0.
James Walker is an Automotive Journalist at Torque News focusing on Lucid Motors. If it's got wheels he's interested, and he's looking forward to seeing what kind of cars the EV revolution brings us. Whether it's fast, slow, new, or old, James wants to have a look around it and share it in print and on video, ideally with some twisty roads involved. You can connect with James on Twitter, Instagram, and LinkedIn.