Step Inside Lucid's State-Of-The-Art Arizona Factory And Watch Airs Being Built
Take a look at the steps that each Lucid Air takes on its journey through the AMP-1 manufacturing process as we tag along with CEO and CTO Peter Rawlinson as he pretends, for our benefit, not to be familiar with every tiny detail of the Air's production journey.
The tour is led by VP of Manufacturing Peter Hochholdinger and shows us that Lucid hasn't tried to reinvent the wheel with the production methods inside the Casa Grande factory, but rather optimize it wherever possible, paying extra attention to areas that have proved troublesome for other manufacturers.
Foundations
Starting with the body shop we see robots assembling the Air's aluminum monocoque frame. The assembly robots' movements are extremely precise, which allows them to serve as points of reference for each other when installing each panel and makes sure that every piece of the puzzle is perfectly aligned. Usually these "fixture stations" would be separate equipment, but not at AMP-1.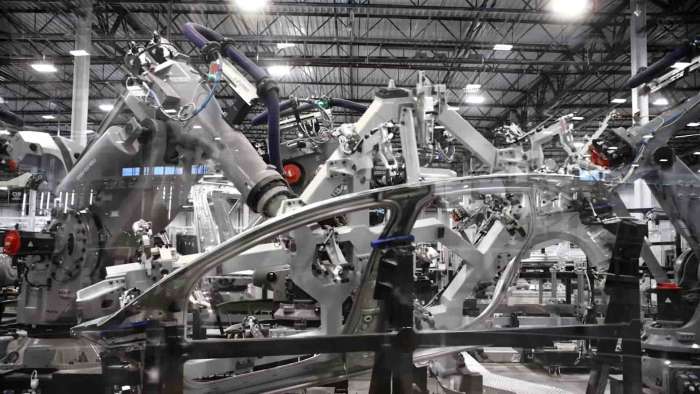 Paint
From the body shop Air shells move to the paint department; an area that Lucid is proud of and which receives a lot of attention in the video. Step one involves a pretreatment to remove any oils picked up during assembly that could spoil adhesion of the later coats of paint, before each Air-in-progress is submerged in tanks of corrosion inhibitors.
From there each shell is treated with sealer by a pair of robotic arms, ensuring that all exterior holes are closed up. This step is an important one, as it has a major effect on NVH (noise, vibration, harshness) characteristics which must be kept to a minimum for the Air to take on its Mercedes S-Class and BMW 7 Series rivals. The sealant also serves to keep unwanted leaks caused by rain at bay.
The third step involves a trip through an oven to cure the sealer and make sure that none of it falls from the body of the car during the painting process, inadvertently causing contamination in the carefully-controlled paint booth.
The paint itself comes in three stages: primer, base coat, and clear coat. Airflow, humidity, and temperature are all carefully monitored and controlled within the booth to ensure what Lucid calls "a flawless, luxurious finish."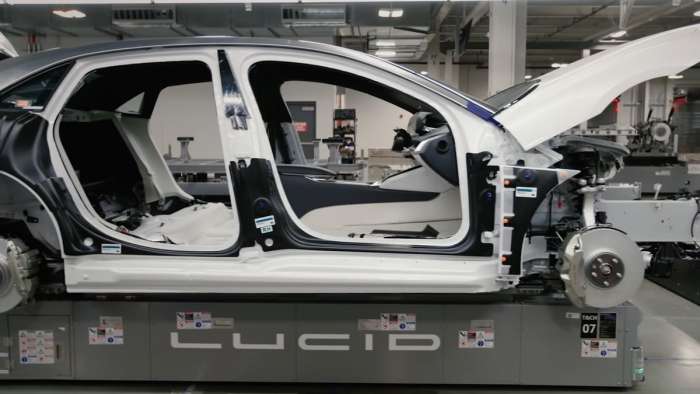 General Assembly
After the paint cures and passes inspection the vehicles move on to general assembly where the human element really comes into play. First, the cars come to a "marriage station" where the front and rear subframes as well as the battery pack are bolted into the shell. From here, each car is carried to subsequent stations on an autonomous robotic platform which, as they appear to ride on rubber tires on a smooth floor, make the whole process much more serene than traditional auto assembly. This is one of the benefits of building your EV factory from the ground up, instead of repurposing an existing facility.
AMP-1 is currently set up with a production capacity of 30,000 vehicles per year but Lucid hopes to expand this to a final total of 400,000. The first stage of that expansion is already underway, and will give the automaker an additional 2.7 million square feet of production space ahead of the launch of the SUV currently known as "Project Gravity." AMP-1 has been designed to grow with space left between the various assembly stages to accommodate future capacity expansions.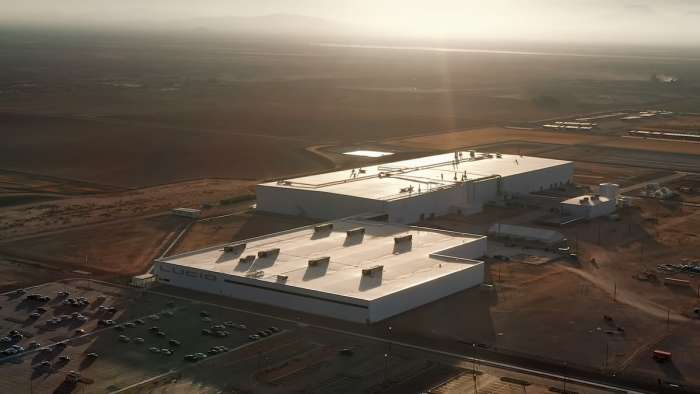 Images and video by Lucid Motors licensed under CC BY 2.0.
James Walker is an automotive journalist at Torque News focusing on Lucid Motors electric vehicles. If it's got wheels he's interested in it, and he's very excited to see what kind of driver's/performance cars the EV revolution brings us. Whether it's fast, slow, new, or old, James wants to have a look around it and share it in print and on video, ideally with some twisty roads or a track involved. You can connect with James on Twitter, Instagram, and LinkedIn.