Step into one of Lucid's Studios and the first thing you see is the Air itself, basking in the "relaxed atmosphere" that Lucid hopes will help customers imagine themselves cruising silently along the PCH in electrified luxury. Whether those sunglasses in the glass case have any historical significance, I cannot say. It does look like a nice place to get to know Lucid's products though, doesn't it?
Step In and Relax
Once you're done making sure the Air doesn't feature any Tesla-trademark irregular panel gaps and your kids have put fingerprints all over the paint it's time to climb inside and drink in the interior. Here you'll find two-tone seating, the 5K Glass Cockpit display, and some respite from our hostile world in the calming silence under the Air's expansive Glass Canopy roof.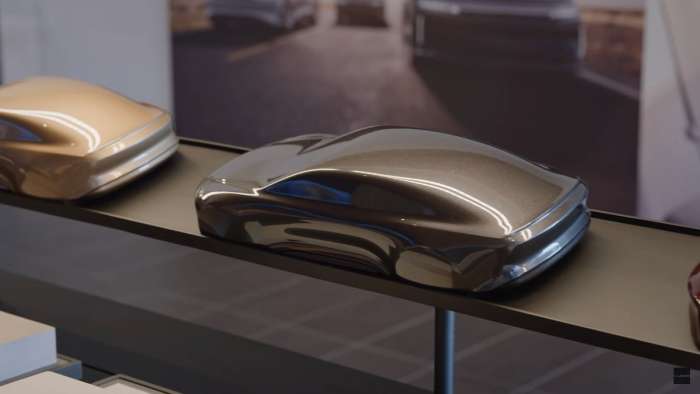 Materials are next, with stylized miniature Air models made from the same aluminum as the big car's body panels giving visitors an eyeful of Lucid's range of paint options. Swatches of leathers and fabrics that make up the interior are also on display, allowing potential customers to see and feel for themselves in real life while learning of the design decisions behind everything that goes inside a Lucid Air. From there it's off to virtual reality to experience your Lucid, your way.
VR Buck
Lucid's VR design buck is a really cool feature in each Studio, allowing customers to experience their configuration of interior, exterior, and wheel choices as if their car was already built. Like the materials and colors that make up a Lucid Air inside and out, the locations chosen as backdrops for this virtual adventure are inspired by California, with customers able to take the Air at a picturesque beach or parked beneath the Golden Gate Bridge. Lucid staff can also help buyers pick an exterior color by showing you images of it under daytime and night lighting.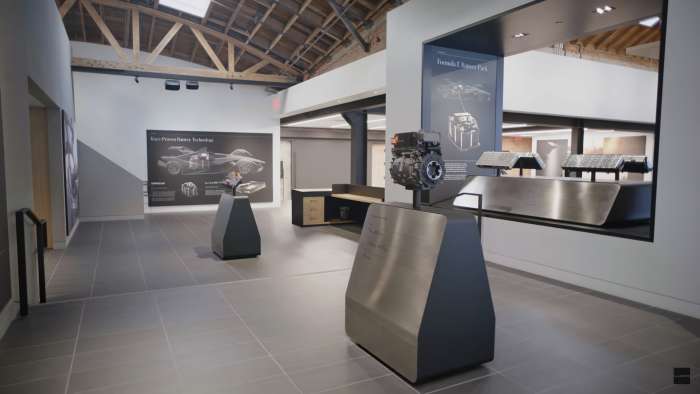 Technology Display
No Lucid Studio would be complete without a section dedicated to the tech that gives the Air its record-breaking range, allowing customers to get up close and personal with Lucid's in-house developed drive unit, battery, and power electronics. This area gives customers a behind-the-scenes (as much as is possible with extremely desirable proprietary technology) look at the components that give the Air its headline figures. There's also a merchandise section for die-hard Lucid fans who need a travel mug with the brand's logo, and sometimes an attached Service Center for anything not covered by over-the-air updates. Have you visited a Lucid Studio yet? How did you find it? Let me know in the comments below, and have a great weekend!
Images by Lucid Motors licensed by CC BY 2.0.
James Walker is an automotive journalist at Torque News focusing on Lucid Motors. If it's got wheels he's interested, and he's looking forward to seeing what kind of cars the EV revolution brings us. Whether it's fast, slow, new, or old, James wants to have a look around it and share it in print and on video, ideally with some twisty roads involved. You can connect with James on Twitter, Instagram, and LinkedIn.