TLX-GT, NSX and RDX Dominate Acura News for May 2016
Those are our top Acura stories for May with the month ending on a high note for Ryan Eversley and RealTime ™, Acura Racing with a very successful race weekend and a fourth place finish for Eversley Lime Rock Park Raceway, despite a crash last week in Canada.
The RealTime Racing, Acura win is the icing on the cake of a very successful race weekend for HPD (Honda Performance Development) with manufacturer dominance at the 100th running of the Indianapolis 500.
First production 2017 NSX Hybrid Supercar rolls of the line in Marysville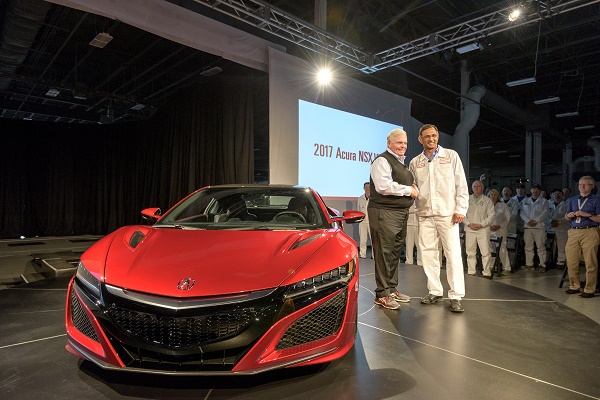 This is very exciting news for Acura NSX loyal that have waited the better part of a decade for the arrival of the second generation NSX. Last Week, NASCAR team owner and mega car dealership owner Rick Hendrick too delivery of 2017 Acura NSX # 001, signalling the beginning of production of the very limited worldwide production limit of 800 NSX Hybrid gasoline /electric sports coupes per year. As mentioned in this article, the initial offering may be sold out.
We spend a week in the seat of Acura's best selling RDX Crossover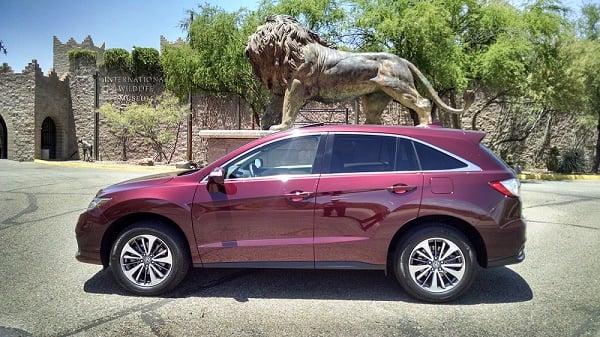 2016 is shaping up to be an exceptional sales year for Acura's premium compact 2-row crossover. Presenting a financially attainable premium crossover package of exceptional engine performance, in city handling and pleasurable ride dynamic. When looking to the numbers, 2017 Acura RDX may be the greatest purchase and cost-of-ownership value in the ever growing compact crossover segment. Read our latest RDX review here.
As Acura celebrates 30 years as a mostly "made in the U.S.A. brand, we look forward to driving the all new hybrid optioned MDX sometime in the not too distant future.