2016 Acura TLX GT: RealTime's P.D. Cunningham takes one for the team
When you can fix it at the track, you do. When you can't and this is the case with Ryan Eversley's # 43 Acura TLX GT car, you make a concession or two while transporting the damaged car for dismantling and re fabrication back at home base -- wherever that may be.
The calmest, coolest driver in Pirelli World Challenge
Torque News had the opportunity to sit down and talk with the winningest driver in Pirelli World Challenge at Mazda Sonoma Raceway back in 2014. It was a Sunday. We'd flown down to California to cover the new at that time Acura TLX-GT car, while catching it in track action.

This was year one for the new campaign, and RealTime Racing had its proverbial hands full with dialing in the only AWD (all-wheel-drive) configured car running in P.W.C.G.T. class. The season would be short and furious. No, this is not your 2016 Acura TLX.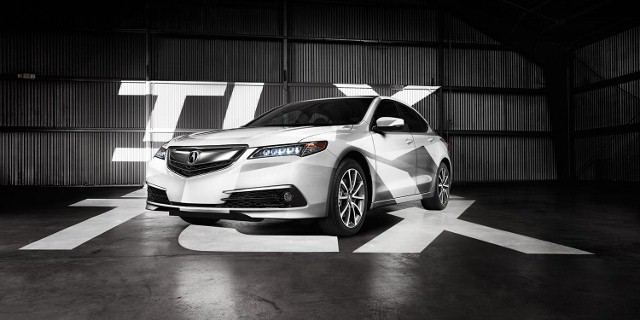 While demonstrating an advantage on a wet track, the TLX-GT car was not joyously accepted by the competition. As it was, at that time Peter Cunningham was and remains the winningest driver in Pirelli World Challenge history, the possible advantage of AWD out here would not be accepted-- coming late to the game -- Cunningham would be mercilessly " blocked" by the competition in 2014 and 2015. A tough uphill climb for RealTime Racing.
We would not see Peter Run Sunday

As Cunningham sipped his morning coffee at the Honda Camp Motor home he spoke of being rear ended at 50 mph or so -- at the start of Saturdays race -- as if this was business as usual. And, sometimes it is in racing -- the guy didn't even appear to be sore -- he attributed his rather cheery disposition to a "great seat and harness." While visiting Sonoma I reviewed Acura RLX.

With that same enviable calm and collection, the Dalai Lama, Buddha of Pirelli World Challenge just forfeited his Memorial Day Weekend ride to co driver Ryan Eversley. And Ryan has earned the ride.
Why?
In the words of Peter Cunningham: UPDATE: Ryan Eversley will drive the No. 42 at Lime Rock Park: The Road Racing Center of the East this weekend.
"The No. 43 car took quite a hit against the concrete barrier in Sunday's race," said Cunningham. "To repair the chassis properly, we need to get it back to our workshop, and because of the quick turnaround, it would've been impossible to effect a proper fix in time. Since Ryan is on top of his game and in a better points position, it made sense for him to carry the RealTime flag, to hopefully generate the best results for Acura in Connecticut this weekend." You may find Pirelli World Challenge Schedules here.
That's how Peter rolls. He's a consummate businessman, team owner, team player, and one of the last great gentleman race car drivers left standing. We could all learn a lesson or two from this seasoned driver -- winning comes in many forms.