First 2017 Honda CR-V produced in East Liberty Ohio
With over 4 million Honda CR-V compact SUVs produced in the marks 20 year history, CR-V remains the #1 selling SUV of any size in North America. Honda intends to continue that trend with what automotive critics hail as the most comfortable, standard feature packed compact utility in a very competitive segment, headlined by Honda, Toyota, Ford and Nissan, in that order.
I've driven the competition in this segment, and while a close call in total package value, hand the win to Honda CR-V for drive and ride comfort, overall road handling and proper placement of near intuitive driver to vehicle control connectivity.
With 2017 comes turbocharging, a roomier cabin and exceptional styling
I recently had the opportunity to drive Honda's 5th generation CR-V. And although we're held under press embargo as to drive and ride impressions, I can safely state that 2017 Honda CR-V's interior is larger were it counts. Furthermore, seating is improved, and the addition of a turbocharged engine option for CR-V, offers buyers a measurable drive performance uptick. 2016 was a great year for Honda CR-V.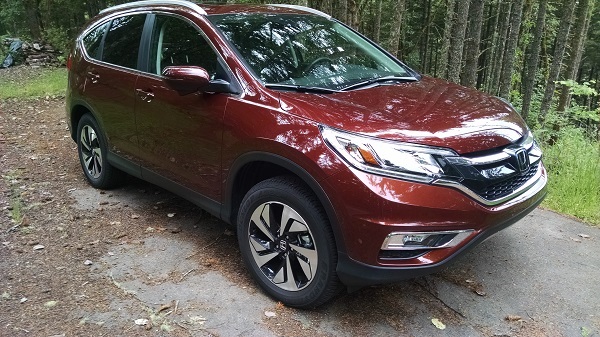 Manufactured in the U.S., greater comfort and fuel efficiency

In the words of Honda: "Our Ohio team did an incredible job as the lead plant for the global launch of this new Honda CR-V and we look forward to sharing this world-class 2017 CR-V with our customers in the U.S., North America and around the world." said Tim Myers, plant manager at the East Liberty Auto Plant. "With a first-ever available turbocharged engine that is also built right here in Ohio we believe the CR-V will continue to set the standard for compact SUVs."1
As the global lead plant for this fifth-generation CRV, ELP will not only be the first plant in the world to launch the new CR-V into mass production, but has also developed the processes and technologies that will form the manufacturing base for CR-V production at ten Honda plants globally. This is the first time a Honda plant in the U.S. has led the mass production efforts for a global model.
In addition to the East Liberty Plant, CR-V also will be built at Honda of Canada Mfg. in Alliston, Ont. and Honda Manufacturing of Indiana in Greensburg, Ind. In a CR-V first, the new 1.5-liter turbocharged engine is built exclusively at the Honda engine plant in Anna, Ohio.
Expanded CR-V production
Honda predicts: 2017 CR-V sales may surpass Accord and Civic, the #1 and #2 selling sedans (retail) in North America. Look for my initial drive review of the frame up reinvented CR-V here November 30. Cheers!