Exceptional 2017 XC90 SUV continues to drive U.S. sales
By automotive manufacturing volume standards, Volvo car is as close as one comes these days to a boutique premium car manufacturer, and it shows in every car and light truck that Volvo produces. For April, Volvo sales returned to the plus side with the stellar 2017 SC90 3-row SUV leading in showroom sales nation wide. I spent some seat time behind the wheel of 2017 XC90 T6 Inscription on the streets of los Angeles, and walked away a bit more than impressed.
2017 XC90 SUV is Volvo's premium, city street,and mild off-road capable urbane assault vehicle
Volvo sales returned to measurable growth in the U.S. in April with 7,121 units sold, an uptick of 15.4% over the previous month. SUVs are driving Volvo sales in the U.S. with the Green Car of The Year XC90 SUV, and Volvo's world-best-seller XC60 2-row SUV coming in at # 2. Read our latest take on the all new next-generation XC60 here.
World-class near autonomous driving safety, and plug-in hybrid options
Although Volvo car does not break out individual car variant sales figures, I'm confident that the availability of the exceptional, high-torque output and fuel efficient XC90 T8 Inscription plug-in sport hybrid brings clients into the showroom.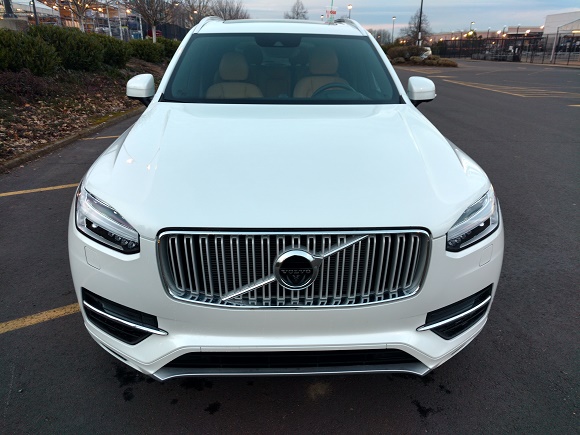 In other regions of the globe, the Volvo S90 4-door sedan and V90 sport wagon is selling well. I believe these offerings to be an exceptional purchase option for discerning car buyers not requiring the truck-like attributes of a crossover or SUV. Read my week in seat behind the wheel of Volvo S90.