Acura NSX GT3 to test run Mid Ohio Pirelli World Challenge
In the words of Honda Performance Developement president Art St Cyr, 'the only way to measure the track dynamic of a near future GT3 contender is to put it on a track with other GT3 cars.' True enough!
As reported earlier by Torque News, Acura's production based NSX GT3 race car, while developed in Raymond, Ohio and mostly manufactured in Marysville, will not bring 3 motor torque vectoring hybrid technology to the track.
As with the current RealTime ™ Racing Acura TLX-GT Car, this NSX will come to Mid Ohio with a twin turbocharged 75 degree V6, automated manual transmission and a rear wheel drive -- as mandated by F.I.A., Pirelli World Challenge race specifications. As to engine and drivetrain specifics of Acura's latest NSX rendition, we'll have to wait on that.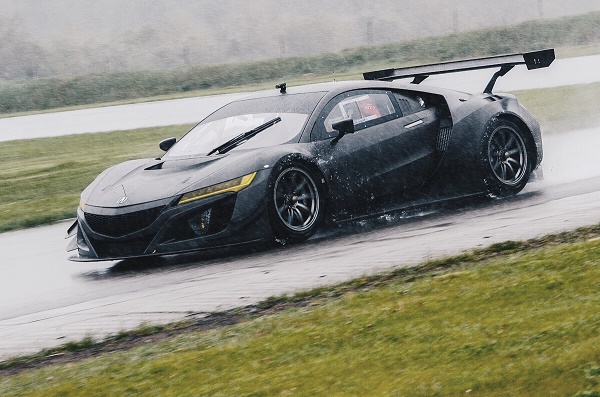 Ohio race fans will have the opportunity to watch Real Time's Peter Cox pilot NSX-GT3 through the turns and straightaways at Mid Ohio Sports Car Course on Thurs and Friday of this week. Note: this is a test run only! NSX GT3 is scheduled for FIA homologation (race certification) in late September 2016.
None the less, As Art St Cyr states, NSX GT3 is a looker from any angle. This is an exciting time for Acura Racing and Acura fans. Check out the latest NSX GT3 video.