2019 Acura MDX now Available with Edgy A-Spec Design Features
To date we've experienced Acura's A-Spec packaging behind the wheel of the compact ILX sedan, the midsize 4-door TLX sedan, and Acura RDX 2-row SUV. While mostly cosmetic, Acura's A-Spec package translates to the road through Aero body trim enhancements, wider rims, and tires. And yes, perhaps a bit of driver's perception enters into it, as pride of ownership transitions into a mild uptick in heavy gas pedal play. Read my latest Acura MDX drive review here.
2019 Acura MDX now available in A-Spec trim
Arguably, Acura's best selling SUV didn't require any updating in 2019. However, there's no lack of competition in the midsize premium 3-row SUV segment. So, Honda's premium brand ups the MDX lineup with an available A-Spec trim package, enhanced interior trim treatments, Standard equipped AcuraWatch ™ diver assist active safety suite, and available active suspension dampening.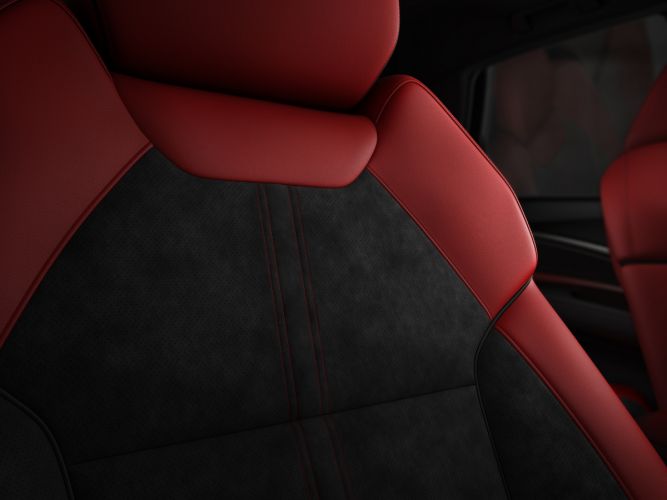 .
2019 Acura MDX MSRP and trim walk
Acura does a commendable job holding base MSRP while expanding trim options and color choices for the discriminating consumer that wants maximum return on their SUV investment. Long the price leader in the premium SUV segment, 2019 Acura MDX now available in A-Spec trim, continues to set the bar in comprehensive, reasonably priced comfortable and safe road happy 3-row packaging.
Trim walk
MSRP6
MSRP6
Including $995 Destination Charge
EPA MPG Rating
(city/highway/combined)5
MDX (FWD)
$44,300
$45,295
20/27/23
MDX (FWD) with Technology Package
$49,300
$50,295
20/27/23
MDX (FWD) with Technology & Entertainment Packages
$51,300
$52,295
20/27/23
MDX (FWD) with Advance Package
$56,050
$57,045
20/27/23
MDX (FWD) with Advance & Entertainment Packages
$58,050
$59,045
20/27/23
MDX (SH-AWD)
$46,300
$47,295
19/26/22
MDX (SH-AWD) with Technology Package
$51,300
$52,295
19/26/22
MDX (SH-AWD) with Technology & Entertainment Packages
$53,300
$54,295
19/26/22
MDX A-Spec (SH-AWD)
$54,800
$55,795
19/25/21
MDX (SH-AWD) with Advance Package
$58,050
$59,045
19/26/22
MDX (SH-AWD) with Advance & Entertainment Packages
$60,050
$61,045
19/26/22
MDX Sport Hybrid
TBA