2016 marked the 14th year of "The Quail" automotive showcase in Carmel , California. As a major component in the premier automotive crown that is Monterey Car Week, "The Quail" showcases some of the rarest, most expensive luxury, supercar , classic-vintage cars and motorcycles on the planet. I like the "Precision Concept" inspired grill of this Acura.
Walking the grounds with cocktail in hand and Ms Nancy King in tow, we begin our full day trek through the Crem de la crem of the automotive world by dropping in on my friends at Acura. We had the opportunity to speak with a handful of very patient 2nd generation Acura NSX buyers -- a couple, positioned on their local dealership want list for the better part of 3 years.
Saturday would mark the day that event attendees willing to wait a bit longer (68 interested attendees populated the wait list when the gates opened) would have the rare opportunity to drive a 2017 Acura NSX. With fewer than 50 NSX hybrid supercars delivered to clients as of this posting, I count myself very fortunate as one of the few that have experienced Acura's supercar on a race track. It's all good!
BMW, Bugatti, Ferrari, Mclaren and Porsche, to name a few
While not the most powerful or "exotic" looking offering in the rarefied world of supercar, 2017 Acura NSX brings a welcomed pinch of daily driver sensibility, and financially attainable price point to a segment ripe with extraordinary visual opulence, frame bending, ear splitting horsepower and torque. That's cool if that's what you're looking for.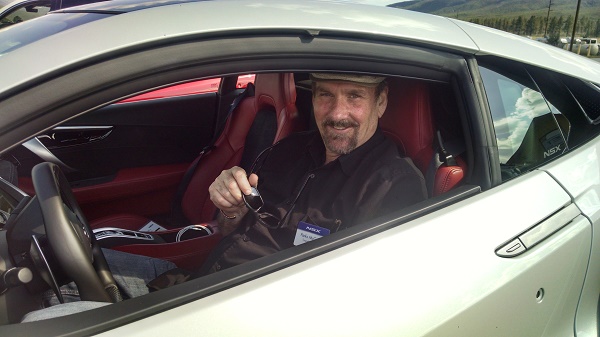 I personally like NSX because one can actually enter the Italian loafer like confines of this ergonomically correct super coupe without the use of a shoehorn, and drive it on the street without making a spectacle of car or self. While arguably "you've arrived," one can do so in the optional silence of electric only drive. Or, blow the doors off of your specific neighborhood with the standard feature "launch control."
With a base MSRP of $156,000, this manufactured in Ohio hybrid supercar is a relative premier automotive bargain.