There aren't many manual-only cars left in North America that are only offered by automakers with a manual gearbox and no automatic option. There are only eight of these cars produced for performance buyers still left. Honda offers two of the performance cars, the 2019 Civic Type R hot hatch, and the Civic Si. We just learned Subaru will bring back the BRZ tS sports coupe later this year as a 2020 model and it will also be one of the few to make the list when it makes its return.
Along with the 2019 Honda Civic Type R hatch, and Civic Si, the other six cars that only come with a manual-only gearbox are the Hyundai Veloster N,, Subaru WRX STI, Subaru STI S209, Ford Mustang Shelby GT350, Ford Mustang Bullitt, and Camaro 1LE. So if you want one of the last manual-only performance cars, you don't have many to choose from.
2019 Civic Type R 6-speed manual
The Type R's sweet six-speed manual-only gearbox is mated with a 2.0-liter 306-hp, 295 lb-ft of torque turbocharged four-cylinder engine sending power to the front wheels. Honda has perfected front-wheel-drive performance on the Type R and torque steer has been seemingly eliminated through chassis tuning. The Type R is not for everyone, but it tops the meter when it comes to driving performance. The hot 4-Door hatch just received another price increase, but it hasn't affected sales.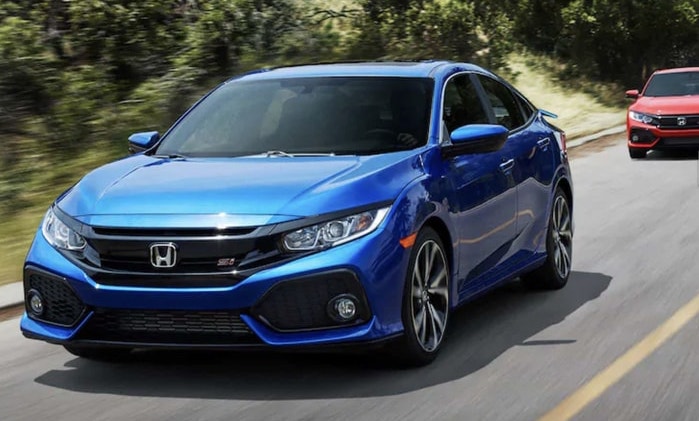 2019 Honda Civic Si
The 2019 Honda Civic Si is one of the best performance values in North America and comes in either coupe or sedan body styles. The Civic Is gets high marks for its sporty driving dynamics with a perfectly-tuned chassis setup, manual-only 6-speed transmission, and a 1.5-liter 205-hp, 192 lb.-ft of torque turbo four-cylinder engine. It isn't as high-powered as its stablemate Type R, but the Si brings plenty of bang for your buck.
The manual-only 2019 Honda Civic Type R and Civic Si are getting a refresh and will be available soon at showrooms. Stay tuned.
Watch Honda's Solution to Civic and CR V Oil Dillution Problem If You Smell Gas and Click to Subscribe to Torque News Youtube Channel for Daily Automotive and Honda News Analysis.
You Might Also Like: New Honda Civic Type R Gets Another Price Bump But You Aren't Whining
Bookmark our Honda page and be sure to follow the latest 2019 Civic reports on our Honda channels, Facebook, Twitter, Instagram, and tweet your Honda news tips to us @Honda_Report and we'll give you a shout out! Be sure to check back often for more Honda Civic Type R news and updates!
Leave your comments below, share the article with friends and tweet it out to your followers!
Photo credit: Honda USA