When Subaru discontinued the Forester 2.0XT turbocharged model, they miscalculated thinking they could do without the turbo model in the compact SUV. It would have been easy for the Japanese automaker to drop in the new Ascent-sourced FA24 2.4-liter turbo that Outback and Legacy are getting.
There are likely lots of customers who wouldn't buy the older XT model but would buy a new Forester Onyx Edition XT riding on the new Global Platform, with comfortable seats, an upscale leather interior, and using regular 87 octane fuel. Many customers would jump on that. The sportier, speedy, smaller Forester XT is their first choice, but now consumers will be forced to look at the new Mazda CX-5 turbo model instead or move up in size to the new Kia Telluride or Sorento.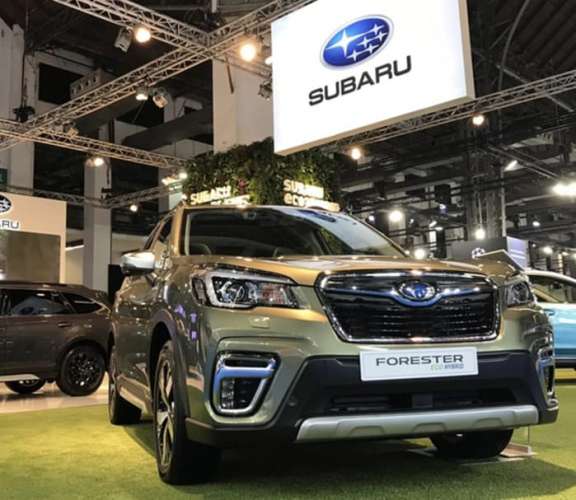 Hooking up
Another consideration for Forester buyers is the lack of towing capacity. The new 2.4-liter turbo Boxer engine develops 260-horsepower and the broad peak torque band of 277 lb-ft between 2,000 and 4,800 rpm would give a Forester XT more towing ability. The 2019 Forester can only tow up to 1500 lbs. The new Outback XT now comes with 3,500-lb. towing capacity, an increase from the previous 2,700-lb. rating.
Forester comes ready to play in the dirt and customers will use it for recreation, but Forester's 2.5-liter naturally aspirated powertrain doesn't have the capability to tow a larger trailer. The 2019 Forester does come standard with a Trailer Stability Assist (TSA) helping maintain vehicle stability while towing. But it can't tow as much as the Outback and new Ascent family hauler.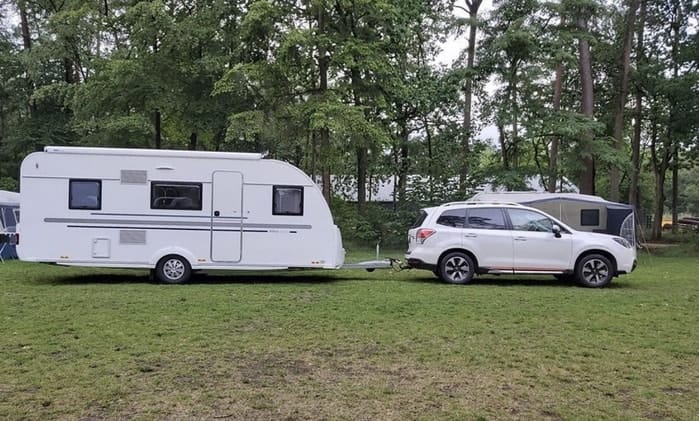 Many owners are looking for a sporty compact SUV vehicle that will tow a small camper, boat or multi-purpose trailer. A Forester can tow a small utility trailer, but for anything bigger, you'll need the new Outback or Ascent.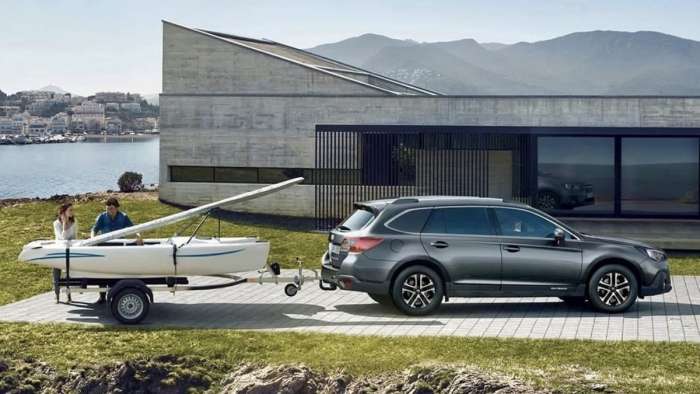 Subaru would have hit a sweet spot with many customers if they would have brought a new 2019 Forester Onyx Edition XT turbo model. It likely would have been a hit with many customers, but Subaru Corp miscalculated on this one.
Watch 2020 Subaru Forester Changes and How Child Lock Reminder Works and Click To Subscribe to Torque News Youtube Channel For Daily News On Subaru and Automotive Industry.
You Might Also Like: Subaru Brings Back One Option Outback Customers Seriously Wanted
Bookmark my Subaru page and be sure to follow the latest 2019 Subaru Forester reports on Facebook, Twitter, Instagram, Subaru Report. Tweet your Subaru news tips to us @SubaruLegitNews and we'll give you a shout out! Be sure to check back tomorrow for more Subaru news and updates.
Leave your comments below, share the article with friends and tweet it out to your followers!
Photo credit: Subaru Turkiye, Subaru