Subaru Corporation has just announced a new Chinese-spec 2019 Forester coming with Hybrid power. In the Subaru Japan press release, the Japanese automaker calls it a new "Intelligent Boxer" power unit for the new-generation Forester coming with motor assist. It is Subaru's first time to introduce a motor-assisted model vehicle to the Chinese market.
Forester is the Japanese automaker's best-selling vehicle around the globe and they are now marketing a Forester Hybrid and unveiled it at the 15th Beijing International Motor Show, which began on April 25, 2018 in Beijing, People's Republic of China. The all-new 5th generation gas-powered 2.5-liter 2019 Forrester was first unveiled worldwide at the New York International Auto Show on March 29, 2018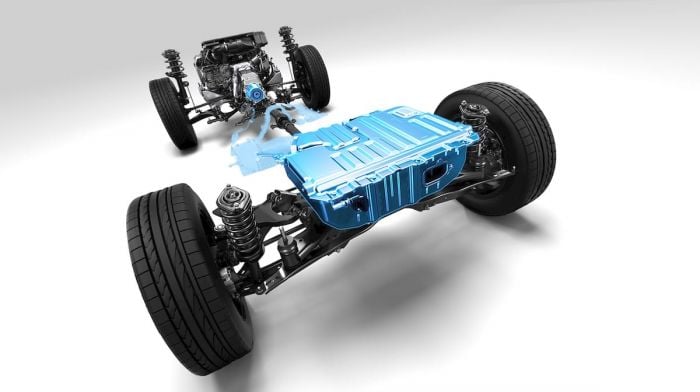 "Intelligent Boxer" power unit
Subaru Director of Corporate Communications, Michael McHale told Subaru of America dealers at a meeting in March, the all-new remodeled 2019 Forester won't be getting plug-in hybrid power. "It will not be a hybrid of the Forester, I can say that," McHale told Automotive News.
Subaru is launching a new plug-in-hybrid in the U.S. and has not confirmed which model will get the technology. It's likely the new-generation compact Crosstrek crossover. Subaru also just announced they brought a new 2019 Subaru Crosstrek (XV) with the same "motor-assisted" powertrain to the Beijing International Motor Show. Subaru is being tight-lipped as usual and did not reveal the hybrid power specs in the press release.
We know Subaru is launching the all-new 2019 plug-in-hybrid in the U.S. before the end of this year (2018), likely built on the Crosstrek platform. It's not clear if Subaru will also bring the new 2019 Forester "Intelligent Boxer" plug-in hybrid to U.S. shores, or if this model is exclusive to the Chinese market. Stay tuned.
Leave your comments below, and share the article with friends and tweet it out to your followers!
Follow us on Facebook, Twitter and Instagram
Photo credit: Subaru Japan