While other automakers have quickly moved to an all-electric model lineup, Subaru has been slow to join the EV party. As I have covered the Subaru brand for decades, the Japanese automaker has always marched to the beat of a different drummer.
The winds have changed direction at Subaru Corporation as they are now embracing the move to all-electric models. The first move forward to an electric vehicle lineup starts in 2025.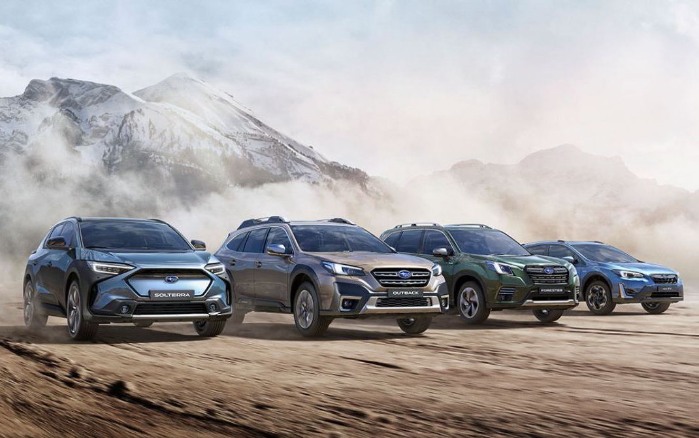 In an interview with WardsAuto recently, Dominick Infante, Director of Corporate Communications for Subaru of America, told them in an interview that four new electrified models, built in collaboration with Toyota, are coming by 2025. The four new electrified models are for U.S. customers.
Infante said the new Subaru electrified models will use Toyota Hybrid technology. Infante told WardsAuto that Subaru Corporation will build a dedicated EV plant in Japan and have a new EV plant in the U.S. for North American customers. Subaru has yet to determine which state the U.S. EV manufacturing plant is in.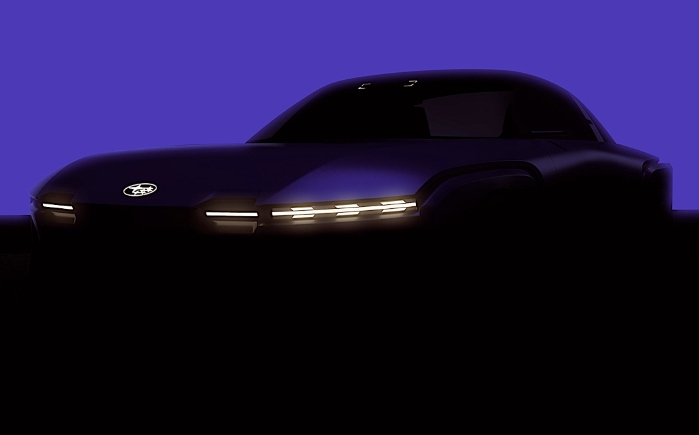 Subaru of America has not confirmed the four new electrified models. Subaru Corporation has announced that 50 percent of its total global sales will be electric vehicles (EV) and hybrid vehicles (HV) by 2030.
Subaru says its ultimate goal is an entire battery-electric vehicle (BEV) lineup but did not say when.
Infante also said four more electric models designed solely by Subaru will launch by 2028. 
"We want to produce what the Subaru customer expects, which is all-wheel-drive, good operating capability, and do what they want it to do. The new electric models will be in a package customers want and is consistent with the Subaru brand," said Infante. 
Where will Subaru get its battery technology?
The battery technology will come from Toyota, but they will also use "everything they can" from whatever source will benefit the new Subaru EVs the most. 
Subaru Corporation recently announced it would enter into talks with Panasonic Energy to build automotive cylindrical Li-ion batteries for its new EVs. The recent announcement revealed this will be a medium to long-range partnership. 
Subaru says the partnership with Panasonic Energy will help the Japanese automaker meet the demand for battery electric vehicles (BEVs) and automotive batteries in a rapidly expanding market.
An all-new electric Subaru 3-Row family SUV
A report from Automotive News (by subscription) says one of the new Subaru models will be an all-new electric 3-Row family SUV built at Toyota's Kentucky plant. It is coming by 2025.
The name and other details of Subaru's three-row electric SUV have yet to be announced by Subaru of America. Automotive News says. "Like the bZ5X, it is expected to receive its batteries from the plant that Toyota has under construction in Liberty, N.C., which is scheduled to begin production in 2025."
My take on the Subaru electric model moves.
Along with an all-new batter-electric 3-Row Subaru SUV family hauler, Subaru could bring a new Forester Hybrid, Outback Hybrid, and Crosstrek Hybrid by 2025 to fill a gaping hole in its all-wheel-drive lineup. Hybrid SUV sales are now one of the fastest-growing new vehicle segments. 
Subaru of America is bringing four new hybrid and electric models to U.S. customers by 2025 and four more by 2028. What they will be is yet to be announced by Subaru of America. Subaru always has and always will march to the beat of a different drummer. Stay tuned.
For additional articles related to Subaru Evs, here are a few for your consideration:
Check out the 2023 Subaru Solterra review // Any different from Toyota? YouTube video from Motormouth
Denis Flierl - I have over twenty years of Subaru and automotive journalism experience. I enjoy bringing you, the Subaru fans and customers, the most up-to-date Subaru news, reviews, and new model information. You'll find the latest Subaru stories on the Subaru page. Follow me on my The Dirty Subaru website, Subaru Report, All Subaru and WRX STI social media channels:  Also Facebook, Social Platform X, and Instagram. 
Subaru Report - We've got you covered! Check back tomorrow for more unique, informative SUBARU news, reviews, and previews you can trust.
Please leave your comments below, share the article with friends, and post X to your followers!
Photo credit: main image Subaru of Wakefield