Subaru of America has an excellent lineup of all-wheel-drive vehicles, but I see a few holes they need to fill now. Subaru should look at Toyota and Lexus to see the gaps in their lineup. A recent report from Automotive News (by subscription) reveals that Toyota and Lexus Hybrids make up almost a third (32%) of its September sales.
Where do Subaru's hybrids rank in sales? That's a problem because Subaru has no hybrid models in its current lineup of SUVs. Subaru did have the 2023 Crosstrek Hybrid, but it's been discontinued for the 2024 model year, leaving a gaping hole.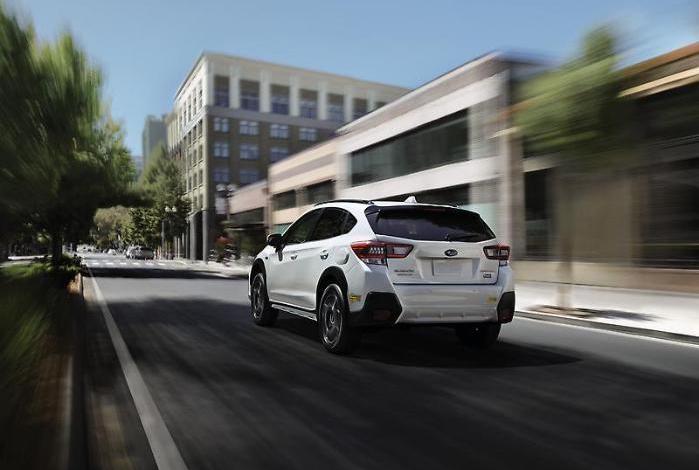 The Crosstrek Hybrid is on hold for now. 
As I have covered before, the Crosstrek Plug-In Hybrid was overpriced and had a limited all-electric range. The subcompact SUV needed a redesign of its powertrain, so Subaru of America (SOA) put the Crosstrek Hybrid on hold until they could get more efficient hybrid technology.  
As they develop the new technology with Toyota, Subaru needs three models to fill out its lineup of SUVs. Subaru of America needs a new Forester Hybrid, Outback Hybrid, and Crosstrek Hybrid.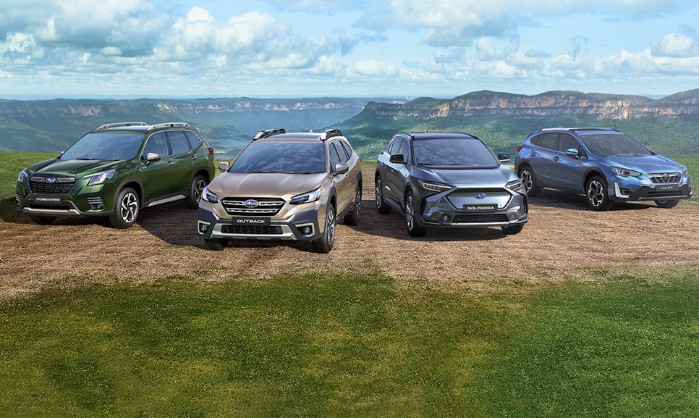 In September, Hybrid sales accounted for nearly a third of Toyota's and Lexus's total sales, revealing where Subaru needs to focus in the next two years. According to Subaru, new models are coming by 2025, and the Japanese automaker would be wise to make some fuel-efficient hybrid models. 
Three hybrid models Subaru needs now.
The Forester, Outback, and Crosstrek need a hybrid powertrain first, and Subaru of America is bringing four new hybrid and electric models to U.S. customers by 2025. In an interview, Dominick Infante, Director of Corporate Communications for Subaru of America, told WardsAuto recently that four new electrified models, built in collaboration with Toyota, are coming by 2025. 
Infante said the new Subaru models will have Toyota Hybrid technology. A new report from Automotive News says one will be an all-new electric 3-Row family SUV built at Toyota's Kentucky plant. It is coming by 2025.
The name and other details of Subaru's three-row electric SUV have yet to be announced by Subaru of America. Automotive News says. "Like the bZ5X, it is expected to receive its batteries from the plant that Toyota has under construction in Liberty, N.C., which is scheduled to begin production in 2025."
Infante told WardsAuto that Subaru Corporation will build a dedicated EV plant in Japan, and a new EV plant will built in the U.S. for North American customers. Subaru has yet to determine where the U.S. EV manufacturing plant will be.
Along with an all-new batter-electric 3-Row Subaru SUV family hauler, will Subaru offer a new Forester Hybrid, Outback Hybrid, and Crosstrek Hybrid by 2025 to fill a gaping hole in its all-wheel-drive lineup? 
Subaru of America has yet to confirm what the four new electrified models are. Subaru has announced that 50 percent of its total global sales will be electric vehicles (EV) and hybrid vehicles (HV) by 2030.
Infante said four new electrified models built with Toyota will launch in 2025, and four more electric models designed solely by Subaru will launch by 2028. Subaru says its ultimate goal is to have a complete battery-electric vehicle (BEV) lineup but has yet to say when. Stay tuned.   
For additional articles related to Subaru models, here are a few for your consideration:
Denis Flierl brings over thirty years of combined auto industry and automotive journalism experience to Torque News readers. He is an accredited Rocky Mountain Automotive Press (RMAP) member. The last twelve years have been spent with Torque News, covering Subaru vehicles and the latest news. Check back daily for his expert Subaru analysis. You'll find the latest stories on the Torque News Subaru page. Follow Denis on Facebook, Social Media Platform X, and Instagram. 
Subaru Report - We've got you covered! Check back tomorrow for more unique, informative SUBARU news, reviews, and previews you can trust.
Please leave your comments below, share the article with friends, and post X to your followers!
Photo credit: Subaru